Brooklyn Bowl, the iconic music haven in the heart of Williamsburg, served up some delicious sounds last weekend, courtesy of a mashup of two giants in the jamtronica world.  Breaking Biscuits is the name of this super group which is comprised of Aron Magner (keys) and Marc Brownstein (bass) of Disco Biscuits fame alongside renowned drummer Adam Deitch and Borahm Lee (keys) who together form Break Science, an emerging force all their own.  As a sparse crowd of people took their hacks on the bowling lines on the other side of the room, the dance floor was full of attentive listeners and dancers enjoying everything this uber talented side project had to offer.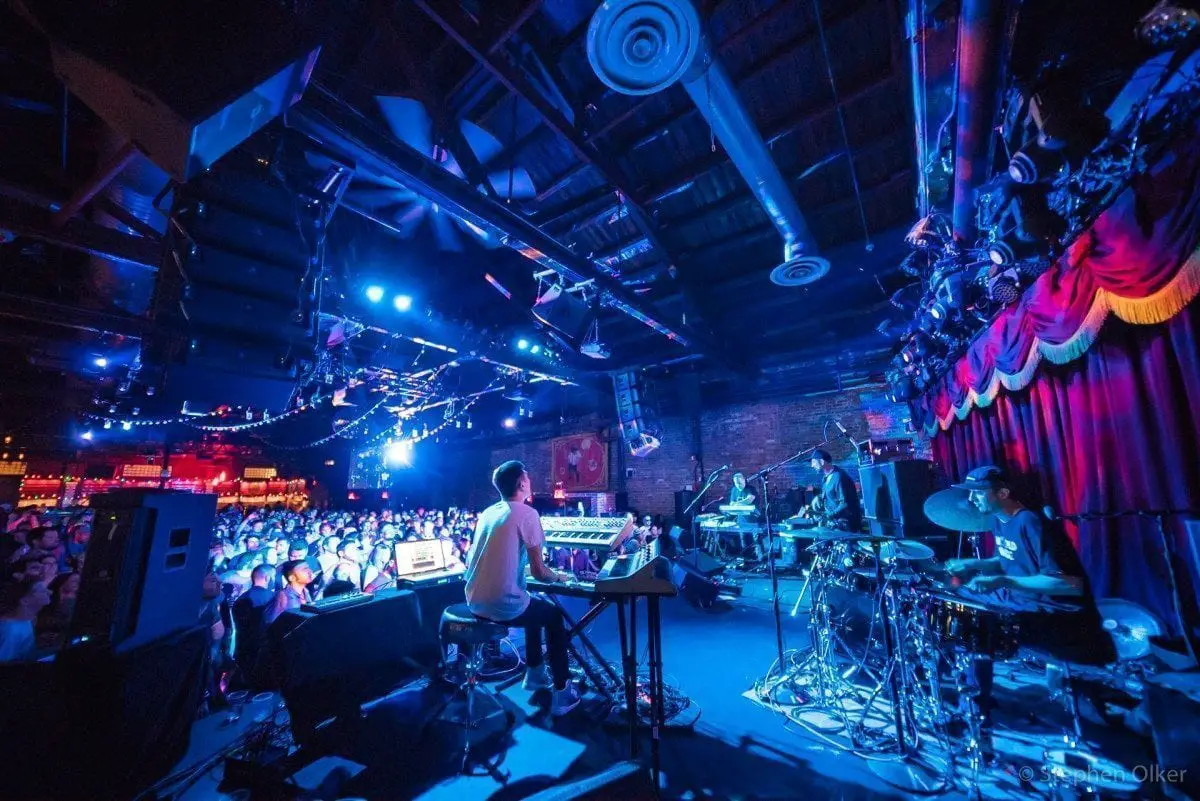 The show featured two opening acts in Upright Man, a relatively new act formed in the halls of NYU's music school, and Space Bacon.  The latter of which was an ideal choice for an opener as the Disco Biscuits influence was palpable in some impressive jamming that saw virtual hat tips to Bisco staples like "Morph Dusseldorf" and "Basis for a Day" with a noticeable "Funkytown" tease thrown in for good measure at some point.  But the main course was served via two sets of precise and enthralling electronica orchestrated by some of the best in the business.
With Deitch and Brownstein setting much of the rhythmic foundation, Lee and Magner seemed to go back and forth, trading incendiary leads and emptying out all the tricks their respective keyboard rigs carried.  While it didn't quite have the raging intensity of a Bisco show, both sets featured constant downtempo grooves that were more than easy to move along to as well as selective covers of some of the genre's finest like Air's "La Femme D'Argent" and RJD2's "The Horror."  This was only the second night of a short three show tour, after playing only once before that, but it seems as if these artists have formed a collective that yields a unique sound that also pays respect to its forefathers in the electronica scene.