This past week, New York Governor Andrew Cuomo released his personal Spotify playlist.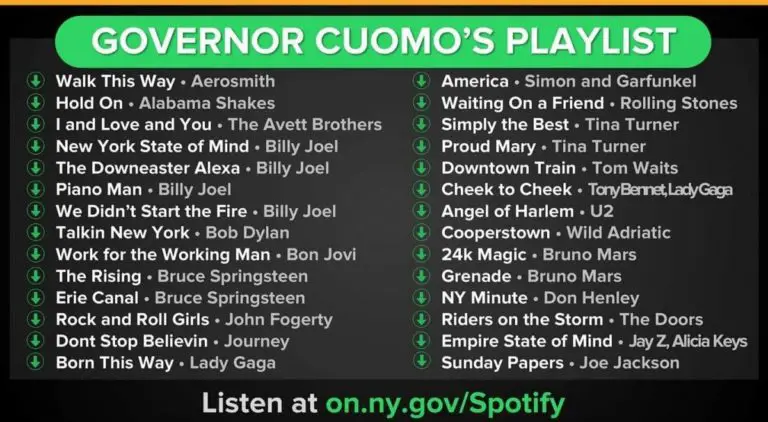 A typical play by politicians who attempt to appear more as your everyday Joe and connect with the populace, this is an early indication that Governor Cuomo is positioning himself to run for President in 2020.
Included on the playlist are a variety of born-in-New York artists – a fair amount of Billy Joel, some Lady Gaga, Tony Bennett, the Ramones, Jay Z, Alicia Keys, Lou Reed, Pete Seeger and Wild Adriatic. The songs represent the state and popular, agreeable picks without being too controversial. You could call this 'Dad rock' but that would be insulting to Dad Rock. What's missing are NY artists Talking Heads, Goo Goo Dolls, Rick James, 10,000 Maniacs, Cab Colloway. Listen to his selections here.