On Saturday, November 12, Highly Suspect, one of hard rocks bands that are fast on the rise, made their first appearance at Upstate Concert Hall in over three years, but this time, they headlined, and have all this momentum with a studio album, (with another on the way this week) a Grammy nomination, and few songs on active radio.  So did the band live up to the hype?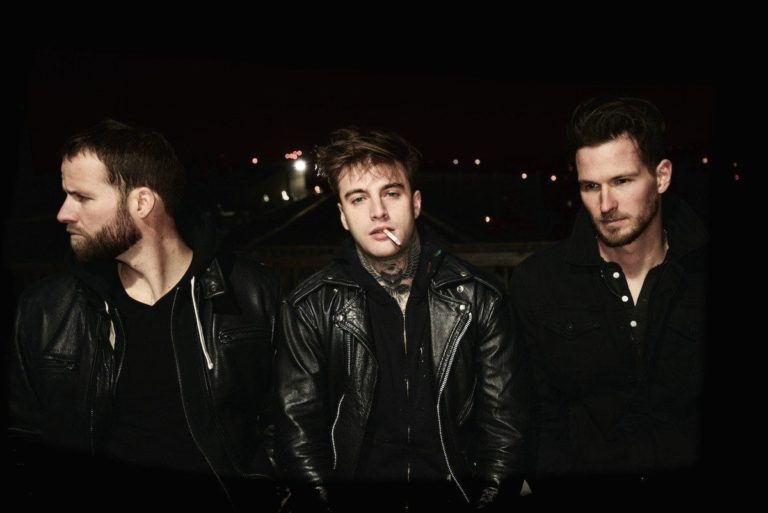 The night started with indie trio Slothrust, who received a warm reception from the packed crowd.  Now I am not familiar with any of their material, but musically they were very clutch, and that "I don't give a shit" attitude gives them a unique appeal.  It will be interesting to see what the future holds from this band.   My only minor criticism would be that there's a minor lack of chemistry on stage between the three of them.
Things got very loud when Highly Suspect took the stage.  There was plenty of build up before they got on.  They started their set with "Bath Salts" easily one of the best songs off their debut album Mister Asylum.  This band shares a unique chemistry between twin brothers Rich and Ryan Meyer and guitarist/vocalist Johnny Stevens.  They're heavy enough for the metal heads, they're hip enough for the hipsters, mainstream enough for the casual rock listener, and have enough sex appeal for the ladies.  You could take anyone with you to see this band and you're guaranteed a kick ass time.
The band also did a wonderful job showing off their versatility between each member.  Ryan Meyer had a couple of sick drum solos, and there were a couple songs where Rich Meyer took over lead vocals.  Rich has more of a softer voice than Johnny Stevens, whom I think, has the most emotion behind his voice since Eddie Vedder of Pearl Jam.  Highly Suspect also debut a few songs off their upcoming album The Boy Who Died Wolf  such as "My Name Is Human" and "Serotonia."  But the main highlight was the song that everyone wanted to hear "Lydia."  They even teased the crowd a little bit during the song to add a nice element to it that would make this song extra special live.
After finishing their initial set, they came out with a three song encore and closed with the dirty tune "Fuck Me Up" that got the crowd pumped one last time.  All I can say is that this band has a very bright future ahead of them and will be playing much bigger venues in the next couple years.  Everyone needs to catch this band now while they're playing the smaller venues.  They're a young, talented, power trio that will make bigger splashes in the music world and is giving rock and roll the much needed facelift that it needs, so that rock as we now know it, doesn't fade to obscurity.