I can distinctly recall the brisk November night last year when a painter friend invited me to swing by a collaborative art space that had just popped up in downtown Syracuse. Intrigued to observe what happens when the eccentrics of the city converge under one roof, I curiously made my way to this space at 451 S. Warren Street dubbed The Vault.  The room was still pretty raw: white walls dappled with spray paint and a few unfinished canvases propped up, poised to absorb the strokes of an inspired hand. A free-standing toddler-sized basketball hoop begged for attention on one side of the room while other playful participants took advantage of the open floor to propel themselves around in a wheelchair or practice tricks on a skateboard. One of these spirited wheelchair riders was none other than The Vault proprietor, Justin Pellingra.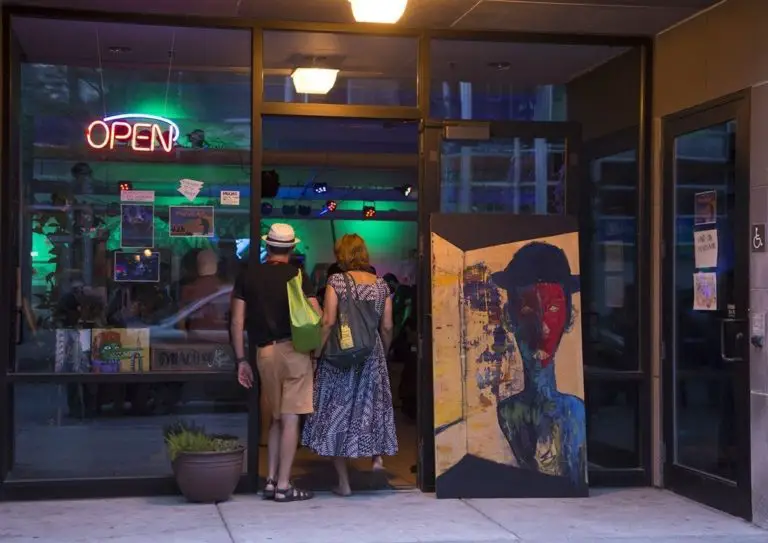 The venue wasn't officially open yet, but Pellingra had already opened the doors to let curious minds wander around his newly acquired property. As I observed this young entrepreneur roll around in what could be best described as an adult indoor playground, I wondered what would become of this venue that at the time seemed to have little direction, but infinite potential.
It has been a year since The Vault opened it's doors and in that short span of time, Pellingra has run the gamut of artistic expression, fully utilizing this amorphous space by keeping the weekly schedule packed with live music, art showcases, gaming tournaments, film screenings, fashion shows and a flurry of educational and entrepreneurial opportunities to help local artists network and provide a platform for them to display their diverse talents to the community.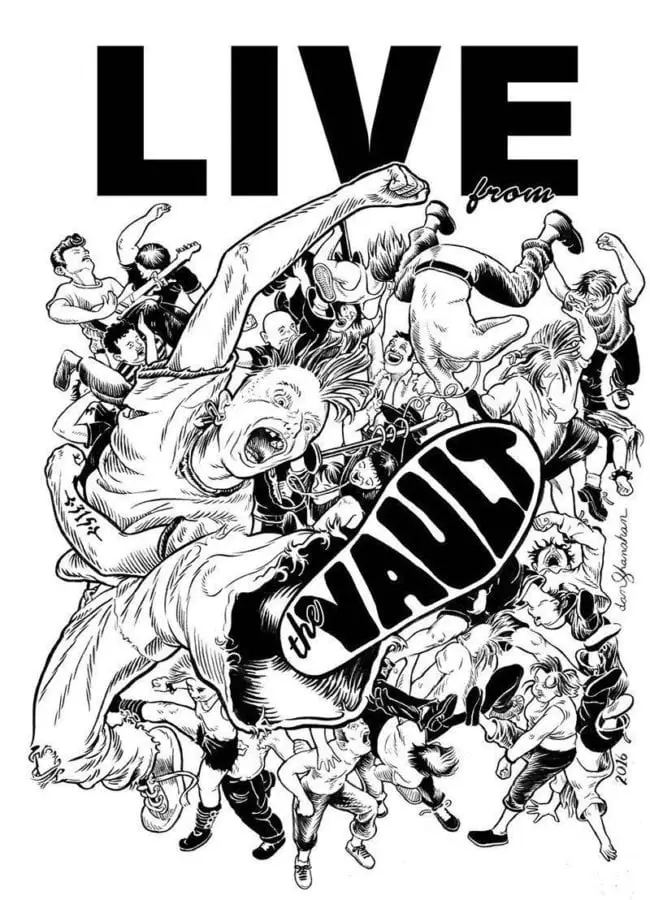 Pellingra has tirelessly cultivated his multimedia venture to elevate the arts in Syracuse and revive the culture he knows is waiting to make a comeback. The arts in Syracuse have gained intense momentum over the past few months thanks largely to Pellingra's efforts. In the face of this success, code enforcement has forced Pellingra to relocate, but he is determined to uphold his mission to illuminate the artistic vibrancy of this talented city. I recently caught up with him at The Vault to discuss the past, present and future outlook for The Vault:
Ally Dean: What is your role at The Vault?
Justin Pellingra: Overall I want to shape the city. I see my role as being a social architect. I see Syracuse as this place that's partially developed right now. It's like a blank canvas in many ways and it's just a matter of who's going to step up and do it. I noticed there weren't the proper venues for all this talent in the city. So I opened up my own place to have that platform and I'm letting everybody in. If you're cool and you're serious about what you're doing or you have a passion, I'm gonna give you this platform. I film and do photography for everybody so they have a press kit to put out. I didn't study film or photography in school so for me this was my education.
Now I have all these students coming and that I'm training to do live audio, recorded audio, interviews, how to be behind the camera and how to direct other people and learning how to get funding and all the resources we need for production. One of the other elements is to build the film industry here in Syracuse. That's another blank canvas that's a major industry for economic development which this city needs. But I think this city lacks visionaries. A lot of the people that are in charge in this city are doing it the same way it's been done.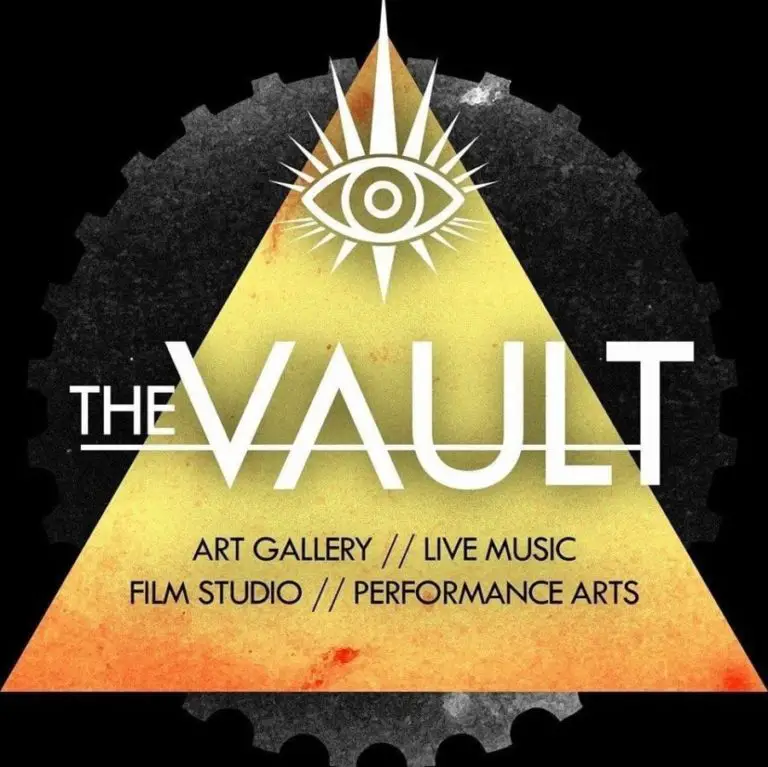 AD: What are the issues with code that are threatening to close you down?
JP: The issue is this back door. There's a sidewalk that leads to the street and it's about 20 feet. It's owned by the neighbor. The neighbor is actually a cool guy. He has no problem with this door being an emergency exit. But what he doesn't want to do is have it free for me to walk back there and go on his property. He wants to maintain his private property. The only way the codes will accept that this is a door is if the neighbor signs an easement which is an all eternity bridge that connects the two properties. He'd have to give up rights to his own property and it's asking too much.
So even though we have 2,400 square feet in here, our occupancy is now being determined by only the two front doors, so it's getting dropped from 260 to 49 people. If that happens it just doesn't make it possible to continue doing what we're doing. I can't do business here and so it's gonna return to the abandoned block it was. There's been development since I've been over here which is cool, but in general there's a lot of undeveloped property sitting around with nothing happening to them and you have someone like myself investing in these properties and they'd rather have it continue to be empty.
AD: This must be frustrating to handle…
JP: It sucks because I only have two dollars in my pocket and we were at the peak. We have two big music festivals coming up. Our calendar is booked. We're in the highest demand we've ever been in. It's at peak capacity with events everyday. It was a booming business. It seemed like something people needed. It was always amazing. I loved it, it was beautiful, it was wonderful. It was cool that I could provide a space where people could just be free for a while. They would escape their day and express themselves.
AD: It has been such a great space for artists to network. Where else would they get a chance to meet each other. Especially when you're offering a space for so many different mediums. You're bridging that gap between different arts.
JP: Right. And I made a point not to make it about making money on my end. I give other people the opportunity to make money first. I'd make it so that there was no risk. You don't have to invest anything but your time and I'm gonna give you platforms and put you in front of people and allow you to try to sell your work. So many artists got their first commissions here.
AD: So you've started looking at new locations for the Vault?
JP: Yeah I've looked at some promising locations. They want a lot of money for some of these spots so we'll see what happens. But I think Syracuse is ready for us to expand and move somewhere bigger.
AD: Could you start a crowdfunding campaign to help fund it?
JP: I have a very hard time asking for things, especially money, but I probably will.
AD: I'm sure you could get a bunch of local artists in on it. Have them offer a CD, a small piece of art or stickers.
JP: That's a great idea because its always been a community space. I've stuck to certain principles through this whole process and one of them is "Can this be a business were everybody wins?" It doesn't have to be at the expense of someone else. So much has always felt like compromise in business to me. The other thing I strive to do is to see what would happen if I literally just always gave to anyone that seemed like they needed anything or asked anything of me. I wanted to prove a lot of notions wrong.
Notions like "If you want something you have to go out and take it" or "Nobody gives a fuck so I don't give a fuck" There's so much of our culture that's like that. I just want that to stop. Just be cool for a little bit, make a few friends, look out for them and watch over time how they look out for you. And you do that with 300 people and you just give to them all the time, now you have these little doses and they add up. I feel like I've been so prosperous and it's not a financial thing. Everyday people call me looking for me, often just to say thank you or do something nice. If I look out for everybody else I'm of the belief that a lot of people are going to be looking out for me.
At first it might look like I'm just giving away everything I have and it seems kind of crazy but I'm not afraid to do this. This is how I'm gonna operate. And people have been incredibly generous in return. I don't think this business, if you want to call it a business, could have operated without that. I think it's special and different from any other music venue in town. I wanted to set an example of how it could be done.
AD: Do you see this as a long-term investment or do you just want to get it to a stage where it's self-sustaining?
JP: Right now I'm invested in Syracuse. I've built too much to walk away from it. I know people have been inspired by what's going on here and are going to be doing similar things. I feel like the demand is so high and supply is so low and I love doing it so I have to keep doing it.
AD: How are you managing all of the shows you already had booked?
JP: We're going through a transition but it hasn't slowed us down, all we did was change up how we're doing it. The forty shows we have booked right now, we're taking to a different location in the city, and calling it the "Live from The Vault Tour." We're highlighting those locations because it's never been just about The Vault anyway. It's been about the city and building up the culture. Places like this can't survive without strong culture where people understand the value of it. So to build the culture we've been bringing our shows to other venues, adding a little bit of our flavor.
AD: Was "The Vault Tour" initiated because of getting shut down or was it already a concept you were interested in?
JP: We're pretty good at working quickly and working with what we have. Literally the first day we got the notice it was a stop work order because of the door. We got that and had half an hour to promote a show at a new location. Originally we cancelled it, but then a half hour before it was supposed to start we hit social media hard and the show was huge.