If you took Mick Jagger, Freddie Mercury and Steven Tyler and threw them in a blender you would get Luke Spiller, lead singer of The Struts, on their Dirty Sexy Summer tour. Spiller along with guitarist Adam Slack, Bassist Jed Elliot and drummer Gethin Davis made their way to the Capital Region for the first time ever on Thursday night and they brought their unique style and throwback rock 'n' roll sound with them to the delight of a crowd that sang along to every song over their 90-minute set.
Spiller is a true Rock 'n' Roll front man, writhing and dancing around the stage capturing every member of the audience in the palm of his hand. When he told the crowd to sing they sang and when he told them to jump they jumped. The Struts are the definition of a down and dirty rock band.
The band tore through a set that included all but one song off of their debut album "Everybody Wants". The biggest response came from their single "Kiss This" and their upcoming single "Put Your Money On Me". While their album is strong and solid, The Struts are a live band. You cannot get the raw and dirty feel off of the album that you do seeing them live.
The show was opened by the band Dorothy. Lead singer Dorothy Martin, drummer Zac Morris, bassist Gregg Cash and guitarist DJ Black got the crowd pumped up with cuts off of their debut album ROCKISDEAD. Dorothy have a heavy bluesy sound and singer Dorothy Martin could be the reincarnation of Janis Joplin. She has a raw sound to her voice that oozes whiskey and sex. Martin had every eye in the place on her as she danced and sang across the stage. One the closing number "BANG BANG BANG" it was like she made love to the entire place.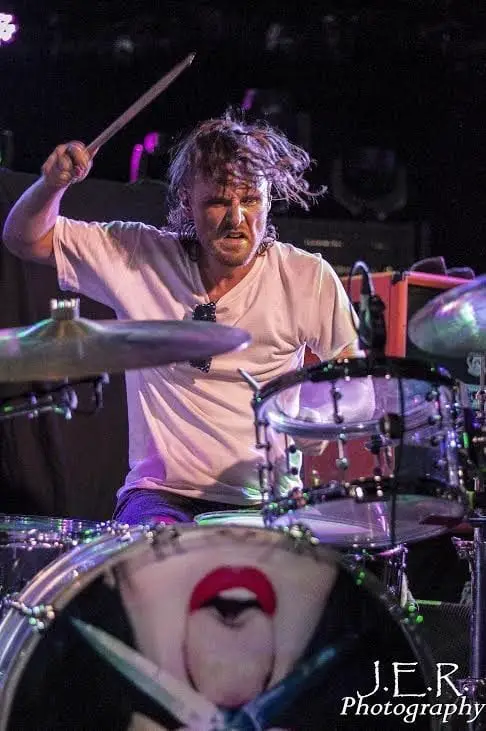 Dorothy Setlist: Kiss It, Dark Nights, Gun in My Hand, Wicked Ones, After Midnight, Woman, Raise Hell, Bang Bang Bang
The Struts Setlist: I Just Know/Roll Up, These Times Are Changing, Could Have Been Me, The Ol' Switcheroo, Kiss This, Mary Go Round, Dirty Sexy Money, Let's Make This Happen Tonight, Young Stars, Put Your Money On Me, Only Just a Call Away
Encore: Black Swan, Where Did She Go