AWOLNATION 'sailed' into Upstate Concert Hall on Wednesday, July 13, energizing the audience despite the imposing heat.
Kicking off the evening were L.A. natives Irontom. With flamboyant gestures and high energy, the band quickly engaged the audience and became the highlight of the three sets of the evening. Irontom consists of guitarist Zach Irons, singer Harry Hayes, bassist Dane Sandborg, drummer Dylan Williams, and Daniel Saslow on keys. Lead singer Hayes was fascinating to watch as he gestured and mimed his way through the band's set, almost reminiscent of Cage the Elephant's Matt Shultz.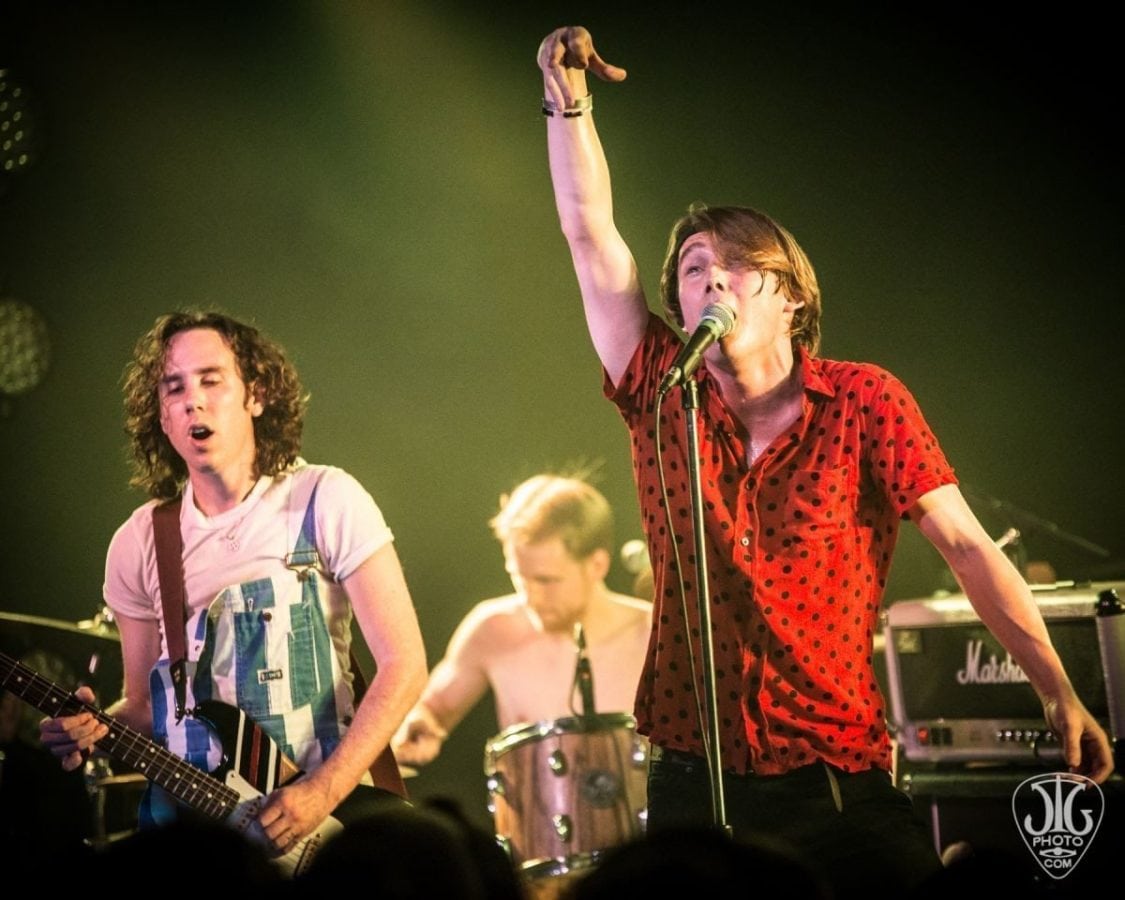 Unfortunately for the audience, Irontom's set was over too soon, as time constraints forced them to end before their last song. Irontom has released a compilation album of their 2012-2014 recordings. Check out their upcoming tour dates.
Following Irontom was San Francisco's Finish Ticket, who just recently opened for Fitz and The Tantrums at UCH on June 23. While less energetic than Irontom (lead singer Brendan Hoye frequently cited the heat), Finish Ticket is reminiscent of Walk the Moon. The highlight of their set was a cover of the Killer's "When You Were Young," sounding perhaps better than the original.
Finally, AWOLNATION took the stage around 10pm. Consisting of front man Aaron Bruno, Kenny Carkeet on keyboards and guitar, Isaac Carpenter on drums, and bassist Marc Walloch, AWOLNATION combines electronica and rock to create a unique sound. Their second album, Run, was released in March 2015.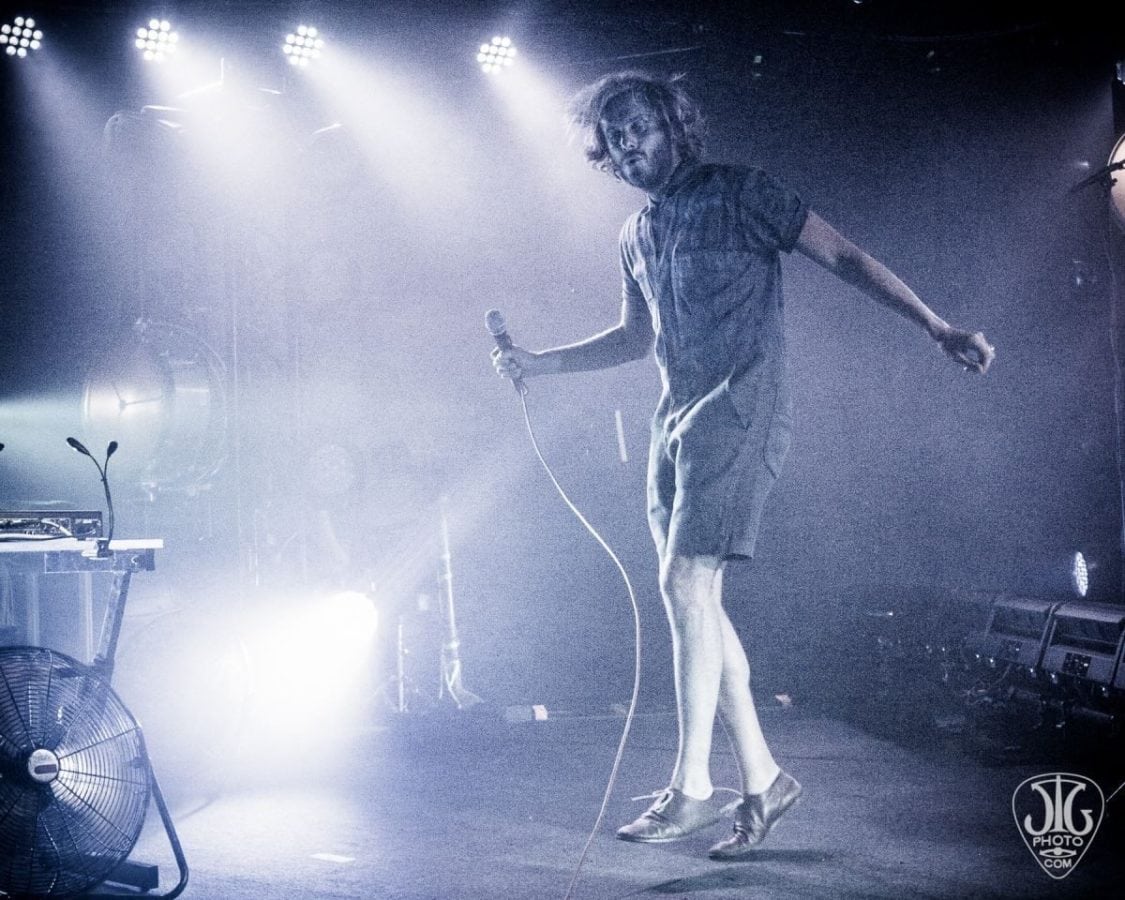 Opening with "Run," the band covered the majority of the tracks from their sophomore album, while also throwing in highlights from their debut. The crowd covered all of the floor at UCH, with little room left to spare. As the night went on, the temperature rose as condensation dripped from the ceiling.
AWOLNATION didn't let the heat slow them down, powering through "Hollow Moon," "Not Your Fault" and "Jail Break," joined by Irontom's guitarist Zach Irons (replacing AWOLNATION's Drew Stewart who left the band in September 2015), and with Irontom's drummer Dylan Williams on one song.
The band was thankful to be there and appreciative of their audience, frequently checking in with the crowd, telling people to look out for each other, and often remarking that their music "is for everyone."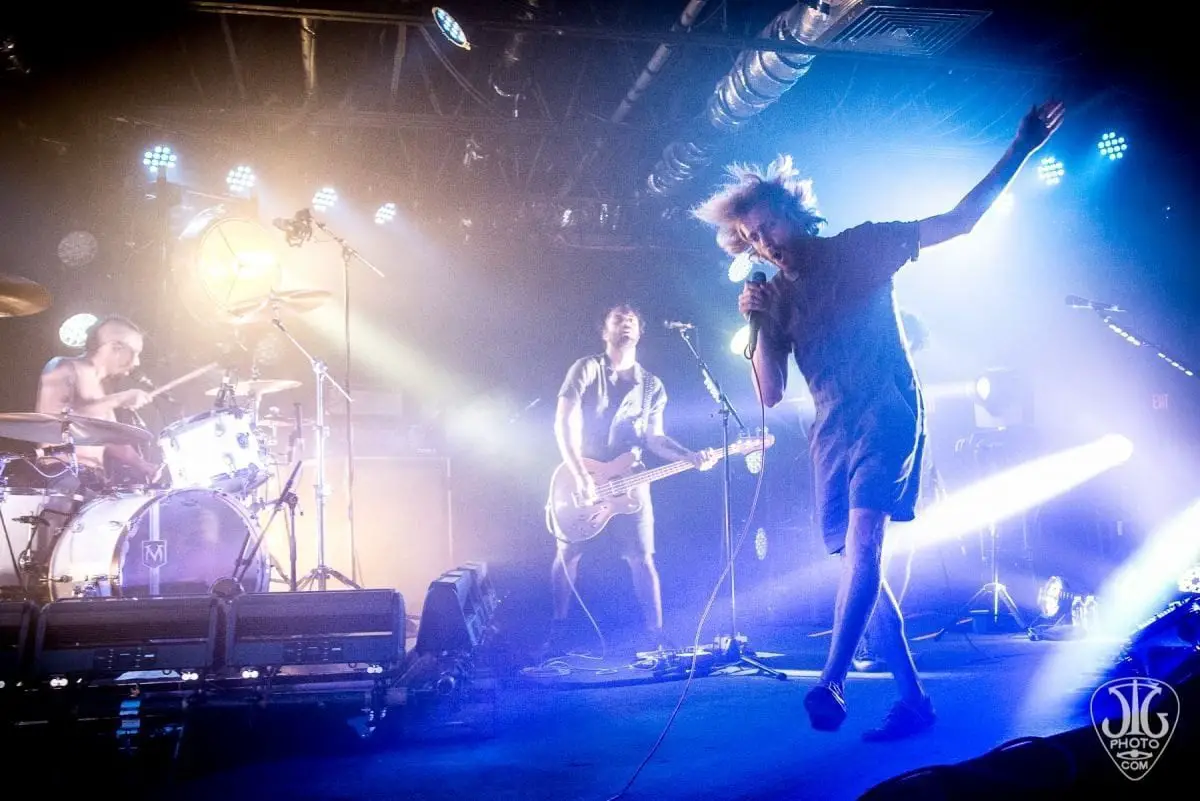 Highlights of their set include a drum solo, the appearance of inflatable shark pool toys in the audience (which one crowd surfer climbed atop), and "Dreamers" during the encore.
The band closed the evening with a medley of "Now I Can See You" and crowd favorite "Sail."
Setlist: Run, Hollow Moon, People, Not Your Fault, Jailbreak, Soul Wars, Windows, Kill Your Heroes, Woman Woman, All I Need, Like People, Like Plastic, Drum Solo / Burn It Down, I'm on Fire, I Am, Dreamers, Sail
Tune in below for an interview with AWOLNATION's Aaron Bruno and Keller of WEQX, prior to their UCH appearance