For any festival to survive – let alone thrive – for 10 years is an impressive feat. Bonnaroo and Coachella are two names that immediately pop into mind, but now it's time to add Backwoods Pondfest to that list.
This past weekend at Twin Ponds Campsite in Peru, N.Y., Pondfest, which is put on by northern New York band Lucid, celebrated its 10th birthday by throwing a truly cohesive party melding the fun of camping in the middle of the forest with live music.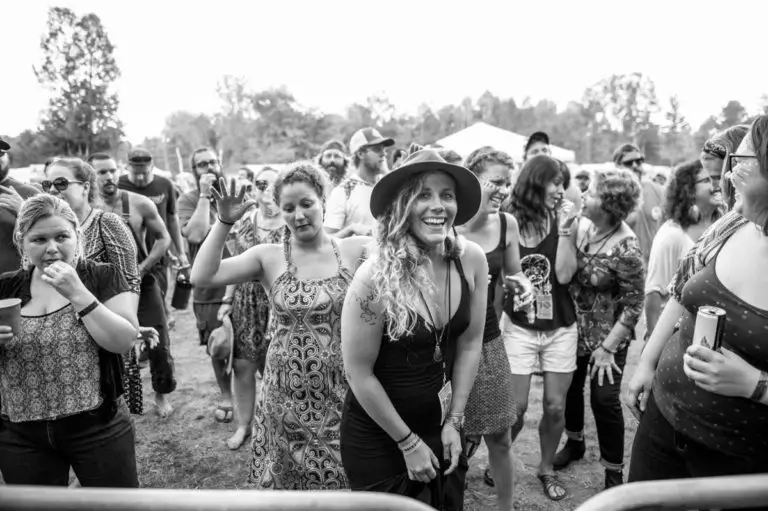 The lineup mixed the best that the Adirondacks has to offer, with some of the bigger acts of the festival circuit. Lucid, a band straight from the heart of the Adirondacks, has been a staple of the weekend since inception, and while this year was the same, it was also very different. Last year, the band announced it was taking a long break, but not officially breaking up and would continue to play events like Pondfest.
And just to put any rumors to bed, bassist Chris Shacklett gave me a brief interview on Saturday afternoon to discuss the state of the band. First off, Lucid is not breaking up.
"We are totally shifting our focus," Shacklett said. "Instead of continuing to hemorrhage money, we are being smarter about what we do. There's not going to be much in the way of touring anymore, but we're going to do more things like this (Pondfest)."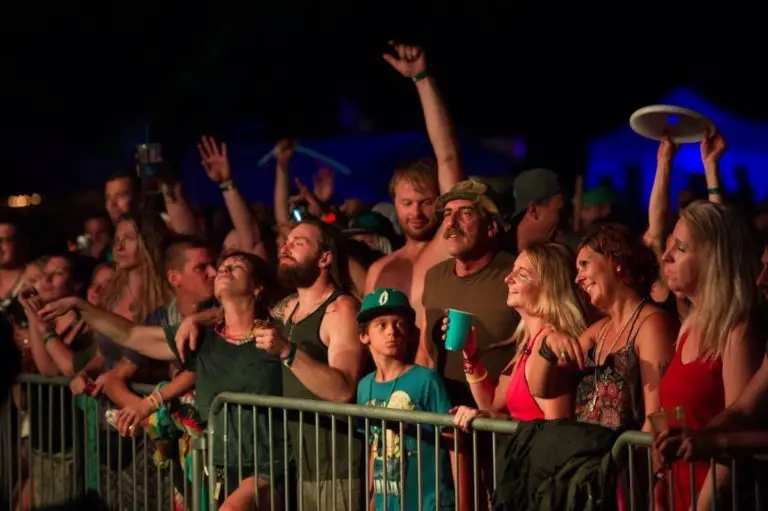 Along with Lucid, the other headliners were Melvin Seals and JGB, Pink Talking Fish (is Bowie), the Blind Owl Band and Twiddle's guitarist Mihali Savoulidis and his 'Frends', who brought the surprise of a Twiddle set. NYS Music contributor Chelsea Wright was in attendance and gives us a first hand account of how it went down:
"I received a message from Lowell, letting me know that there would be a special surprise Thursday night. I made the last minute decision to travel the two hours from Vermont for the 'Mihali & Frends' show, knowing that if Lowell promised a surprise, it was bound to be extra special. Having seen Mihali & Frends the weekend prior as a part of Twiddle's first major event, Tumble Down, I knew that some amazing collaborations were going to happen – at his sold out Higher Ground show, he brought together musicians from Nahko & Medicine For The People, Twiddle, and the Kitchen Dwellers for two full hours of incredible jams.
Arriving just on time, I approached the stage and Mihali was just getting it started by inviting a few good Frends up to join him. It was like revolving doors, including some of my favorite musicians; Ryan Dempsey on keys, Jamie Armstrong on Sax, Joshua West on drums, to Kevin Sabourin on guitar and vocals. At one point Brad Hester from Annie in The Water came up and had a back and forth match on a kazoo, with Jamie's sax. Then they switched it up to Chris Shacklett on bass, Lowell Wurster on percussion and vocals, the beautiful Meadow on vocals, and then the big surprise of a total shift into a set by Twiddle. After Twiddle finished, Mihali remained, and invited members of Capital Zen up to join him. It was an all-around party, with special moments that no one could have anticipated."
Arriving on Friday, I was greeted by multiple ambulances and state police cars with lights flashing all over. I was not allowed to enter for nearly two hours as the entrance was blocked for any cars getting in or out.
When pressed for a reason, a State Police officer said, "We're here because of some overdoses. Make sure you're safe when you go in."
Derek Haviland, the press and marketing man for the festival, said there weren't any overdoses in the sense that you'd think of, but rather that someone had simply imbibed a bit too much and just needed a little help. He hinted at a bit of an overreaction by local first responders.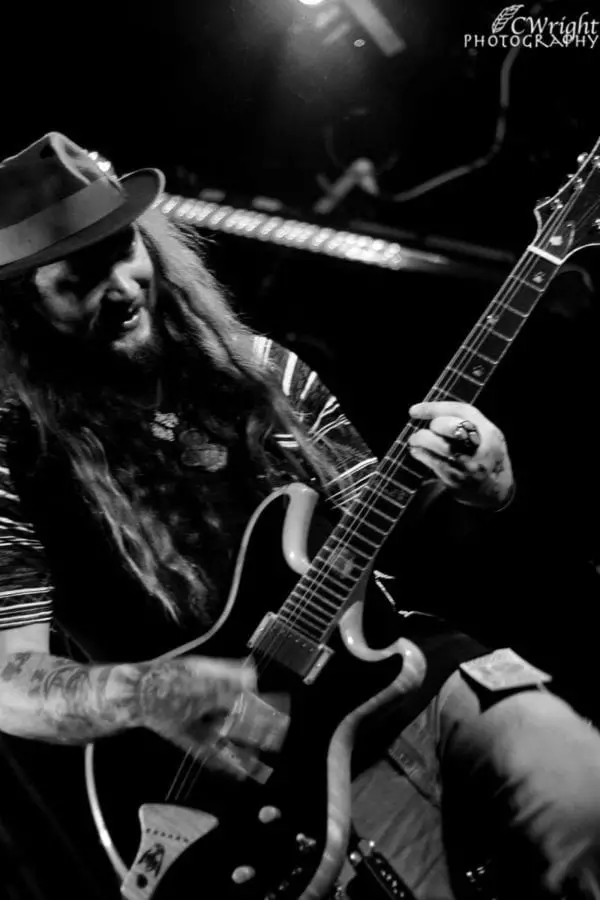 "Little towns like this aren't really used to stuff like this, so I think they just took any and every precaution while they were here," Haviland said, adding that the individual was fine by the following morning. "We are safety first; we took all the right precautions."
With my delayed arrival killing any chance at seeing Hayley Jane and the Primates, Bella's Bartok, Thunder Body and Lucid, I arrived just as Melvin Seals was taking the stage. The longtime keyboardist for Jerry Garcia had a nice groove going for "Cats Under the Stars," before starting right up into a Grateful Dead regular, "Sugaree." "Strugglin' Man," "Rhapsody in Red" and "Money Honey" perfectly captured the essence of a JGB show, with swirling, noodly guitar and the big church organ sound. "Sisters and Brothers" and "Deal" were my personal favorites, with the latter coaxing an uproarious applause from the crowd of beards, sun dresses and dreadlocks.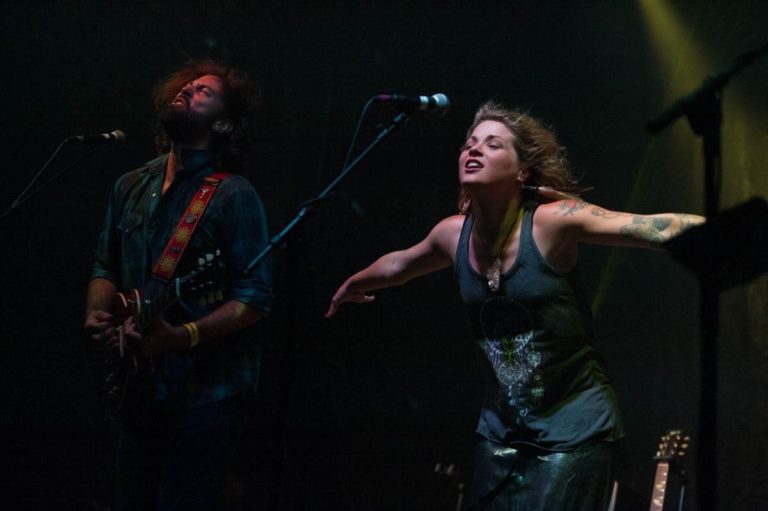 Right after, on the Woods Stage, Syracuse hip-hop trio Sophistafunk took the audience on a positive mental trip with lyrics of encouragement, happiness and elation.
Spiritual Rez then started the late night sets and there seemed to be a large congregation of fans in attendance mainly to see this band. After a set with some sit-ins, Rez gave way to Tweed on the Woods Stage at around 2:25 a.m.
Tweed could be categorized as a jamtronic act, but I thought the set was more dreamy than anything else. Because of the downpour, I made the decision to hear the set from my tent which was about 300 feet from the stage. I drifted right off into blissful slumber.
Waking up in the woods when the weather is hot but still pleasant, is everything I want in a festival morning. This morning was special as some of my favorite live acts were slated to perform. Making my way backstage to interview some folks, I bumped into Formula 5's bassist and the young Gregg Allman-lookalike James Woods, who was energized and pumped for the band's set later that afternoon.
After grabbing a sausage, egg and cheese, two coffees and water (thanks to my editor), I made my way to catch some of Doomf#@k, a band with some of the Lucid guys. I can only describe this act as a talented, humorous joke band.
The Honey Smugglers were slated to perform on the smaller stage, but because the members of The Brummy Brothers, scheduled to perform on the main stage later, got into a car accident and were unable to make the trek, the Smugglers were asked to move from their slot and play on the main stage later.
Formula 5 comprises young men from the Adirondacks, led by guitarist Joe Davis who totes a red Gibson SG, a guitar he loves with all his heart.
"This thing is a beauty," he said before loading in his gear.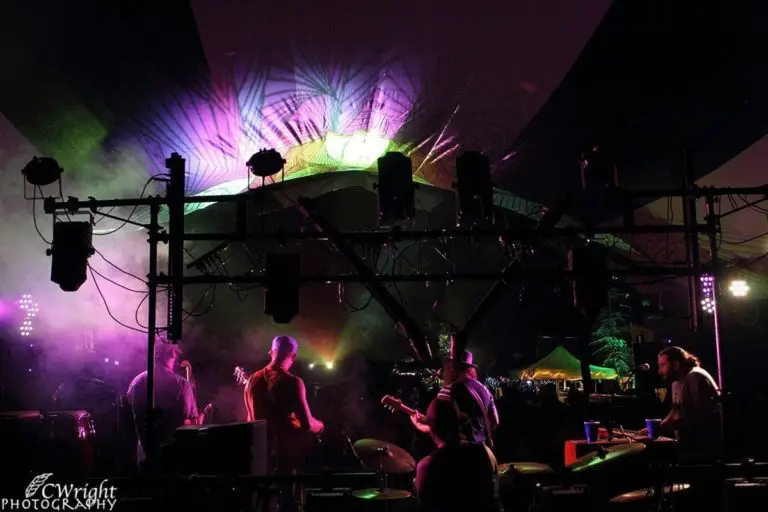 F5's set consisted of some of the tightest jamming I have ever heard from the group. Matt Richards, who recently took over keyboard duties, displayed the energy and enthusiasm he brings to the band. Woods and Davis are a natural team, with Davis typically weaving his speedy licks around Woods' boisterous bass lines.
Mister F's insane pace and tempo made them perfect for the late afternoon slot before Lucid and The Blind Owl Band satiated the crowd's thirst for jams, before leading into Pink Talking Fish's set in honor of David Bowie. The band weaved in songs from Bowie, Phish, Talking Heads and Pink Floyd seamlessly while guitarist Dave Brunyak shredded uncontrollably.
Gang of Thieves, The Nth Power and Subsoil finished off the music with abandon and there wasn't an unhappy soul in attendance.
With 10 years under the belt, Pondfest shows no signs of slowing down, even a bit. Attendees often speak of the weekend as "going home" to see their friends and make new ones. With a great philosophy and positive outlook, Pondfest stands to be around and rocking the Adirondacks for years to come.