Updated 7/27/2016 Blues artist Carolyn Wonderland and Shelley Cox were able to travel on from Madrid to join the rest of their band members in Amsterdam to complete their tour. Their next stop is on Aug. 5, at the Rock au Chateau in Villersexel, France.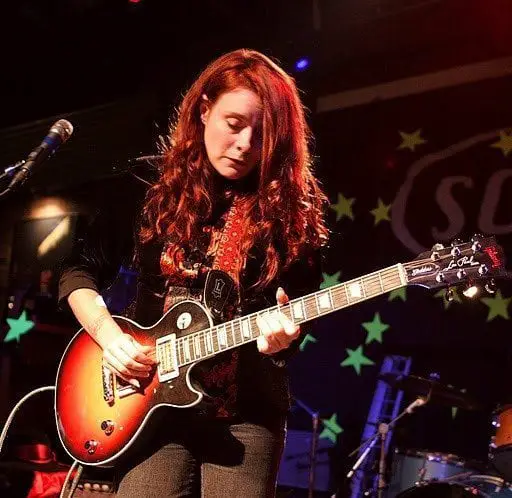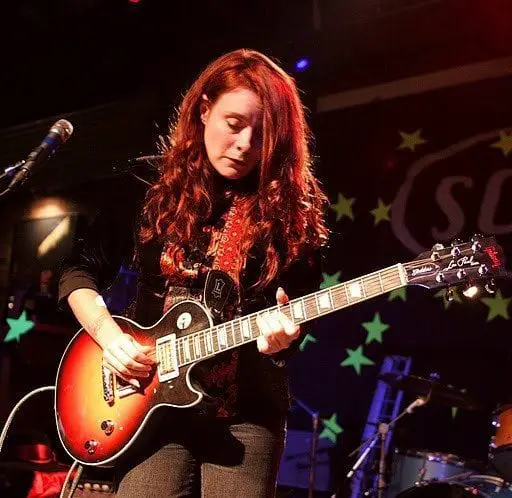 Carolyn Wonderland, a Blues-Rock icon from Texas, was in the midst of her tour in Europe when she was robbed during her set from a secured backstage area. A portion of her band had already traveled on to their next destination, Amsterdam, but Wonderland and her tour manager, Shelley Cox, were robbed of their passports, money, and other personal belongings.
Wonderland completed a run of shows overseas, including some in Austria and the prestigious Montreux Jazz Festival in Switzerland; then, this tragedy struck at her show at the Canary Islands. At this point, it is unclear if whether she will be able to complete the tour, until she receives word from the U.S. Embassy on Tuesday when it opens.
Cox and Wonderland have been given permission to travel to Madrid where the U.S. Embassy is, and have found a hotel that took in their reservation. 
Her Facebook post outlines the tragedy and her hopes for a recovery from the nightmare:
ever wonder what it's like to live out the movie "Lost in Translation?" Shelley Cox & I just got to experience it for a day.

We've been working hard to recover from having to eat a few airline tickets this summer, knowing that if we scrimped and saved for a few months, we'd make it to the fall and everybody would be paid and groovy. That plan was just punched straight through the gut last night. After playing a really great run of gigs in the Canary Islands, we were robbed from the secured backstage area while playing the last songs of the night. They got all of our tour money, my phone, wallet, credit cards, drivers licence, both Shelley & my passports… The good news is: at least it wasn't violent. Having experienced both, this sucks, but at least I'm walking around talking about it and not laid up somewhere. Thanks to all who have offered help and kind words. We spent several hours with the police and on the phone trying to figure out if and how we might be able to finish our tour (still holding out hope for Amsterdam, Belgium, France and flying out of Zurich early August) Good news: they let us fly to Madrid since there's no Embassy on Lanzarote. Bad news: tomorrow's a holiday in Madrid and we won't know if we have to be sent home or get to finish the tour until the Embassy opens Tuesday. Shelley & I cannot leave the country without visiting the Embassy in person. Kevin Lance & Bobby Perkins made it to Amsterdam. Shelley & I found a hotel that would take us with our photocopied passports and police report so we don't have to live in the airport til Tuesday. Our great little community of friends have kept our spirits up and we're going to try to sleep after the first shower and chance at sleep in 36 hours.If anyone is in the market for a nice Les Paul Goddess, I'll be looking to sell mine when we get home.
Wonderland's friend, Shelley King, has offered to accepting checks made out to Carolyn Wonderland sent in care of Shelley King, P.O. Box 33097, Austin, TX 78764. King also suggested using PayPal, via carolynwonderland@hotmail.com
Wonderland and her band are scheduled to headline the Chenango Blues Festival Aug. 19 and 20. NYS Music is a festival sponsor.