Vermont's favorite band, Twiddle, will be hosting Tumbledown as a part of Burlington's yearly summer Maritime Festival at the waterfront in Burlington, July 29th-30th. I had the pleasure of interviewing Ryan Dempsey, keyboardist of Twiddle, to get the inside perspective. Dempsey shares how the line-up came together, the special connection that they have to Burlington, as well as a few other interesting bits and pieces about the event to let fans know what's in store for them this coming weekend.
Chelsea Erin Wright: Hey Ryan! So many people, including myself, can't wait for Tumbledown! This is Twiddle's first big event, in your home state of Vermont. Can you tell me a little bit about how you guys came up with the name, and why you chose Burlington as the location?
Ryan Dempsey: We came up with with the name when we were looking through our lyrics. There's this song called "Amydst the Myst"…we also thought it was a really recognizable name that people wouldn't forget. There's no other festival out there that has the name Tumbledown, but it also has to do with a song that's important to us and it's catchy…like come on tumble down to the waterfront! I think it sounds good. We chose the waterfront because it's the most beautiful spot in this area, a great place to see a show…have fun, relax watching the sunset and experience good music…we love it and want to promote Burlington, and we're a Vermont band so what a better way to do that. I grew up there, so it's a special place to me.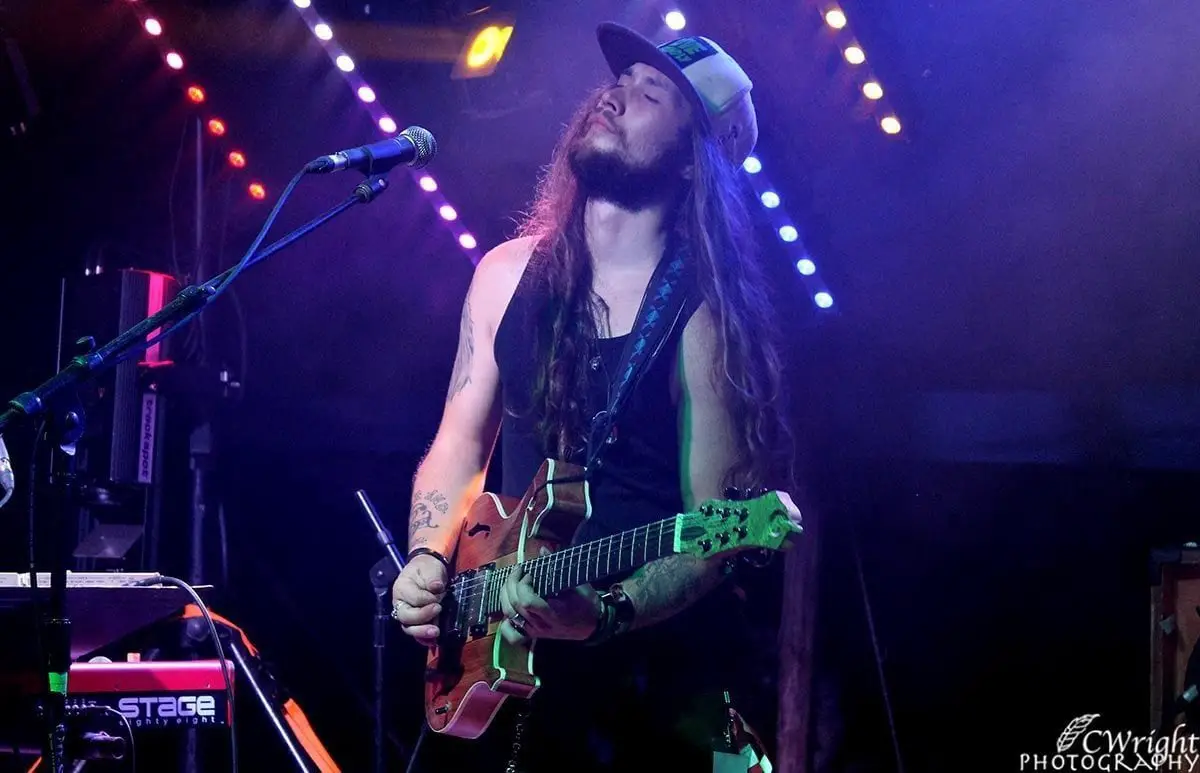 CW: You couldn't have picked a better spot! Your long-time loyal Vermont fans thank you for choosing to throw it here.
RD: Absolutely!
CW: You guys chose some really amazing acts to accompany you for the weekend-it's such a great variety of musical styles. I'd love to hear about how you guys came together & crafted your line-up?
RD: We sat down in the tour bus and thought about the line-up, and considered who we would want to be a part of it to get a good vibe going, and who we want to promote…to have a wide variety of musical styles…a little bluegrass, a little funk…a little of this and that. Also, they're all our friends, and we chose the people that were available on our list…we're more than excited to have them come, because they bring a positive message. Nahko, Cabinet, Holly Bowling…all of the bands bring a good vibe, and that's what we want to encompass. We think we nailed it with the artists that we got to be a part of this event. I'm very proud and thankful to the artists who chose to get involved.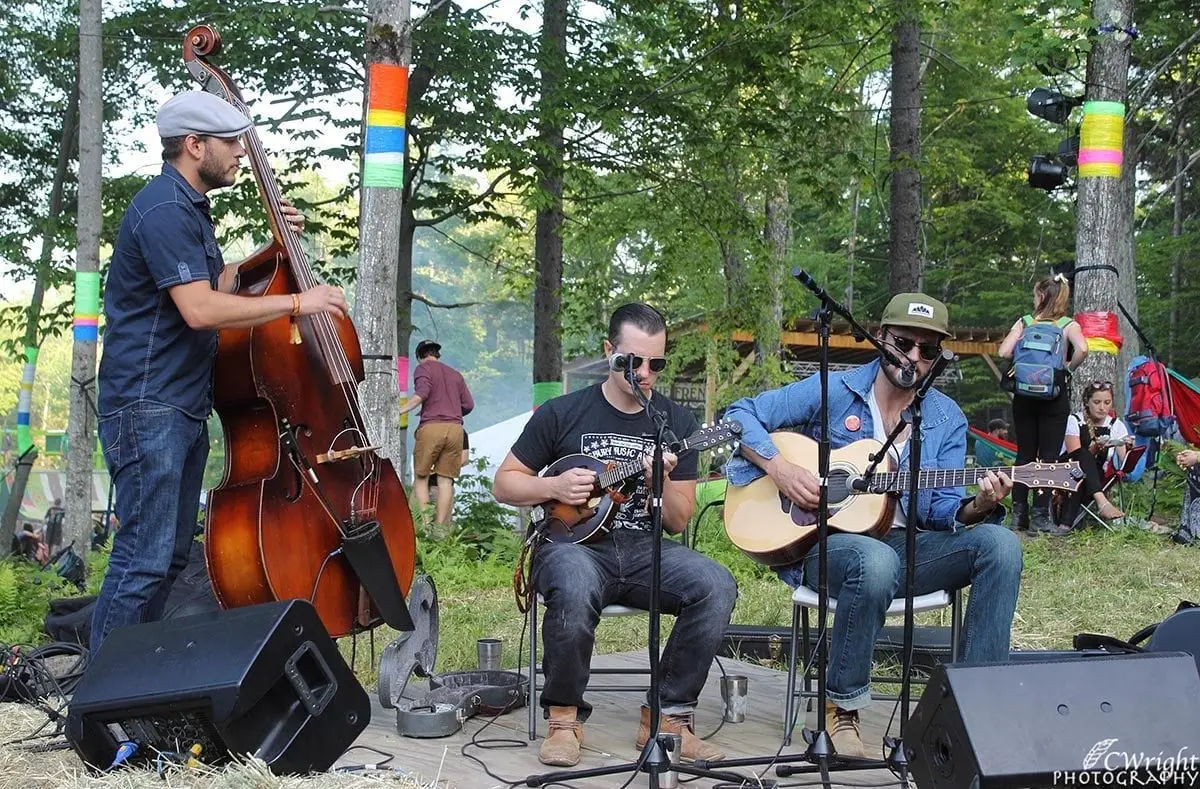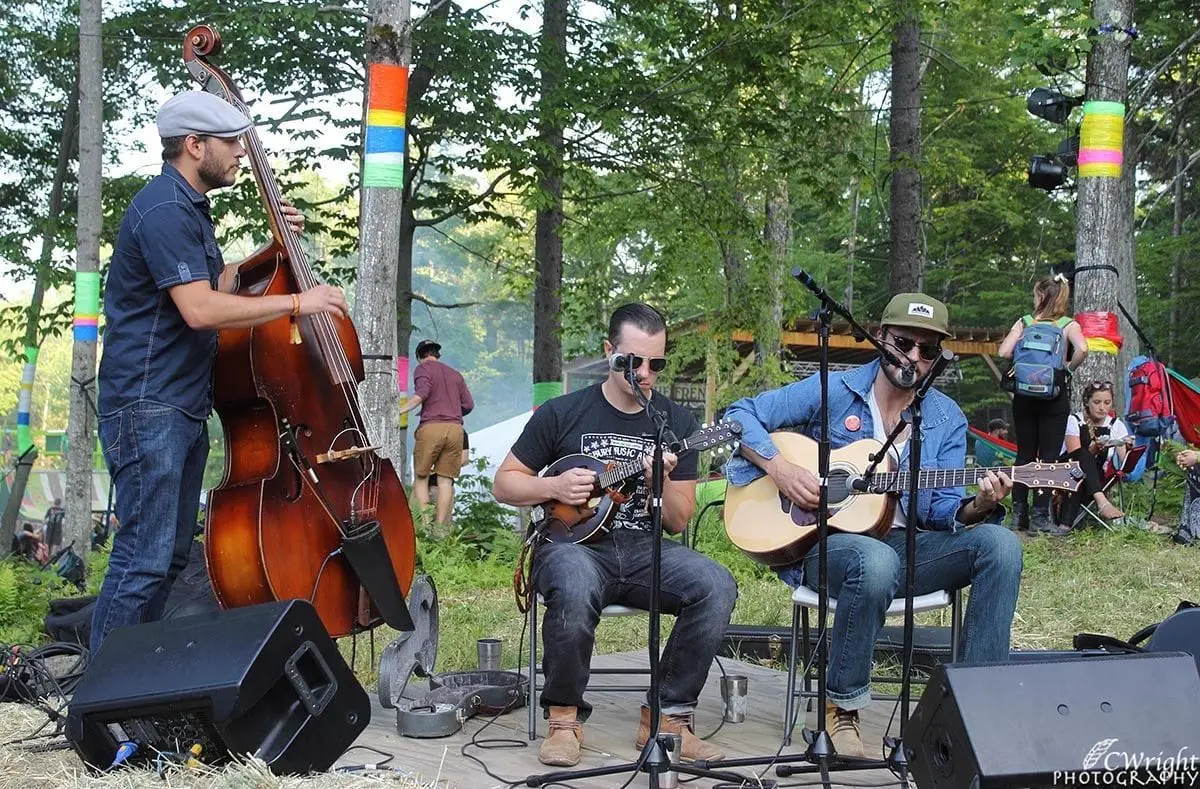 CW: I'm pretty sure you nailed it. I think it's funny, a few years ago I recall having a conversation with you about the Kitchen Dwellers, and you were so stoked on them. I had never heard of them at that point, and since have seen them several times in Vermont at Nectar's in Burlington, as well as The Frendly Gathering the past two years – they are so great, and I'm really happy they they're playing Tumbledown with you guys.  Can you tell me about your love for them?
RD: Yeah-here's the story about the Kitchen Dwellers…they've become my really good friends. When we were on tour years ago, we played a show in Bozeman at a place called the Filler, and my ex-girlfriend from Bozeman said "hey, let's go back to this party"…so we go, and we find out when we get there that there's a bluegrass band who lives there, and they just play music in the kitchen. We learned that they went around to all of the college hot-spots, and played in peoples kitchens. They were clearly bringing a really big vibe and were gaining a scene quickly. They were so young at the time, like 18 or 19…Mickey and I set up our gear and jammed with them in the kitchen at this party, and thats how we became friends. So on the frequent trips I would make to Montana, I would stay with them and we became very close over the years…I got to watch them grow just like we did, starting out at college and expanding outward. The difference was that they were playing in all of the kitchens surrounding the local college scene…they're a great band, a mixture of jam, funk and bluegrass. They're killing it…I'm really proud of them, and I'm excited to see what they're going to bring to Tumbledown.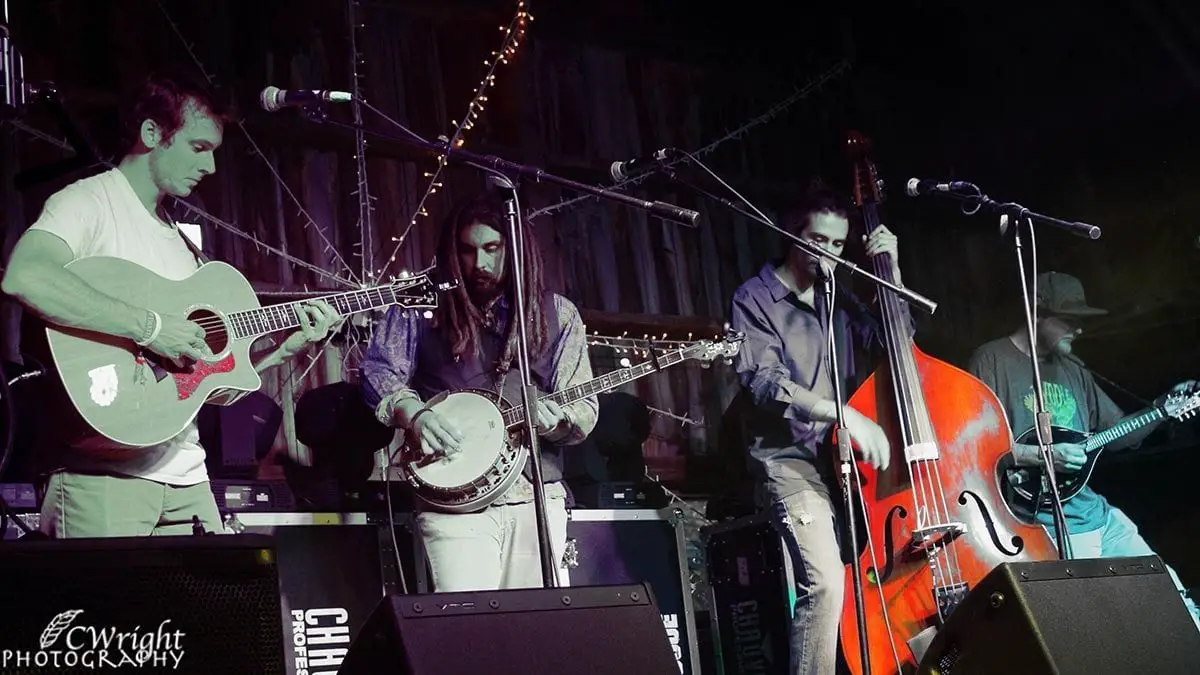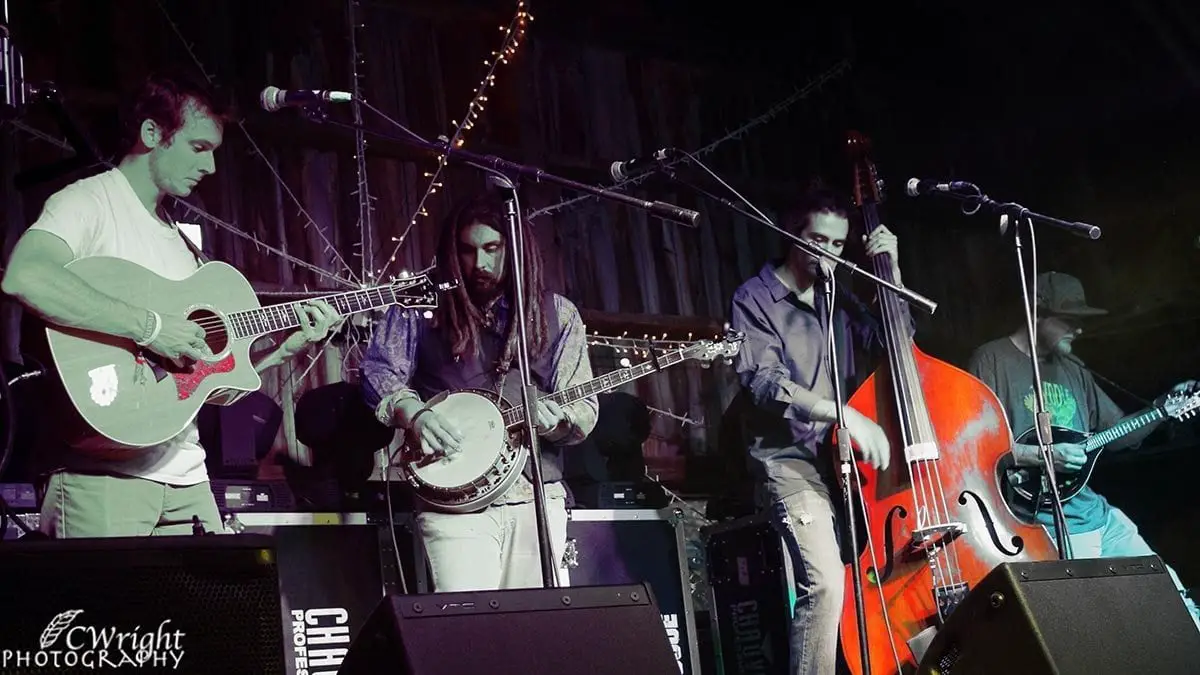 CW: Awesome-speaking of which, can you tell me a bit about the Kitchen Cabinet?
RD: Kitchen Cabinet will be playing an after-show for Tumbledown, which is a combination of the band Cabinet and the Kitchen Dwellers…they're both bluegrass oriented bands, and so they are for the first time coming together to blend their sounds. It's going to be excellent, because they're both amazing bands, made up of amazing individuals and talented musicians. I'm stoked to see what they're going to come up with…I know Mihali and I will be sitting in with them. We can't wait to see what they have in store.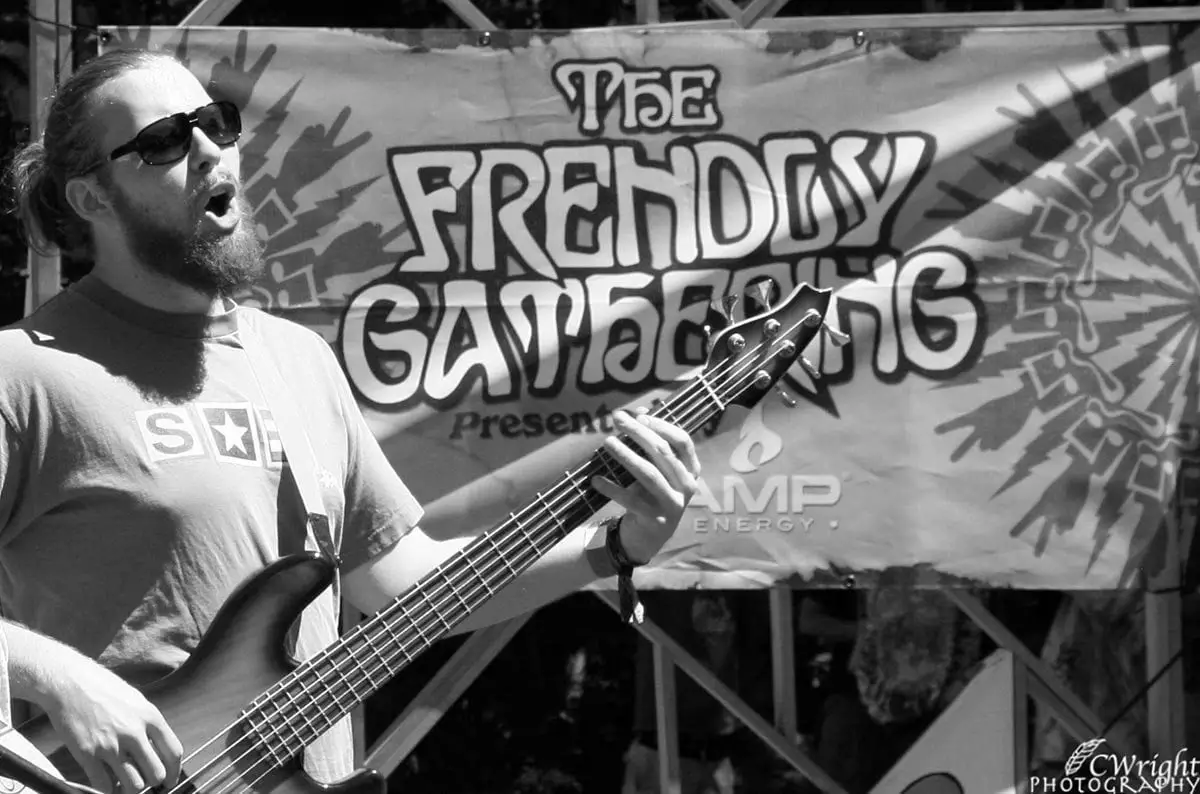 CW: Nice, so we're going to see whats inside the Kitchen Cabinet and it's going to be good, I'm sure!
RD: It's going to be delicious…it's already making me hungry.
CW: Hah indeed! What would you say is going to make Tumbledown different than your typical maritime festival on the waterfront?
RD: It's our first big event, and we're so happy to see the love and support it's gained so far. People from all over New England will be there…the 'Frendly crew' will be there. It's going to be the first time we've had any of these bands in one place together…I'm going to be wearing a tutu. We're working on a great set…we've worked our butts off on making this a fun event. It's a community of great bands, and we're offering something that you can't really get at any other festival.
CW: Yeah that's what it seems like-it's like the communities of Twiddle fans, Frendly Gathering folks, and the Burlington scene, as well as many other 'Frends' from out of state, are coming together and intertwining, from the waterfront to downtown Burlington – where you can venture around at your own pace, while getting the chance to spend the weekend taking in the beauty of Vermont's greatest city. This is an amazing opportunity!
RD: Exactly, and rain or shine its beautiful…you're in one of the most beautiful places in the world, that people dream about. Last year we played the maritime festival, and we got an amazing sunset. This year I hope for people to look at and take in their surroundings, to feel the beauty of Vermont, and to experience the community of Burlington. Also, the idea of so many people from all of the New England states coming together, being friendly and creating a good vibe…just enjoying the music and having a great time….it's exciting!
CW: I'm also very excited about it, and everyone that I've talked to is also stoked for the entire weekend.
RD: Good…you're not allow to come. I'm making sure that the police escort you out.
CW: Oh wow okay, that's great. That sounds really appropriate to me..
RD: Yea, I'll pick you out in the crowd and be like "That girl, Chelsea…shes out".
CW: Okay so, does that mean that Officer Frodjo's going to kick me out, or will it be you?
RD: That's a paradox, I don't know. We'll see what happens.
CW: Cause we're frends…but Officer Frodjo and I are not.
RD: No, no yeah, we are frends…but Frodjo does not like you. Because you're a good person, and Frodjo doesn't like good people. You know like every other evil, corrupt cop…anyway, next question.
CW: HA! Yeah, so…while the music is the most exciting part, I know a lot of work and support has to come from many sources to put on a successful event. Can you share some of the ways in which people are coming together, to help make Tumbledown the best experience that it can be?
RD: Yeah, so we have a non-profit organization for charity called the White Light Foundation. We're choosing many different ways to help the community, such as providing for homeless people and those in need. My dad is in charge of helping the homeless people of Burlington, he's doing a great job…all of the excess money is going to go towards helping charities, which is great. We're going to have Frisbee golf and a disc golf tournament, and the proceeds from that will go to the White Light Foundation. We're going to have a PhanArt exhibit at Nectar's, which is a great way for fans and artists to creatively express their love for bands such as Phish, Nahko, Twiddle…they can come up with their own art related to songs or lyrics, and they get to make money off of their art while also contributing proceeds to the White Light Foundation. This is bringing the artist community together to be a part of the event, which I think is huge. I'm wearing a tutu, that's bringing many people together…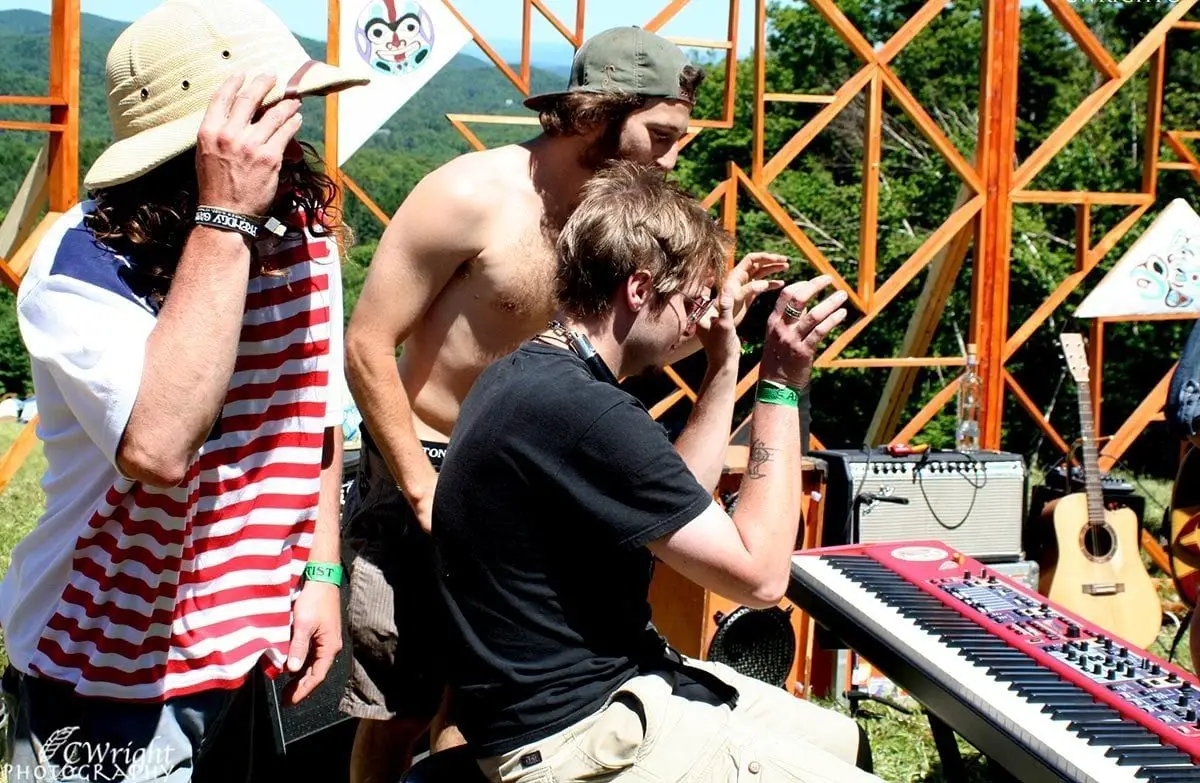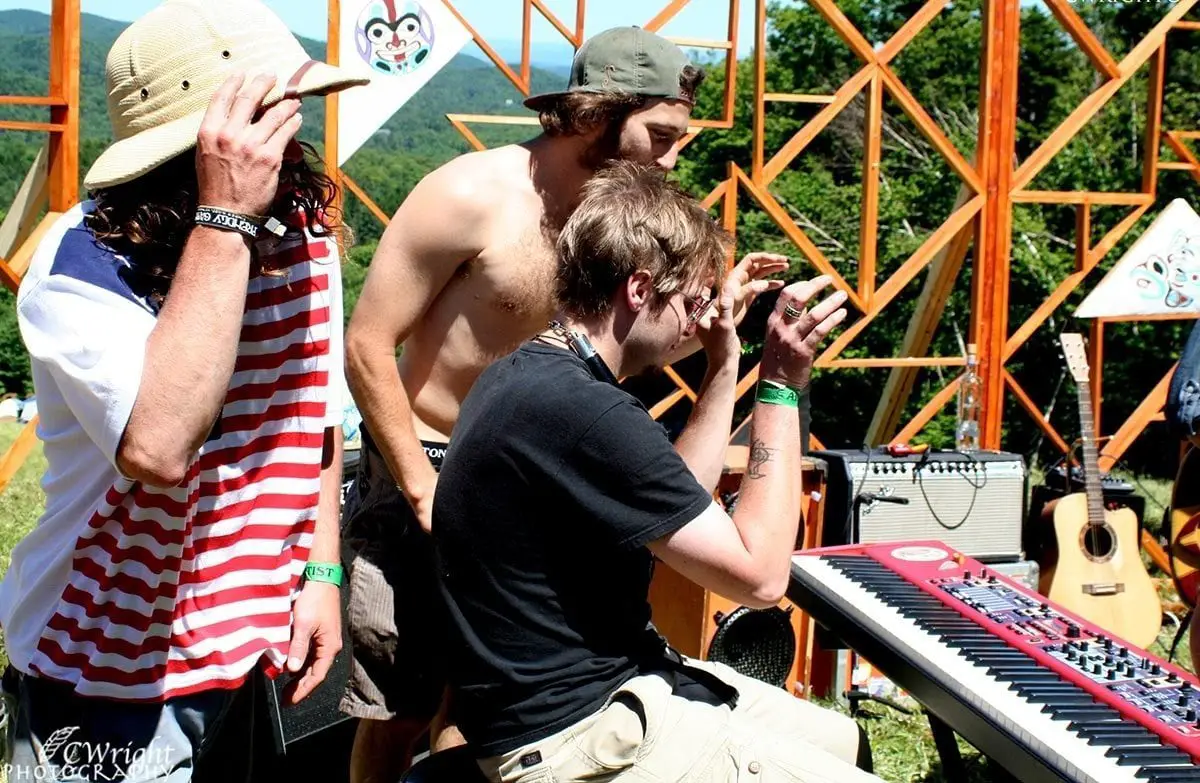 CW: That's all amazing…and yeah the tutu, clearly that's going to draw many, many ladies Ryan. And men.
RD: Yeah, the charity's not important at all…it's all about the tutu. But really those parts of the festival allow people to congregate and do something different during the music. It's going to bring a lot of positivity. And Higher Ground is supporting us, which is helping us to make it possible…we couldn't do it without the people of Burlington, and our supportive family of . We've had a lot of sponsorship…Ben & Jerry's, the Outdoor Gear Exchange, Keep Vermont Weird…they've all been a huge help.
CW: Awesome. Let's talk about the video that you made to advertise the event. It's pretty rad that you were able to make it yourself, since video is something that you've always been into
RD: Yes, I was not expecting the amount of attention that my video got…we went downtown, Alex my girlfriend filmed it, and we have another friend who films, who provided some footage from Capitol Theater to add to it. The premise of that video was going downtown with a puppet, and approaching a bunch of random people and asking them to be a part of our video. It got like 20,000 hits within a few days. Then we made a second video with Frodjo…I had fun with it. Yeah, I went to school for film and am definitely a film guy…Frodjo is my avenue out into that world, having fun and making it a thing to promote Tumbledown.
CW: Sweet! What are you most excited about, as the days wind down to the event?
RD: Probably when I get on stage and pull off my tutu, and then pull my pants down, I'm going to get arrested
CW: And then it's going to be over, because Twiddle's not going to play Tumbledown…unless you're going to have a 3 man show.
RD: Yeah, and then Twiddle's going to breakup because they're mad at me. Yeah, that's what I'm most looking forward to. But really, in all seriousness I'm looking forward to Nahko…he is my biggest inspiration. Also, Madison Pruitt is coming and I believe she's going to be playing a couple of shows…she is from Ohio, and is amazing. She's a 16 year old girl who is just incredible, she's going to blow up. I love all of the bands, but right now I've been following Nahko pretty steadily. I'm looking forward to sitting in with as many musical experiences that I end up a part of during the after-shows, and Mihali's show…It's just a full 2-days of music for me, the thing I love doing. I'm looking forward to all of it. I don't doubt that everyone's going to have a good time, so I'm looking forward to the aftermath of hearing people talk about it and seeing the photos.
CW: Cool! Well thank you so much for taking the time to share the inside perspective, and I'm looking forward to the very first Tumbledown! See you there!
RD: I'm looking forward to seeing your pretty face there, and everyone elses! Thank you for interviewing me, and I'll see you soon!
Check out Twiddle's website for more information.