Next year will mark 20 years since a group of guys got together, under a shared love of the Grateful Dead, and started what would grow to be the country's most well-known Dead tribute act. Rob Barraco looks upon his time in our interview with the legendary keyboardist.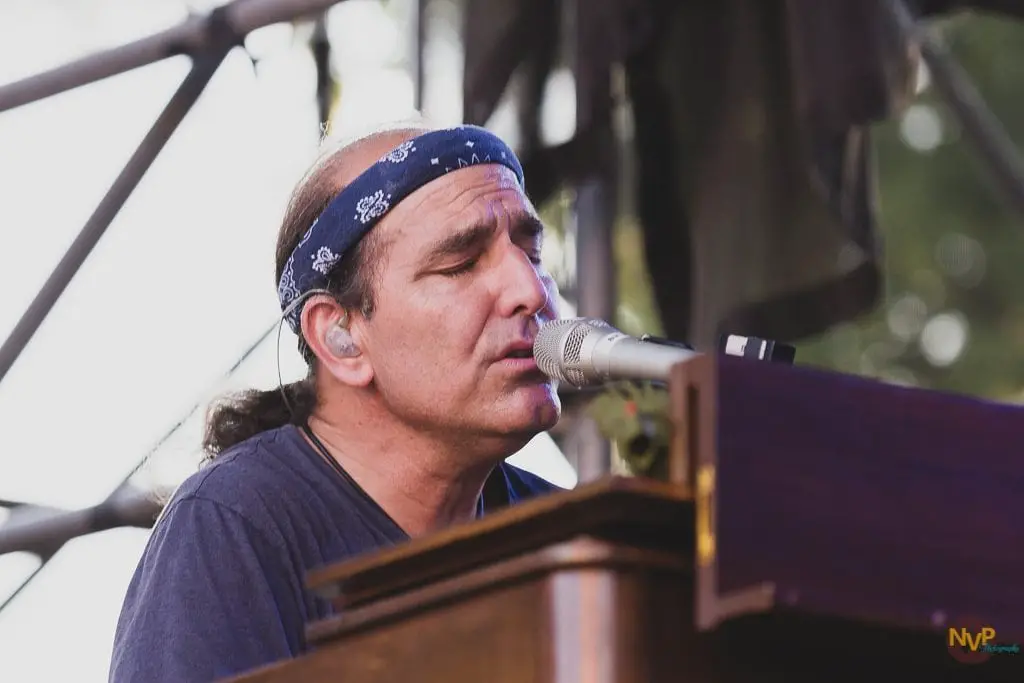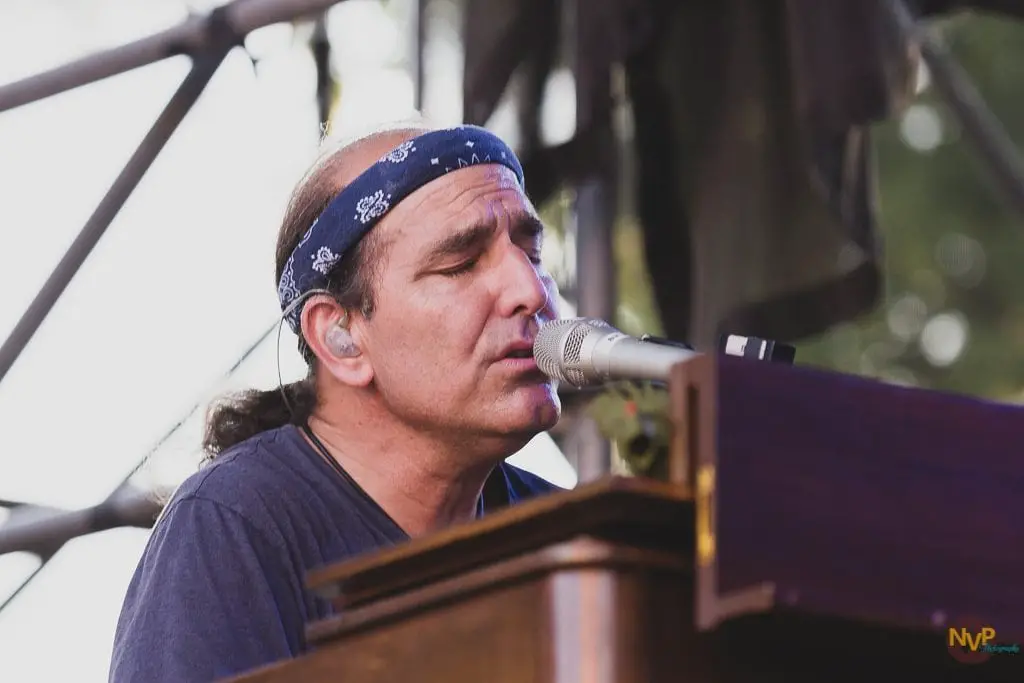 From humble beginnings in 1997 to packing a baseball stadium in 2015, Dark Star Orchestra has more than put in the work to earn such praise. Not only does the band recreate specific setlists from the Dead's more than 2,300-show cannon, but the members are all very well versed in the era each show took place. Now, they do not play note-for-note renditions, but they do alter their improvisational style to portray a mood similar to the original.
"We get a show book (of GD shows) before each tour," Rob Barraco, DSO keyboardist of 11 years, said in a phone interview. "Sometimes it's the '70s, sometimes it's the '80s or '90s, and then I think 'oh no' then we start the show and it just does not matter. We are all locked in and that's when the best improv happens. We play the songs, but it's anyone's guess what happens when we go off."
And that is the spirit of what Jerry Garcia left behind. Any given night, once the words were over and he started his unique flurries of notes, anything could — and did — happen. DSO brings that same mindset across the country upward of 120 times each year, and this Sunday at the Saranac Brewery in Utica, you can see the magic that occurs. On Friday and Saturday, the band is playing Stateside Ampitheater at Jay Peak Resort in Jay. Vt., to lead up to the Saranac show.
A few days later, on July 26, DSO returns to Frontier Field in Rochester, site of the largest non-festival crowd the band has ever performed in front of. Last summer at the minor league baseball stadium, the band hit a grand slam, packing about 10,000 fans and delivering what can only be described as a no-hitter complete with an offensive explosion.
"It's the biggest turnout we've ever had as the headliner," Rob Barraco said. "We loved it, and the energy was palpable. We went and fed off of that, and the crowd gave us back so much love. It was so great that we're going back."
For DSO, the show marked a step up in terms of audience size. Typically a festival and mid-sized theater band, DSO has been inching toward playing larger venues over the last three years. Maybe coincidentally, that's when bassist Skip Vangelas took over for Kevin Rosen, who retired in 2013. Rob Eaton, an original member, plays rhythm guitar; Jeff Mattson plays lead; Dino English and Rob Koritz handle the rhythm section and Lisa Mackey is a backup singer/dancer extraordinaire.
Barraco doesn't hide his roots. He first saw the Dead in 1972, and continued to attend shows as often as possible up until around 1980, not long after graduation from a college in New Paltz. He recalls the Wall of Sound and the band's universally renowned 1977 Spring Tour, where he said he was lucky enough to catch a large portion of the Northeast shows.
It was, however, when he got the chance to play with Phil Lesh in 2000 when his music performing dreams came true. He was a member of the timeless Quintet (featuring Warren Haynes and Jimmy Herring) and also toured with The Dead in 2002-03. He regularly played with Lesh until around 2012, and is very vocal about the lessons he learned from the legendary bassist.
"From the very first note I played with Phil, it was just complete improv," he said. "Phil didn't ask us to play like the Grateful Dead. He wanted us to be who we are, and it was magical every single night. We took the music and we did some crazy shit, man. With The Dead, they decided they wanted to be a bit more traditional, and that took a little adjusting. And Phil used to tell me, 'it's like playing in one band is a Ferrari and the other is a freight train.' My heart will always be with Phil."
In the summer of 2006, Phil and Friends did a co-headlining tour with GRAB (Mike Gordon, Joe Russo, Trey Anastasio and Marco Benevento), and they made a stop at Bethel Woods Performing Arts Center. Anastasio sat in with Phil almost every night, but the Bethel show was special for many reasons, not the least of which was because it took place on the same grounds that hosted the original Woodstock.
"We were playing (with Trey) and then we all started to realize something, that we were playing the same setlist the Dead played at Woodstock," Barraco said with a laugh. "That's Phil — he gave us the setlist, but just didn't mention that we were doing that."
Of all the lessons he took from Lesh, the main one was this: "In DSO, I can never get above myself. None of us do, and that really makes it so great."
Rob Barraco attended Fare Thee Well last summer, and gave a fun anecdote of an encounter he had.
"Trey did a phenomenal job (at GD50.) On the last night, I ran into him backstage and he looked at me and said, 'Do you realize that if it wasn't for these guys we wouldn't have a job?' Phish never would have done what they've done. The Grateful Dead are the architects of the jam band scene. The Allman Brothers Band wouldn't have started the jam band thing we have. And when Trey said that to me, I said, 'no shit, dude,' and that's the truth."
The band recently discussed the state of DSO, and they all agreed they would like to keep this thing going forever. Barraco said the only change, due to band members having children and wanting more family time, is that they'd like to cut the number of shows down to around 100 per year.
"We are all looking forward to this tour," he concluded. "We are giddy for the baseball stadiums and I think we are really going to knock some doors down."