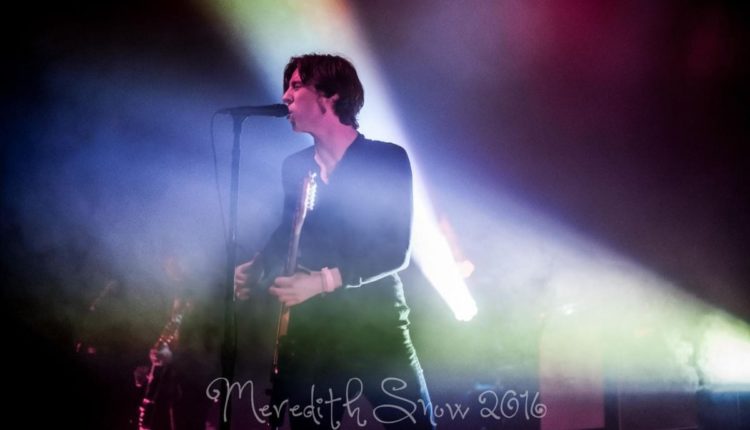 With the recent release of their sophomore album, The Ride, Catfish and the Bottlemen are rising to stardom quite quickly. On June 2, fans eagerly waited up and down the pavement for the Town Ballroom's doors to open, where Catfish and the Bottlemen would be playing for a sold-out crowd.
They have the uncanny ability to make every song feel like an encore. From the first note played to the very last, Catfish and the Bottlemen created a vibe in the Town Ballroom that is unprecedented in the music scene. At their colorful best, they were indie without indie dowdiness. The group's latest singles "Soundcheck" and "7" ignited two of the loudest sing-alongs of the night. The energy and enthusiasm of the band did not falter, as the audience lapped up every moment.
Formed in Llandudno, Wales, almost nine years ago, Catfish and the Bottlemen have been working their way steadily through the ranks. Describing their new album as "stadium rock," it is in their live performances that Catfish and the Bottlemen prove their worth. At times, frontman Van McCann didn't even need to bother singing, stepping away from the microphone and listening to his lyrics — mainly about relationships, booze and hangovers — being chanted back at him. As rock stars, they're unapologetically traditional, and they're breathing new life into the genre. There is a reason why they are currently one of the most in-demand rock bands at the moment.
The Naturalists had been added to the bill only shortly before the doors opened. These guys lit the crowd up, and were a perfect opener. The garage-alt Buffalo natives finally had a moment to shine in front of a sold-out crowd of new fans and continued supporters.
Catfish and the Bottlemen will roll through the Empire State again this fall with an Oct. 18 show at New York City's Terminal 5.
[FinalTilesGallery id='826′]