I love the Grateful Dead.
American Beauty changed my life when I was 14. I have a multi-colored 13-point lightning bolt encompassing a New York Yankees logo tattooed on my left shoulder. I have spent, now, more than half my life chasing "Don't Ease Me In" with any of the countless bands featuring Grateful Dead band members since 2000. Sometimes I joke that I put one of Phil Lesh's kids through college with the amount of money I have spent seeing him.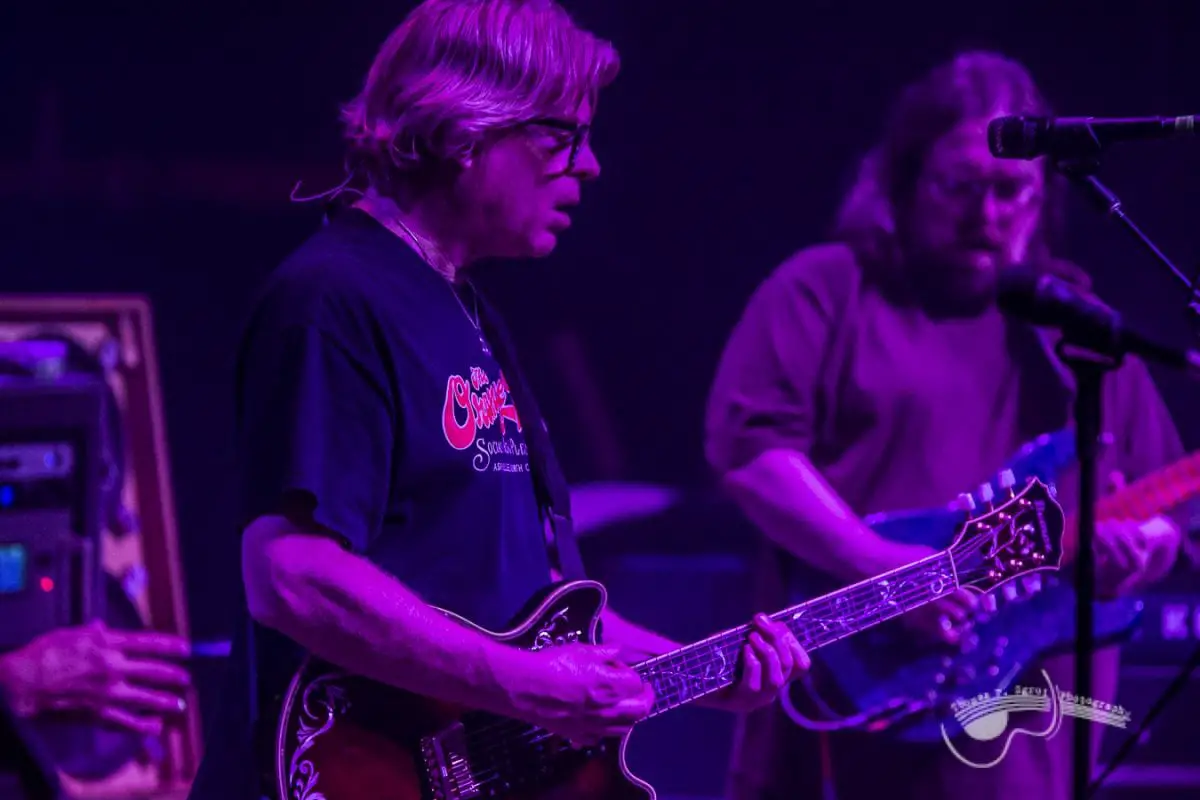 The number of complaints I have with the amount and quality of Dead music I have been lucky enough to catch is the same number of championships the Boston Red Sox won between 1919 and 2003: 0. I've witnessed the living members reunite for a show billed as Deadheads for Obama in 2008; I followed almost the entire 2009 tour; Furthur was one of the best jammy treats of the modern era; lastly, seeing Lesh and Anastasio, by far my two favorite musicians currently on this Earth, perform together nearly 20 times has been beyond elating.
All of this is wonderful, as the spirit of the Grateful Dead has carried on in so many ways — as I've bragged about above — but there's something missing that just about any head in my 2003 high school graduating class will admit: None of us were lucky enough to experience the band with its leader and commander, Jerry Garcia. Sure, some can say they saw the man himself, but being 5 doesn't allow much to the memory of the full band. Garcia, who died in 1995, was such a force and leader of the band, that no one in my age group can really say they have seen the Grateful Dead.
Enter Dark Star Orchestra, a group of highly talented and devoted musicians who have made a nice living out being THE Dead tribute band.
Tribute band. A lot of people might write it off simply because it's not the real thing.
Except in this case, DSO is the best Dead band going. Their sound is spot on. If they're recreating February 22, 1974, they capture the hazy, lazy sound of that era. If it's a mid-1980s show, Dark Star nails down the speedy, more up-tempo sound the Dead had.
Simply put, you cannot get the true sound and essence of the Grateful Dead today anywhere more than a Dark Star Orchestra show.
On November 22, 2009, I was standing at a urinal in Syracuse, N.Y., at a Phish concert. I looked to my right and did a double take.
"No f—— way! Fake Jerry!" I said, getting a completely genuine grin in return. Peeing next to me was John Kadlecik, original DSO lead guitarist who had recently left the band to play with Lesh and Bob Weir in Furthur. The journalist in me immediately came out, as I asked him blunt questions about leaving to go play with Dead members. He was incredibly nice and said something that has stuck with me ever since.
"I have never played with a more dedicated group of musicians than [the DSO] guys," he said, adding that they do not skip even a minute detail in bringing, what appears effortlessly, the highest quality show to everyone in attendance.
I have vivid memories of ringing in 2009 with the band at the Ram's Head in Baltimore. Noodling my way through the crowd, I kept my eyes closed and did not have to pretend any further than that, that I was at a Grateful Dead show. I was 9 when Garcia died, and I oftentimes say that I would give up every single concert experience I have ever had simply to see the Dead with their leader just one time. The phrase, "there's nothing like a Grateful Dead show" might be the most pure musical statement ever made, according to the numerous people I have interviewed on the topic who have seen the band.
Let's not get confused here — I am not telling you that DSO today is the equivalent of the Grateful Dead from 1965-1995.
I'm telling you that, in a Garcia-free world, the members of DSO are keeping alive something that so many people hold so close: The Grateful Dead experience. With my eyes closed, I feel like I am hearing what I missed out on.
It's why I continue to see DSO upward of 10 times per year. Tonight, at the Egg in Albany, Dark Star Orchestra is performing. I get to be anxious at work all day, debating with myself if they're going to possibly play one of my favorite concerts, or if they will concoct their own setlist.
I get to text my friends in anticipation. I get to see friends I don't get to see very often these days.
Tonight, I get the Grateful Dead experience.
Tonight, I love Dark Star Orchestra.