NYS Music goes to Cuba is a multi-part series detailing Cuban music and culture, the impact of Western music on Cuban music and the potential for change given the recent pending normalization of relations between The United States and Cuba.
It's 11:30 p.m. in Central Havana and I'm sitting in Casa de la Musica with my best friend, surrounded by stalking prostitutes and Cuban music videos streaming on the screens behind the stage. I am focused on taking notes of my surroundings for this article, ignoring the hooker who is not giving up on me before my third Cristal beer kicks in and my handwriting becomes completely illegible. I don't usually ignore women when they talk to me at a bar or club, so this is a first. (Plus, we didn't budget for prostitutes.) They can smell our CUCs through our cargo shorts; they're good.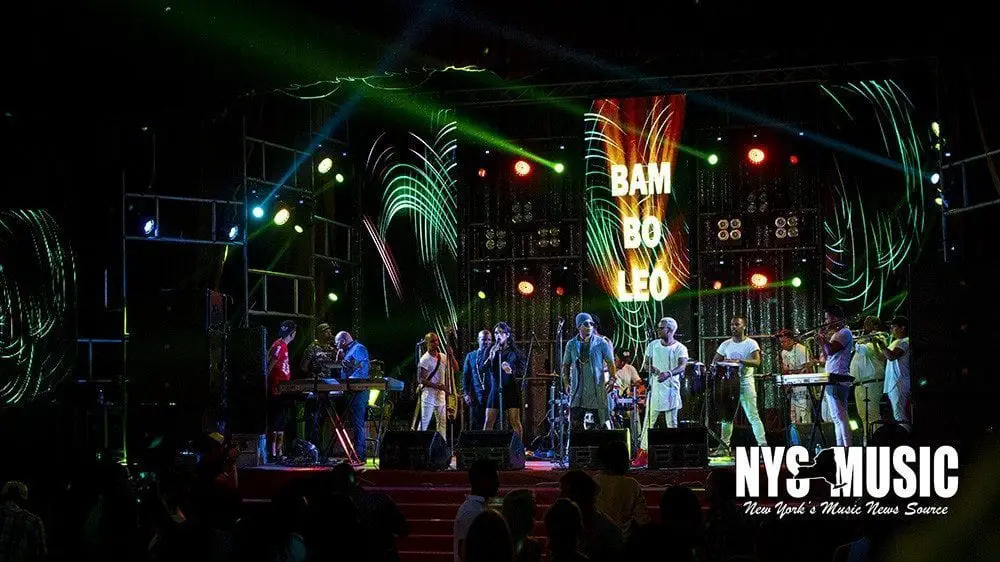 Rewind back to 10 p.m. We arrive to find out the club is closed until 11 p.m., so with an hour to kill, we are encouraged by locals outside the club to walk down the street with them to a small bar, El Coronet, and meet some women who are clearly prostitutes. We aren't taking the bait and bail after we finish our lone drink. Los Van Van is on the television, and ironically, they are playing the other Casa de la Musica in Miramar, where we should have gone, but alas, here we are.
With two shows nightly, Casa de la Musica is open from 5 to 9 p.m. and 11 p.m. to 3 a.m., but 9 to 11 p.m. is the 'how fast can we fleece the early arrivals for the show?' show. We pay a 10 CUC cover, get security wanded and enter to find 10 people in the club. The stage is set for 14 musicians with smoke machines that are continually going off. With two large screens on either side and three tall screens behind the band, this place looks awesome and must scream L.A. club when it's packed. But until midnight, it's somewhat dead, yet it provides an escape from the pimps, grifters and panhandlers waiting outside for easy prey to saunter along. The prostitutes though, they're among us.
It's hard to tell if this is arranged with the venue, just allowed to happen, or a combination of both. But it's the one thing bringing in women to the club, beyond the two girls sitting near us who clearly aren't prostitutes. More on them later.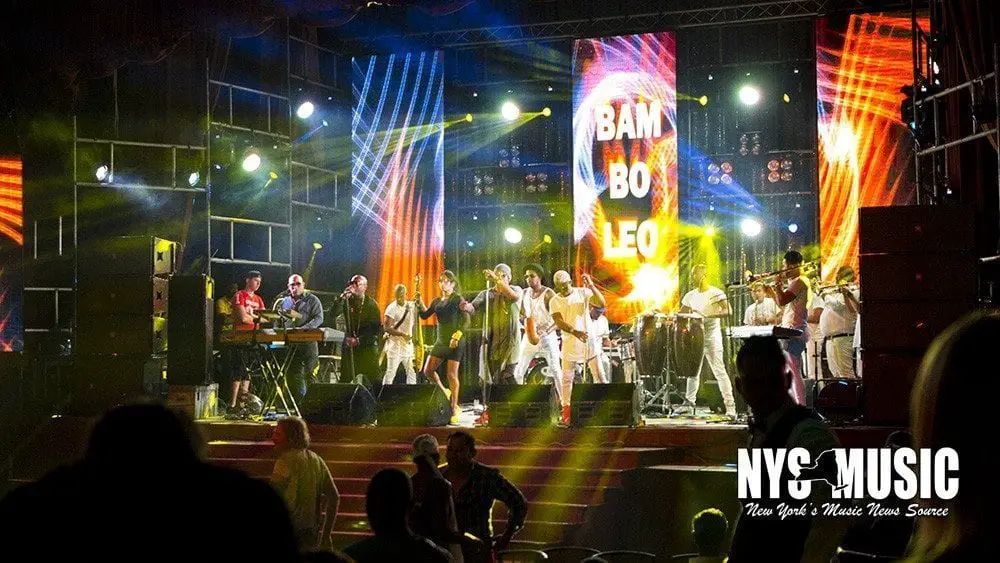 While we wait for the stage show to begin, we ask to speak to El Jefe of the club, a short promoter type whom I explain our presence to as music journalists, and he immediately says photo is OK but no video and we agree. We ask to speak in a more quiet area, and quickly ask my questions. He directs me to a bartender who can speak a good deal of English. Alex, a Vin Diesel type, is fine with an interview and seems slightly flattered.
We ask about the club, which opened in 2002 with a capacity of 1,000 and followed the Miramar venue that opened in 1995 for 300 capacity and caters to a more highfalutin crowd (my term, not his.) There is Salsa every night (tonight is Bamboleo); it is all Cuban music, every night, and packed every Thursday through Saturday. We ask how things may change with more Western influence, and he assures us they already have. There is more pop music, so much so that when Usher was here this past Saturday, everyone knew him. He was recognized, signed autographs and sang four songs unannounced — this island is not as isolated or secluded as you might think.
The club has no advertising, no presales, just day-of show sales only. Attendance depends on the bands ultimately. The stage is 21st century even if outside the building is mid-20th century. While we talk to Alex, we don't notice the crowd filling in the place. The audience is a mix of locals, tourists and prostitutes, perhaps 300 are here by midnight. Locals are sitting around, taking selfies and snaps, while buckets and bottles pepper the tables. Two Cuban guys are warming up Salsa moves near us. It's 12:30 a.m., almost go time.
DJ SARAO takes over from the PA with "Uptown Funk" and the night of music finally begins proper. He's good, but we came for Salsa. There are more than 350 in the club now. It feels dead despite the crowd, compared to the potential for the space. Ever go on spring break and the club is randomly undersold? That is Casa de la Musica tonight.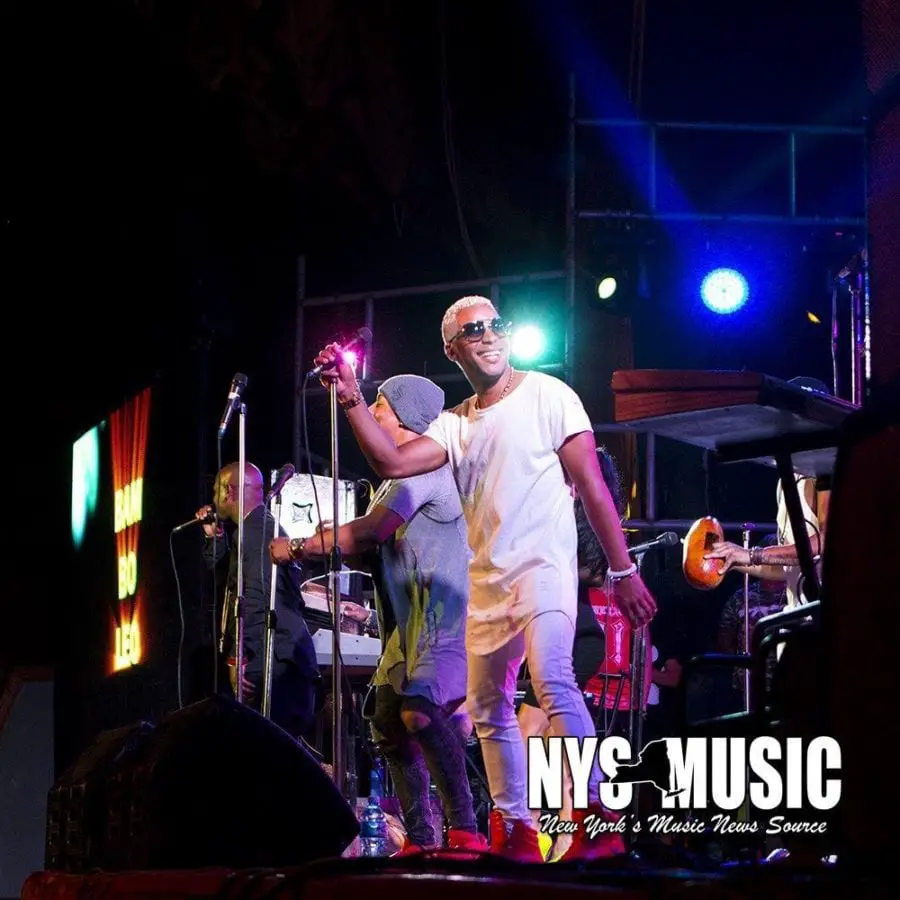 It is now 1:05 a.m. and Bamboleo finally arrives. Horns and drummer on percussion are the signature sounds, and it's good to see Sisqo still getting work. Chris leans over and asks if we are watching a Cuban Turkuaz. I laugh; it's not far off, but the Talking Heads covers are missing. This is a large band, fully in sync, rehearsed but not scripted, and each member has their own flair and presence with the music altogether fucking stellar. The keyboardist looks like Pitbull. It might be Pitbull. He makes a lot of appearances. The performance is quite amazing and highly energetic at all points. The sound doesn't let up and even though I know zero of these songs, I am loving it. If I had someone who wasn't Chris or a prostitute to dance with, I'd be getting down. Antibalas Afrobeat Orchestra prepared me for this, but not this. Turkuaz/Bamboleo tour 2021 is going to crush the Caribbean.
My effort to dance the Salsa is admittedly minimal. I am an observer. Five or six Cristals deep now and I work up the courage to talk to the two girls near us. I say I would have spoken sooner, but with all the prostitutes, I wasn't sure. They understood, thankfully. We chat; they are from the Basque Country in Spain. They are as close to normal as we find tonight.
Toward the end of the show, Chris is denied shooting stage right low. I go to El Jefe. He says OK, walks up with us and says, "Go up." We do, but we are turned away. A bouncer denies us and even El Jefe can't override. El Jefe brings us stage left low. We are fine here, but the angle isn't as good. We still take the shots. The cab driver for our ride was a fan of SARAO and waited inside the club to offer us safe passage to our hostel. The 25 CUC he charges is a rip-off, but a 10-minute drive is all we can ask for given the state of the night. We didn't spend as much in the club as we did on the cab, something we need to work on the next few nights.