Baked Potatoes is a group of reggae, ska-rockers based out of Oneonta, New York. The first time I heard their album I was pleasantly surprised to say the least. A lot of the colors in my musical palette have been the likes of Reel Big Fish, Phish, and Badfish, so it was phenomenal to finally find a more accessible, equally talented group.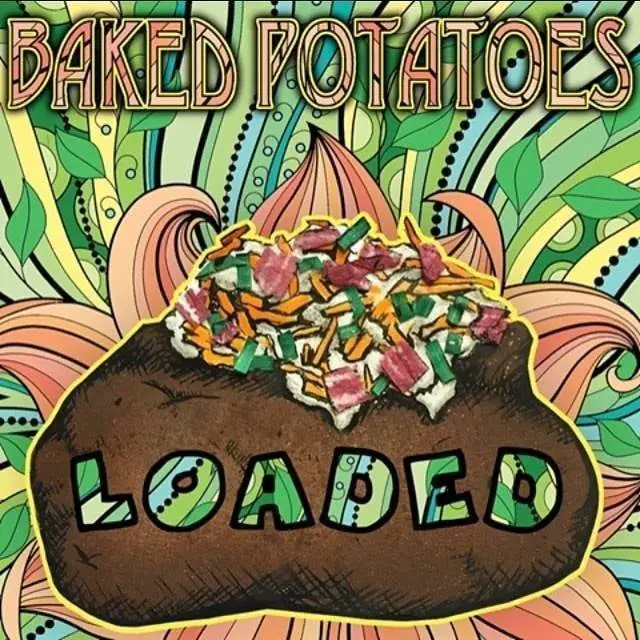 The guys follow opening track "The Builder" with a tune called "Blue Dream," a lovely reggae song that evokes mental images of innocence, relaxation, and contentment. Guitar and drums gently ease listeners into a euphoric mix of horns and hand percussion. With that, the scene is set for the vocals, sung in a style adds to the overall reggae flavoring.
After this, "Don't Close The Door," a song about winning a breakup, provides a nice change in pace to the album and leads into one of my favorite tracks on the album "Homewrecker." Horns, a halftime drum shuffle, a vibey melody. THIS, this is what I need more of in my life. The precision of the guitar parts, the lyrics, and the way the instruments blend make this one of the highest of highlights in my books.
There is no drop in quality throughout the entirety of this album. Sometimes in the middle on album the project's goals can seem to go off the rails a little bit, not here. "No Shirt No Shoes," "Postcard Song," and "Satellite Beach" are a block of 3 songs that I would say stray out of the norm, and become more like an experiment. These songs seem dip their toes in the water of a more poppy sound, a sound I can still relate to nonetheless.
The project ends with "Satellite Beach" and "Unity," two songs that give the album a strong finish. Unity's rock-jazz influenced complexity makes it a strong ending song, and a great way to close out the project.  I hope that others share my excitement in the future of this great band. Seriously, if Baked Potatoes are in your area, try and make it out to a show. Take it from a guy who's seen enough to Ska to know the cream of the crop.
Key Tracks: Homewrecker, Blue Dream, Unity