Nashville's All Them Witches played an hour-long set at The Bug Jar in Rochester that got started with a couple songs off their latest release, Dying Surfer Meets His Maker. Lead vocalist Charles Michael Parks, Jr. played the opening pair on the guitar, giving the band a heady two-guitar assault and leaving the low-end duties mostly to keys player Allan Van Cleave.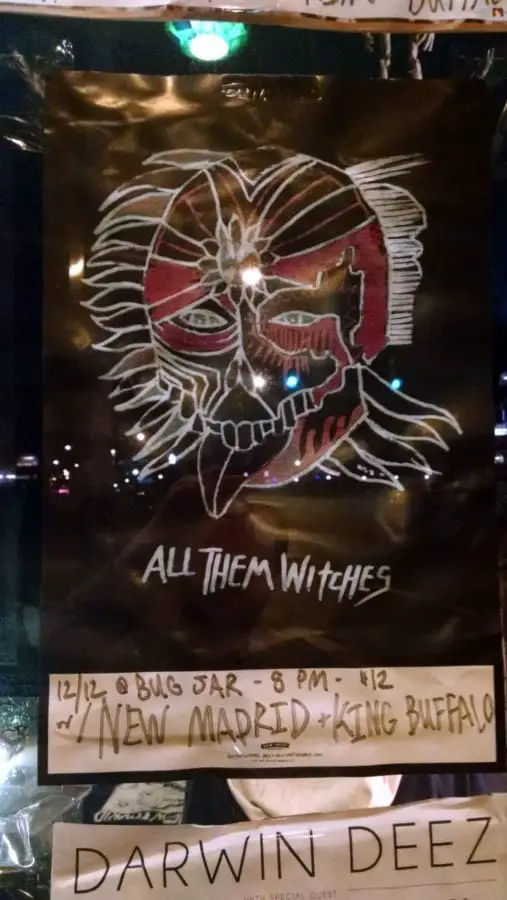 The band's full force though came forth once Parks picked up his bass. His hair-raising blasts to open "The Death of Coyote Woman" powerfully proclaimed the band's intention to beat the audience down to a pulp. Shirtless, dreadlocked, and bearded, drummer Robby Staebler pounded the music onward through its peaks and valleys. With Parks committed to the bass the rest of the set, Ben McLeod's guitar stood stronger and Van Cleave's work on the electric piano shone through more brightly. After a superb slide guitar solo and keys-led jam section, "Death of Coyote Woman" evcntually calmed to a standstill before rising again for a glorious finish. When the dust had settled, the song's companion "The Marriage of Coyote Woman" rose from the ashes. Both songs appear on their 2014 release Lightning at the Door which they sampled from amply throughout the evening. "Marriage" showed off the bands blues leanings, and resulted in another quality improv session.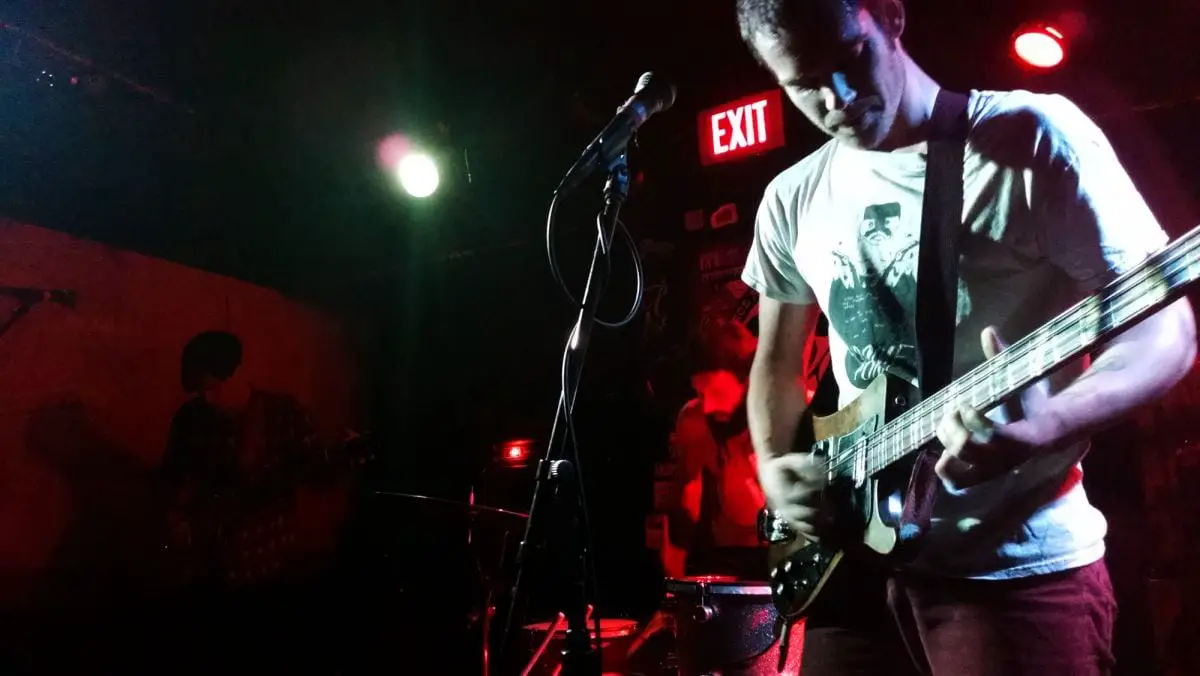 The heavy fuzzed-out "When God Comes Back" was a huge crowd pleaser, and played like the Devil's rendition of "Young Man Blues." Spoken word lyrics over a psychedelic guitar and keys accompaniment had the band channeling the Doors, but again, darker and eviler, on "Blood and Sand / Milk and Endless Waters." The set came to a close with more bluesy rock and slide guitar on "Charles William."
Setlist: Call Me Star, Open Passageways, Death of Coyote Woman, Marriage of Coyote Woman, Mountain, When God Comes Back, Dirt Preachers, Blood and Sand / Milk and Endless Waters, Charles William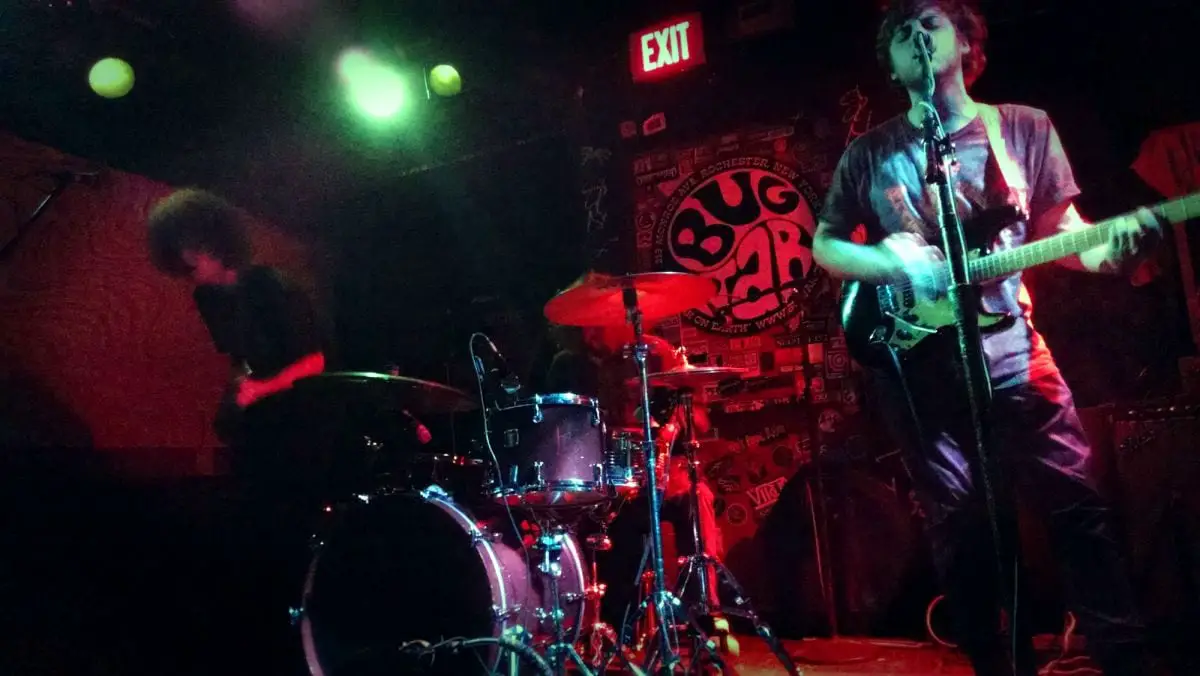 New Madrid, out of Athens, GA, played an opening set of diverse indie-rock songs. Led by vocalist/guitarist Phil McGill, the band made the best use of their time, leaving little dead air and taking almost no time to address the audience. The music spoke plenty though. A mellow laid back rocker hinted at Mac DeMarco, a beautiful down-tempo instrumental was reminiscent of Explosions in the Sky, while an 80s style pop-rock tune saw McGill engaging in a whammy bar solo and exhibiting some freak-out dance moves. The quartet finished with a pair of major key fist-pumpers, the first featuring some inventive vocal looping while the closer played bright and bouncy.
From Athens to Nashville, it was a night of Southern rock of a different sort, on this Saturday night at the Bug Jar in Rochester, NY.