The rock world is sad, shocked, heartbroken, but not entirely surprised by the news that Scott Weiland, former singer of Stone Temple Pilots and Velvet Revolver and most recently frontman for Scott Weiland and the Wildabouts, was found dead on the band's tour bus in Minnesota.
According to the announcement on his Facebook page, Weiland died in his sleep :
Jane's Addiction and Red Hot Chili Peppers guitarist Dave Navarro first tweeted the news around midnight eastern time. Navarro has since deleted  his tweet.
TMZ and radio station KNAC reported that the band was scheduled to play a 9 p.m. gig at the Medina Ballroom in Medina, Minnesota tonight but was canceled when Weiland was found unresponsive on the band's tour bus by his manager.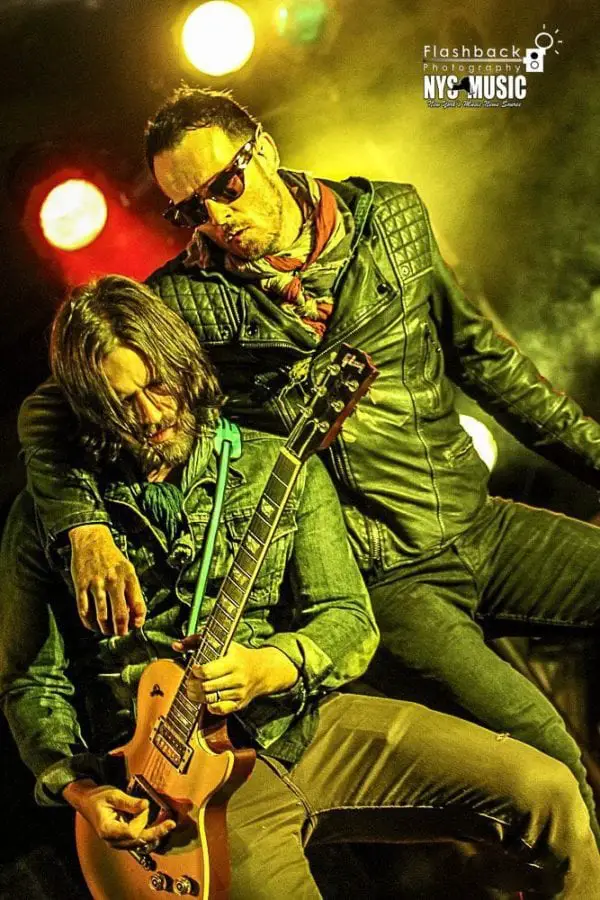 Smoky Mountain News reporter Garret K. Woodward interviewed Weiland two weeks ago in one of the singer's final interviews. He ominously opened his article:
Catch him if you can. For the better part of the last 25 years, Scott Weiland has been a moving target within the music industry. Lightning struck twice for the singer, as a front man for both Stone Temple Pilots and Velvet Revolver, two of the most successful rock acts in the modern era. And yet, with success, comes a price.
Apparently, the ultimate price came tonight. Cause of death has not been confirmed, but Weiland has had a long history of substance abuse problems.
Weiland, whose deep vocals were often compared to those of Pearl Jam's Eddie Vedder, rose to fame as the lead vocalist for the '90s grunge band Stone Temple Pilots. Weiland formed the band with brothers Robert and Dean DeLeo. STP saw much success with Weiland at the helm, including radio hits like "Interstate Love Song," "Big Empty" and "Vasoline." STP's debut album, Core, rose to No. 3 on the Billboard 200 chart and in 1994, their album Purple, reached No. 1.
After a tumultuous departure from Stone Temple Pilots, he went on to front the supergroup Velvet Revolver, which included former Guns N' Roses members Slash and Duff McKagan and former Cult and GnR drummer Matt Sorum. Weiland released two albums with the band.
Weiland had long suffered from substance abuse issues. In 1995 Weiland was sentenced to probation after being arrested for buying crack cocaine. Weiland was also arrested in 2003 and 2007 for D.U.I. Weiland was also known to use heroin as well and checked into a rehabilitation center, but reports say that Weiland left the program early.
The singer was diagnosed with bipolar disorder and was open about it in interviews, to the extent that it made him a better songwriter. He told Smoky Mountain News in an interview that ran on Nov. 18:
I'm bi-polar and I have to take medication for that. Sometimes I fall into stark places, and I think I write better music when I'm in those places. And sometimes I write better music when I'm on a high, not a narcotic high, but an actual high, a bi-polar high.
Weiland is survived by his wife, photographer Jamie Wachtel, whom he married in 2013, and two children: Noah, age 15, and Lucy, age 13. Both children were born to his second wife, model Mary Forsberg, whom he married in 2000. He was first married to Janina Castaneda in 1994. Their marriage ended in divorce in 2000.