The Capital Region hardcore, metal, and punk scene is currently in a state of distress. Over the past few months attendance at shows has been much lower than normal, thereby contributing to some major losses for the promoters and the decision by many bands to skip the once-hotbed region on their touring routes.
On Sept. 13 Dan Asylum and Mike Valente, the owners of Upstate Black N' Blue- Albany's chief booking and promotion agency for hardcore, punk, and metal shows- hosted an open meeting to discuss the state of the scene and to exchange ideas on how to improve attendance. The meeting was held at The Fuze Box on Central Ave. in downtown Albany which has become the primary venue for shows since the closing of the beloved Bogies on Ontario St. last May.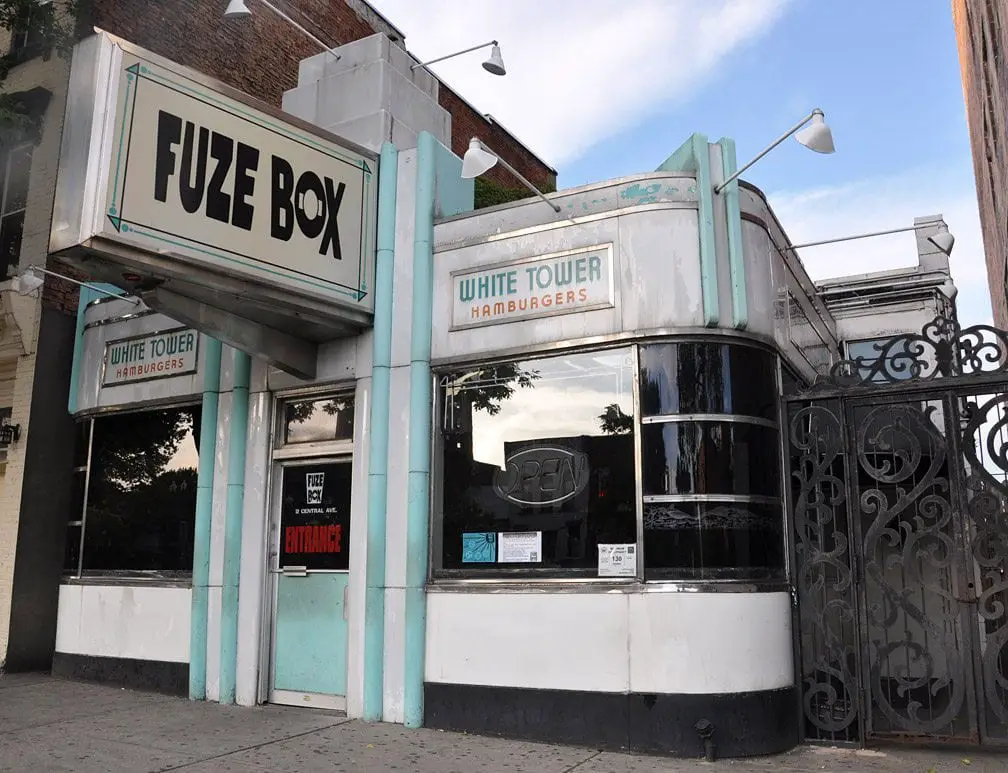 "This year has been really rough," Asylum said to the crowd of 30-40 people. "It seems that after Bogies closed a lot of people were displaced."
The 34-year-old has been booking shows in Albany for ten years which has given him insight to the fluctuations of the scene as well as what's needed to fix it. When he began booking shows the internet wasn't a feasible option for promoting. Instead, the seemingly abandoned method of "flyering," the distribution of mass amounts of paper event flyers outside of venues and around the city, is what fueled the strong attendance.
"Social media isn't the answer to everything. Facebook is letting us down now," he said. According to Asylum, Facebook is making it increasingly difficult for Upstate Black N' Blue to promote their events. Facebook now caps the number of people one can "invite" to an "event" at 1000 regardless of how many "friends" said person has. Therefore, Asylum and Valente are only able to invite roughly one-fifth of their potential customer base to their Facebook event pages.
Asylum said that many people come to him after a show has already happened and tell him that he/she wasn't even aware it was taking place. He and Valente both agree that going back to the old fashioned way of flyering is the solution to this problem.
"If you're in a band, flyer," Valente said. "Fuck Facebook. It's nothing but bullshit."
Valente, who refuses to reveal his actual age, has been involved with booking and promotion since the 80's. He's also a member of the local metallic-hardcore band Brick By Brick. He spoke numerous times at the meeting about the importance of local bands promoting their own shows.
"I'd rather have bands flyering than selling tickets. I think that having bands sell tickets is borderline insulting," he said, referring to a practice many other promoters utilize in which local bands are forced to sell a certain amount of tickets in order to play the show.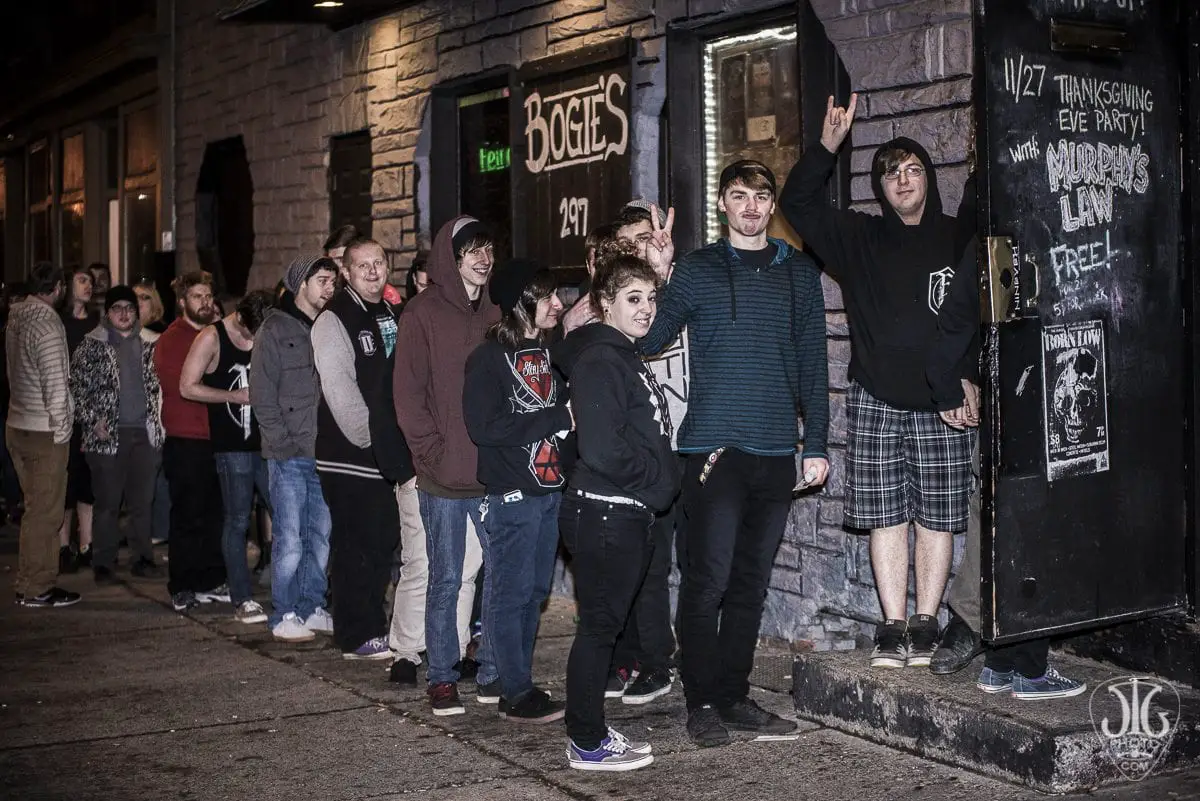 Asylum and Valente embody the true spirit of hardcore and punk music in that neither of them is in this business to make money. Rather, the two of them often lose money on shows. However, this scene is what's given them, and most of the other frequent attendees, a sense of purpose
"I don't mind losing. I expect to lose," Valente said. "I do it 'cause I love the music. It makes it so I can sleep at night."
"Booking shows brought me out of my shell," Asylum said. "I used to be so anti-social that people thought I was mute."
Nevertheless, neither of them can afford to take $1,500 losses on shows that flop because no one comes out. Last month Valente booked the metalcore band Unearth to play Upstate Concert Hall. However, not nearly enough people showed up to cover the costs.
"I do my research. I was looking at how many kids Unearth was drawing on every other date of the tour and it was averaging between 300-400 each night. I thought I'd be able to get 200 kids easy," Valente said. "There were barely 100 people in there."
According to Asylum, metal shows cost roughly double what any hardcore show costs to put on. He said that the average cost for a hardcore show is about $1,000. However, with the recent lack of attendance even the smallest shows can be risky to put on. Therefore, Asylum and Valente have been passing on many offers solely because they don't think they'll be able to draw enough kids.
"We can put it together, but it's up to you guys to decide what you want it to be," Asylum said, addressing the room of intent listeners. He said that if people don't come out then there's going to continue to be less and less shows.
Taylor Blake, a 17-year-old show-goer and a freshman at UAlbany, was encouraging every member of the scene to share events and flyers just as much as Asylum and Valente do.
"It's not fair to put it all on Dan and Mike. It's up to us to promote as well," she said. "We all have thousands and thousands of Facebook friends. We should be sharing all the events that we can in order to reach the people that Dan and Mike can't."
By the end of the meeting, the most agreed-upon ideas were that everyone should be flyering and sharing events on social media, trying their hardest to bring new people into the scene and make them feel welcome, and for there to be more shows consisting of only local bands. Valente, Asylum and the rest of the group were all hopeful that if those techniques were employed, the scene would begin to flourish once again.
"Albany always had the reputation for having a great scene. We need to bring that back and live up to that," Asylum said.
"The scene doesn't need to be saved," Valente said. "Just educated."
This article originally ran in Empire State Noise