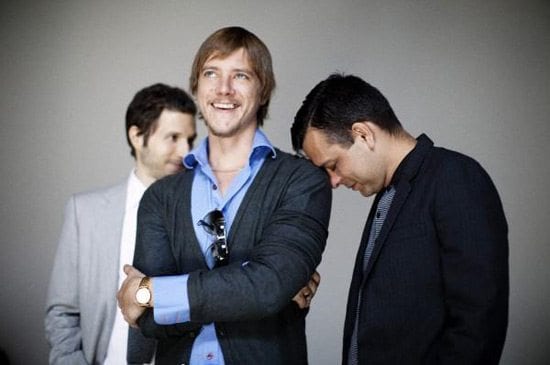 Back with a trimmed lineup on the heels of the critically acclaimed 2014 album El Pintor, Interpol brings the a darker, deeper sound to Upstate Concert Hall. July 29, the penultimate stop on their North American tour.
The indie rockers combine Depeche Mode sound with smooth electronica that is evenly spliced, just proper enough to establish but not kill a mood. Interpol is a consistent upper, the yerba mate to Tame Impala's oolong tea. Steady, not too strong but certainly not too weak.
Home in New York City for a July 21 performance at Brooklyn's Prospect Park, they performed many songs off their debut Turn on the Bright Lights, as well as the recent El Pintor. They recently spent some time in Buffalo during a November 2014 snow storm, stranded on their tour bus for 48 hours. They will find much better weather as they head north to Clifton Park, one night before wrapping up in Montreal and a month long tour in Europe before taking a break. 
Interpol takes the stage at Upstate Concert Hall on July 29, with opener Cosmicide playing at 8pm.