David Gilmour will tour North America in 2016, the first time in a decade.
The Pink Floyd lead guitarist revealed details during an appearance over the weekend alongside wife and lyricist Polly Samson at the Borris House Festival of Writing and Ideas in Ireland.
During the question-and-answer session with Scottish writer Andrew O'Hagan, entitled "Lost for words," Gilmour revealed the name of his new solo album due out in September: Rattle That Lock.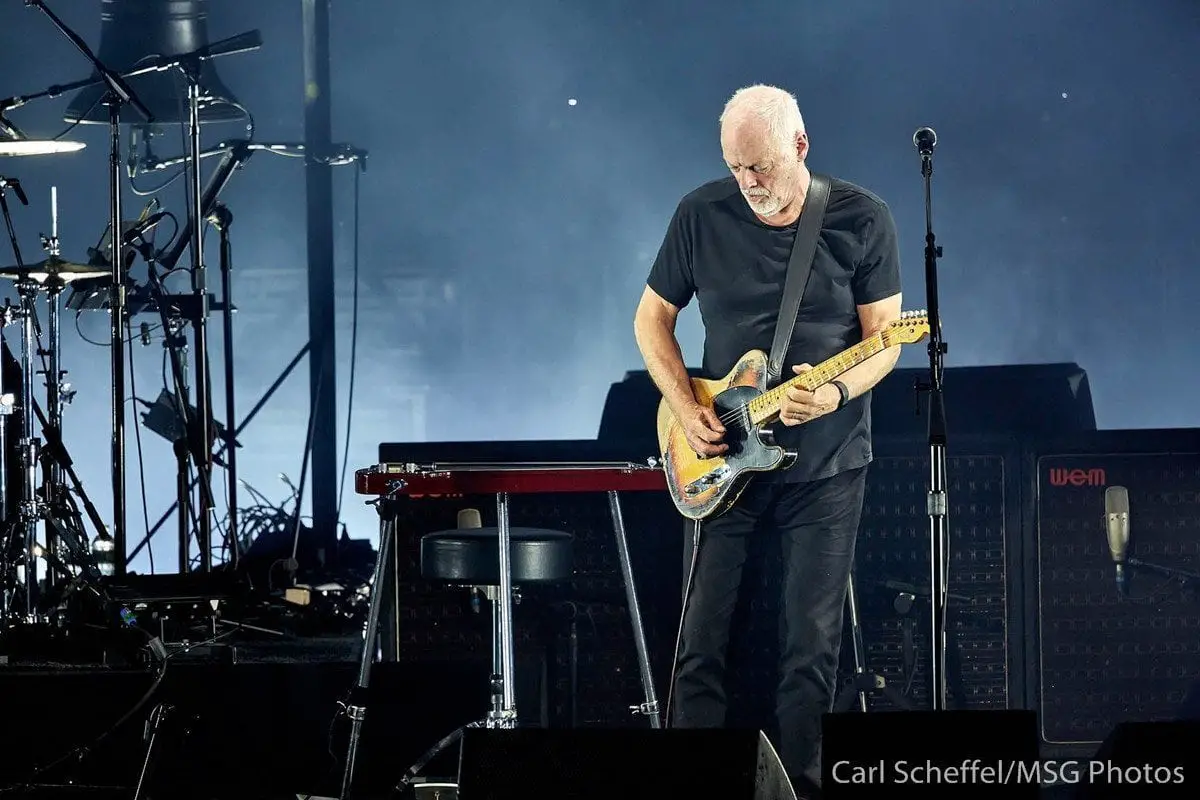 During an autograph session after the discussion, Gilmour told a fan that he has plans to tour North America in 2016, according to the Pink Floyd-themed podcast Brain Damage hosted by Matt Leonard, aka "the Doctor."
Leonard also includes in the podcast a quick preview of two new songs that will be on the album, "Boots on the Ground" and the bluesy "Girl with a Yellow Dress" (around 1:30). The material was played from Gilmour's iPhone, Leonard said in the podcast.
Also during the session, Gilmour and Samson "touched on lyric writing and the nature of creativity, amongst other topics" and "the process of writing lyrics for both On An Island and The Division Bell, Polly expanded on the collaborative nature of her writing for David and Pink Floyd, and how rewarding it has proved to be," according to Gilmour's Facebook page.
Gilmour is set to embark on a sold-out European tour this fall:
Sept. 12 – Pula, Croatia
Sept. 14 – Verona, Italy
Sept. 15 – Florence, Italy
Sept. 17 – Orange, France
Sept. 19 – Oberhausen, Germany
Sept. 23, 24, 25; Oct. 2, 3 – London, UK
Stay tuned for updates on US dates.