Who would've thought. It would take the arrival a Brit with a blood sacrifice to dispel a month-long blanket of gunmetal grey skies, daily rainfall, and dispiriting gloom that settled into Colorado's front range. The thought may seem a bit paradoxical considering England is a country so often associated with bad weather. But he is no ordinary bloke and May 16, 2015, was no ordinary night.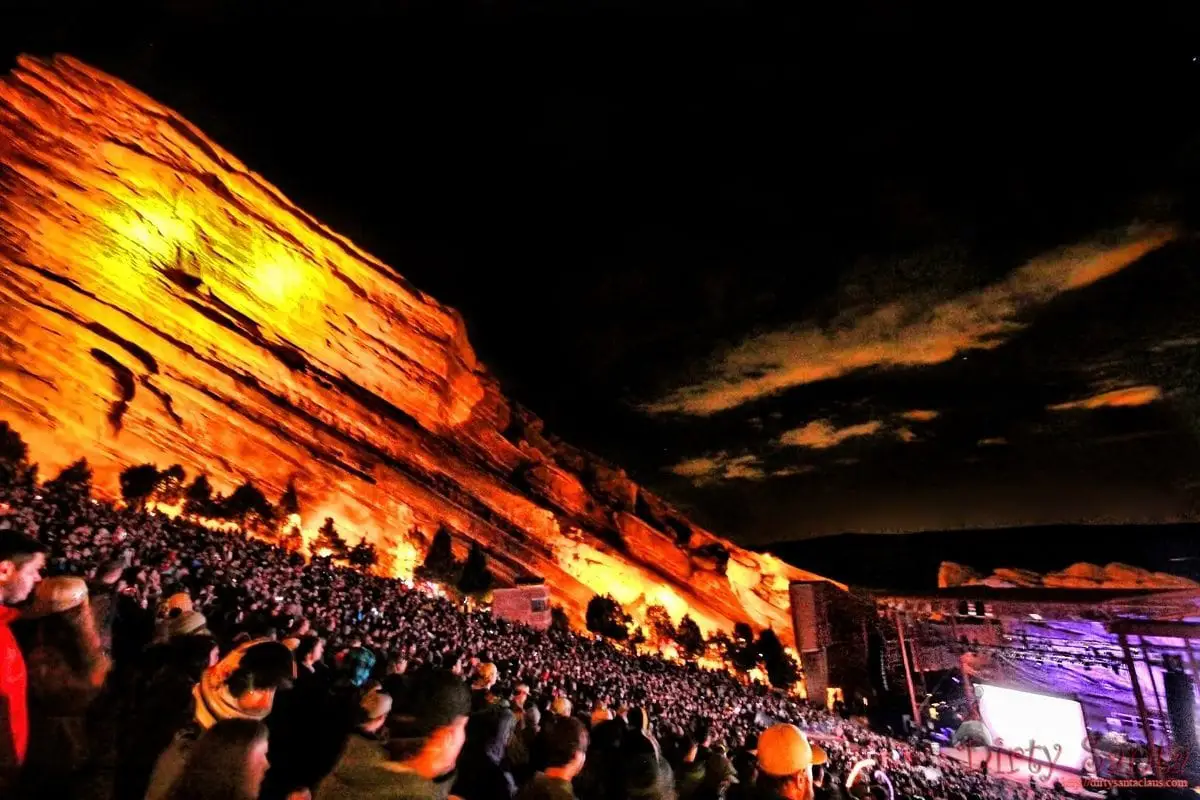 Dave Tipper, the bloke to which I refer, is the pioneer/ wizard of electronic music from London that led the way on for a one night extravaganza at Red Rocks Amphitheatre that included transcendental artists, aerial and fire performers, and a brand new stage sound system.
For the record, the islands that comprise Great Britain only averages 46th in yearly rainfall- well behind the U.S. ranking of 25th in the world. And Tipper reported on Twitter that he felt compelled to leave a drop of his blood on the Red Rocks stage the night before in order "to appease the rain gods." So, it turns out that the unlikely Englishman and his blood sacrifice was just what was needed to part the roiling cloud billows like actor Charlton Heston parted Red Sea.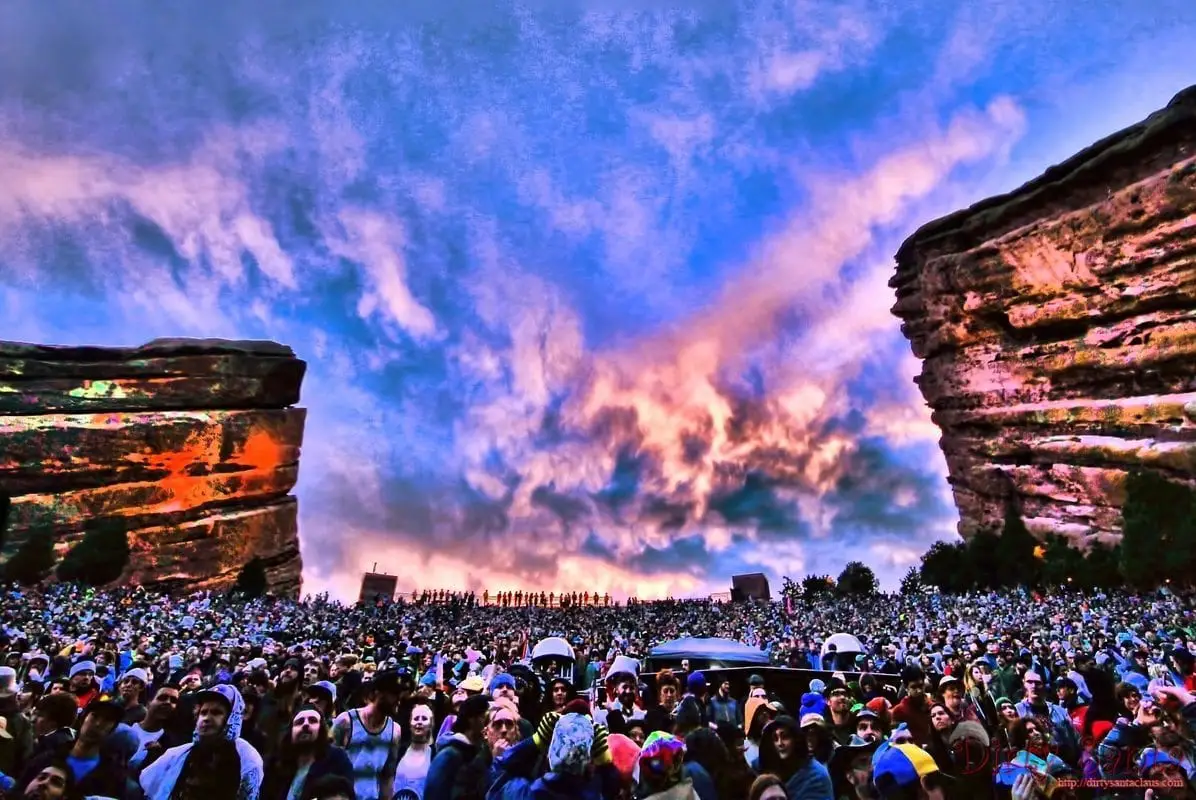 From the outset, Tipper determined to make the evening different from other electronic shows. Departing from more typical stage set-ups, Tipper and fellow Brit producer, Ott did not place themselves center stage. He explained before the show that he felt the night's attention shouldn't be focused on the DJs or their egos. He felt that crowd's focus should solely be directed towards the music and the surrealistic map projection art. Both Tipper and Ott placed themselves on the far ends of the stage and remained unlit throughout the night. There were no lasers or visual projections on the crowd or the stone amphitheater.
It set the tone for a "no-frills" approach to the evening, but the performances weren't short on spectacle. Tipper's first down tempo set was accompanied by a giant center stage screen of fractal map projections created by Jonathan Singer. Acclaimed artists Alex Grey and his wife Allison painted on stage through the first set. For the first time ever, Tipper employed the use of a massive new face-melting sound system called Funktion One. Following his first set, Quixotic, a music/artist collective that combines aerial performance, fire dancing, and live music chewed up the scenery with jaw-dropping athleticism and ethereal melodies. The sold-out crowd lept to life with a DJ set from Ott and Tipper's up tempo set. The big screen visuals pulsed with a flurry of morphing images by Colorado artist, Android Jones.
With a single drop of blood, a collection transcendental art, cutting-edge electronic sound and a sold-out show became a beautiful mix of music, motion, and mountains. Some might even say it was magic.