The Resonance Music and Arts Festival has recently announced its initial 2021 lineup featuring multiple sets from Resonance alumni, including Tipper, Lotus, Lettuce, Papadosio, Umphrey's McGee and many more. The fest will run from September 16-18 at a new location – Marvin's Mountaintop Campground in Masontown, West Virginia.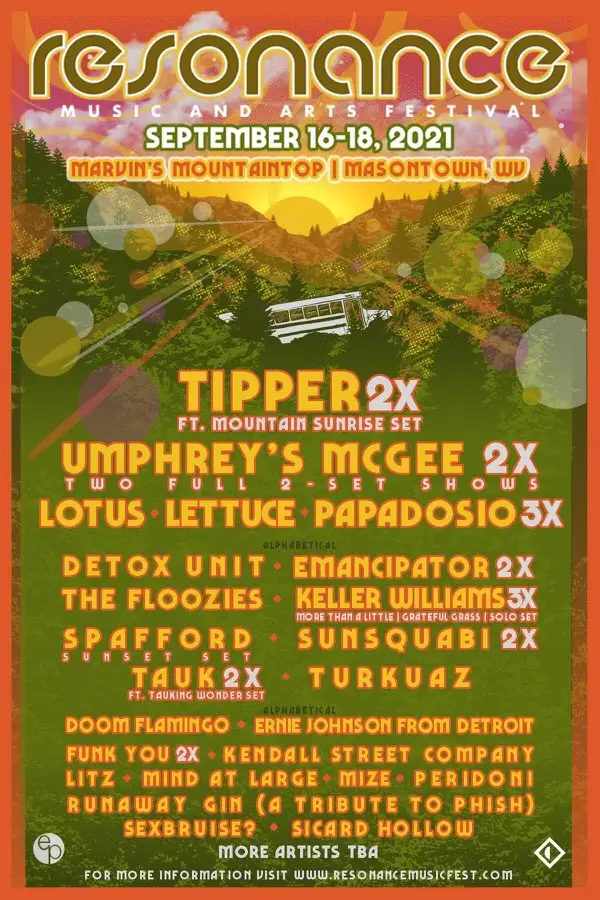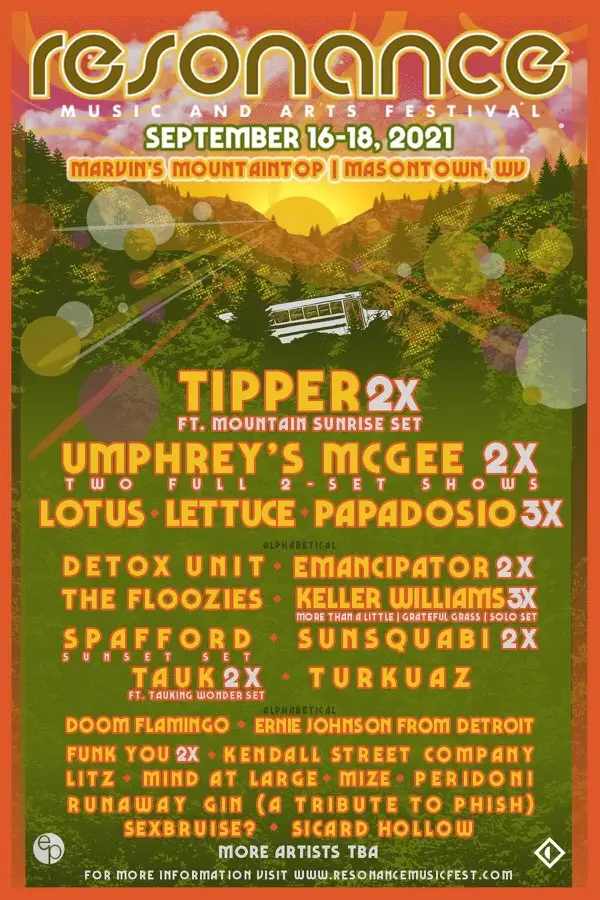 The lineup announcement comes on the heels of a recent change in location for the fest, now taking place at Marvin's Mountaintop. Cooper's Lake in Slippery Rock, PA hosted the festival in 2019, after a five-year run at Legend Valley in Thornville, OH.
We're so happy we have a new home for Resonance at Marvin's Mountaintop. Despite all of the challenges we've encountered, we're looking forward to a fantastic weekend with a ton of incredible artists.

Casey Schneider – Founder of Resonance Fest
Resonance Festival will continue its tradition of special sets from a range of performers, including a mountain sunrise set from Tipper and a sunset set from jam-band Spafford. The special sets continue with "TAUKing Wonder," a Stevie Wonder tribute set and Keller Williams' "Grateful Grass," a "psychedelic bluegrass" set inspired by the Grateful Dead.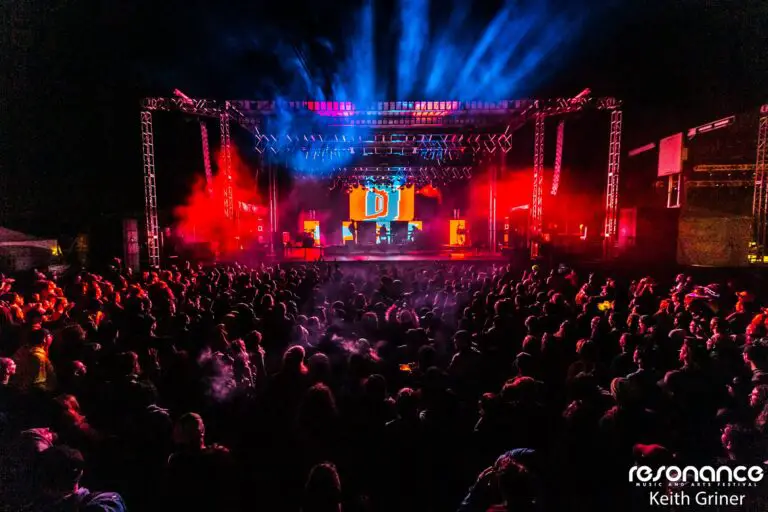 Known for providing a blended lineup ranging from electronic to instrument-driven music with everything in between, Resonance is expected to stay true to form this year. In the past, the Resonance Festival 2021 has featured art tents, light shows, interactive displays, and scenic views.
In the coming weeks, attendees can expect updates on lineup additions, visual artists, activities, and more. Tickets are on sale now through the event website with weekend, RV, car, camping and VIP packages available.