May 6, 1993. I was a high school junior, two weeks out from my 17th birthday. It was a Thursday night and Colonel Bruce Hampton and the Aquarium Rescue Unit were playing a gig in Syracuse at the Pump House, a semi-dive bar in a semi-seedy area of town. I had been introduced to ARU through their association with the first H.O.R.D.E tour the summer prior. I was already a Phish fan at the time, having been to seven shows already.
I missed the H.O.R.D.E. tour, however, so had not seen any of the other bands, but probably owned all of their CDs at the time. Somehow I was alerted to this ARU show in town (pre-Internet I can't even recall how that might have been), and somehow I convinced my parents to let my friend and I go out to a bar on a school night. Just the "bar" part of that equation alone was enough to warrant a solid "no," so not sure how I managed that, but I am forever thankful.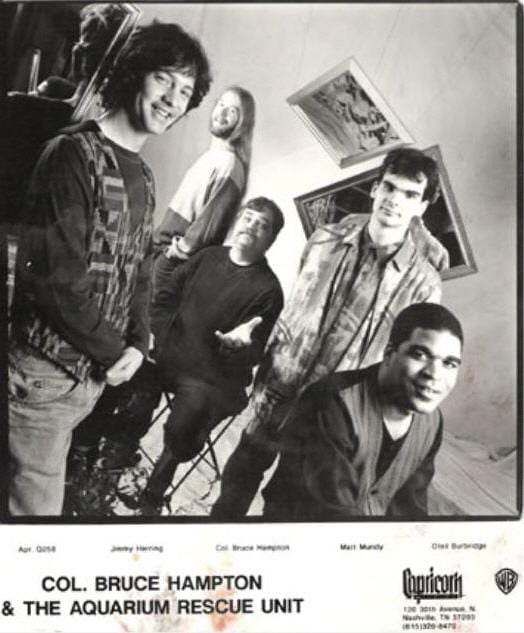 So my friend and I headed down to the Pump House with no idea of what we were getting into, musically or physically. We got there probably earlier than even the listed time, completely unaware how bar shows operate. We had no fake IDs. The bouncer understandably balked. We pleaded with him to let us in, promising we wouldn't try to drink, we just wanted to see the band… which was true. I don't remember it being all that hard, a little convincing and he let us through. We got in the bar, and it was empty. Completely dead. We took a seat at a table and waited. And waited. And waited. And waited for what felt like an eternity, and likely was well over an hour. Finally a band appeared on stage. But it wasn't ARU. It was the (unlisted) opening band. Ugh. We were restless. Lucky for us, the opening band was pretty freaking great. They were a band from Syracuse University named Sons of Papaya. I would end up being one of their biggest fans, seeing them quite often a year later, when I went to school there. But that is a story for another time.
Finally the Aquarium Rescue Unit would take the stage. Jimmy Herring (guitar) Oteil Burbridge (bass) Apt. Q258 (on Earth known as Jeff Sipe (drums)), Matt Mundy (mandolin), and Count Mbutu (percussion), played a short intro jam before their unkempt leader, Col. Bruce Hampton, ambled on and led the band into "Payday," off their then new release, Mirrors of Embarrassment. At this time there was still just about 20 in attendance, four of which were the opening band and two of which were my friend and I.
Listening back to the show now, I can't even imagine what the younger me was thinking. It still sounds fresh and mind-blowing different today. They were an all-star band in reverse. We all now know their names, and know them to be some of the best at their respective instruments, but at the time they were just a young rag-tag bunch being led around by this eccentric uncle-type. It was most certainly a mind and taste-expanding experience for me. Their unique blend of bluegrass, blues, lounge, rock, jazz and everything in between filtered through the bizzaro lens of Hampton's vision was enough to send even the most educated music fan's head spinning.
The Colonel wasted no time getting into his antics. "Jimmy Herring, born right here in Syracuse, returning for the 2nd time to his hometown!" (Every stop on tour was his hometown…) My friend and I, none the wiser, ate it right up. Amazing! He's from here?! "Oteil, from Egypt!" (Again, not true…) He does look kind of mysterious… "Apt. Q258!" OK, that's just weird. (After the show they handed out signed promo posters promoting the new album, and Jeff Sipe's signature was a drawing of a house with Q258 written on the door.)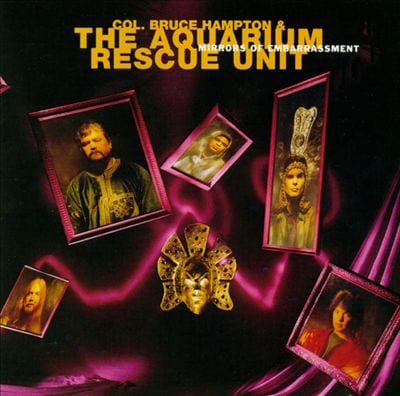 Toward the end of the set, Hampton beckoned for Bela Fleck. Out walked the dorkiest looking musician I had ever seen, playing an electric banjo, what the?! Sadly I had no idea who he was, and as such, had no clue how great he could make the banjo sound. Meanwhile, we couldn't quite hear what his name was and my friend continually joked how great it was that we saw Roberta Flack. I don't even remember when it was I realized that I had seen Bela Fleck then.
Over a year later, my tape trading buddy (that was such a thing back then) re-introduced me to him when he sent me a recording of the Flecktones (which I would eventually wear thin) and was forever hooked. But at the here and now of this particular story, I was still completely clueless. Through the beauty of the internet I can now confirm that the Flecktones had a show in Syracuse that same night as well. If only I knew. Fleck would join them from Trondossa through the end of the set. On memory alone, I would say my impressions were that he was surprisingly good considering he was, I had assumed, a local musician. But listening back now, I was a fool to think that he was anything short of spectacular, shining on a solo in "Too Many Guitars" and completely owning ARU's tribute to Sun Ra's "Space is the Place" in particular.
The band would come back for a rather lengthy encore, as the "Aquarium Flecktones Unit" with Fleck and Futureman joining the band. Futureman would play the real drums as opposed to his usual Drumitar. But I was none the wiser.  Hampton said it best, "that's one hell of a drum section there" with Futureman, Apt. Q258 and Mbutu all together. He also called out Victor Wooten before the night closing "Jack the Rabbit," though he was just hanging out on the side of the stage, not playing, unfortunately. 
https://www.youtube.com/watch?v=bId4TxH5Q2U
This was one of those out-of-the-way random-weekday playing-in-front-of-no-one special shows. And I was there. But in this case, I was the "unsuspecting crowd"; unknowing and under-appreciating of just how unusual it was. Ending the night "past curfew" according to the stage announcement, leaves me wondering again exactly how I pulled this trick off on a school night and underage, not even a year of driving under my belt.
After the show I headed for the bathroom. Who was that at the urinal next to me? None other than Jimmy Herring. He washed up and headed out. He left the water running and I went to wash my hands. Yow! Just like his guitar playing, the water was scorching hot. My soft unworked 16-year-old skin was nearly burned. In addition to his wizardry on guitar, the fact that he could wash his hands so casually under boiling hot water had me shaking my head. Was he of this earth? No, he was from Zambi, just like the rest of them.
The show was like nothing I had seen. The Aquarium Rescue Unit put on one hell of a unique live performance, unmatched in its combination of musicianship, utter disregard for convention, and creation of its own alternate universe, without the use of over the top theatrics… pretty much on attitude alone. This original lineup would soon after dissolve, first losing Mundy and later Hampton. The band would never be the same. But with their impending reunion, the magic may be reignited.
I gave the one taper there my information in hopes of hearing that amazing music again someday. I never heard back from him, or got the tapes, but thanks once again to this internet thing, I can listen at the touch of a button now. The recording is very high quality, and as stated the music is quite incredible. I definitely recommend giving this one a listen. Take a trip to Zambi-land.
Setlist: Intro> Payday, Compared To What, Time Flack, Dead Presidents. Same Old Thing. Basically Frightened, Lost My Mule In Texas, No Egos Underwater. No Reason To Complain, Time Is Free, Yield Not To Temptation, New River Train, Trondossa*, Too Many Guitars*, Two Truckloads*, Zambi*> Space Is The Place* > Drums > Rocket #9/Space Is The Place*, Workin' On A Building*
Encore: Swing**, I'll Go Crazy**, Fixin' To Die**, Shoeless Joe**, Jack The Rabbit**
* with Bela Fleck, ** with Future Man