Col. Bruce Hampton (born Gustav Valentine Berglund III) collapsed onstage at a celebration of his 70th birthday at the Fox Theatre in Atlanta May 1. The Atlanta Journal-Constitution reported his death hours after Hampton was rushed to the hospital by ambulance.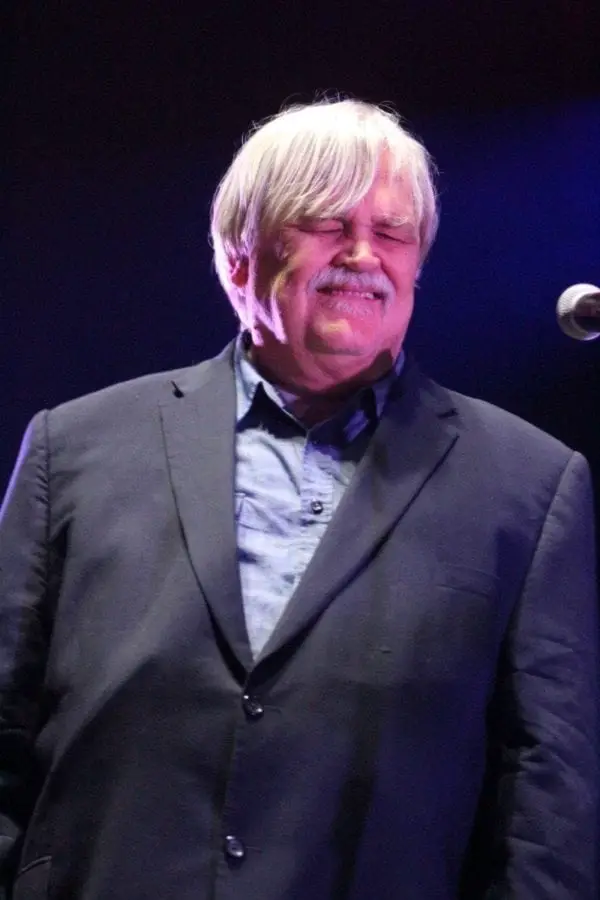 Hampton turned 70 on April 30 and was taking part in an all-star salute to him at Atlanta's Fox Theatre on May 1. He collapsed during an encore performance of "Turn on Your Love Light." Hampton sang while encouraging 14 year-old guitarist Brandon Niederauer to take a solo. It was during this solo that Hampton collapsed onto an amplifier. Many witnesses to the scene thought it was a ruse. Those thoughts changed to concern as he was rushed off the stage to a waiting ambulance.
The Colonel's guest list for the four hour long show exhibited the true multi-generational impact he had on the Atlanta music scene. Joining him onstage for the tribute event were: Warren Haynes, Phish's Jon Fishman, Drivin' n Cryin's Kevn Kinney, R.E.M.'s Peter Buck, John Bell, Dave Schools, Duane Trucks and Jimmy Herring of Widespread Panic, Blues Traveler's John Popper, Derek Trucks, Susan Tedeschi, Oliver Wood, Karl Denson, Chuck Leavell, Billy Bob Thornton and major league pitcher Jake Peavy.
Born in Knoxville, TN in 1947, Hampton founded the avant-jazz Hampton Grease Band in Atlanta, recording the 1971 album Music to Eat for Columbia Records. This album garnered the title, "Second worst selling record in Columbia history" upon its release, but in a retrospective review of the reissue, The Vinyl District describes the album as:
The fertile zone where the Mothers of Invention and Captain Beefheart's Magic Band intersected with the outbound psychedelia of The Grateful Dead and the sturdy blues-rock of The Allman Brothers, as a huge dollop of surrealist humor was slathered over the entire mess. Simply put, Music to Eat is an amazing document.
Hampton went on to form what would become his most well known band, the Aquarium Rescue Unit, featuring Oteil Burbridge, Jimmy Herring, Rev. Jeff Mosier, Matt Mundy and Jeff Sipe, all prominent members of the early jam community. From there, he joined forces with Bell, Popper, Eric Schenkman of the Spin Doctors and all four members of Phish to put together the H.O.R.D.E. Tour in 1992. Inspired by Perry Farrell's alternative traveling festival Lollapalooza, H.O.R.D.E. outlasted Lollapalooza and in its wake, inspired the second wave of improvisational jambands.
Aside from his musical hi-jinks, Col. Bruce Hampton also had a role alongside Billy Bob Thornton in the 1996 movie Sling Blade, was the subject of the 2012 documentary Basically Frightened: The Musical Madness of Col. Bruce Hampton, Ret. and also appeared in the 2014 Run the Jewels video for "Blockbuster Night, Pt. 1." He also starred in Mike Gordon of Phish's first feature length film Outside Out in 2001 as a guitar "out"-structor and as the voice of Space Ghost's mentor, a potted shrub, in a 1998 episode of Space Ghost Coast to Coast entitled "Warren."
Hampton lived his life outside the lines, influencing generations of musicians. He went out exactly the way he should have, performing an encore of "Turn on Your Love Light" among several generations of those he influenced, passing the torch to a young guitarist who will always have Hampton in his life.