Throughout this week, I'll be seeing one show a night in the Albany area, aiming for seven shows in seven days. Here is Night one of a marathon week of music.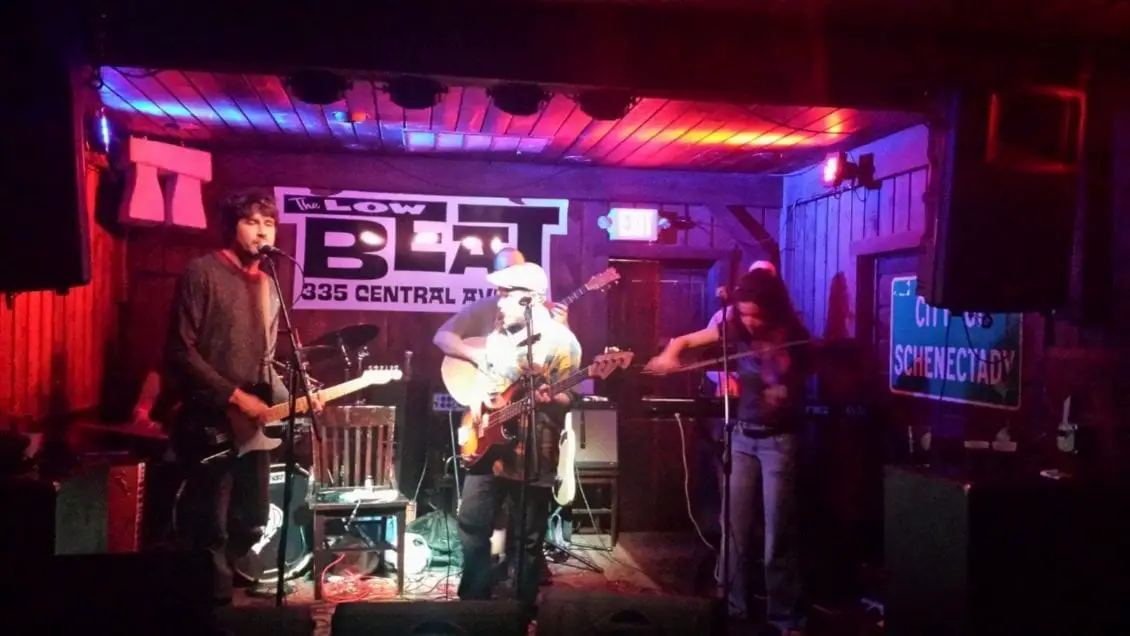 Starting the night at The Low Beat was Dylan Jane, a singer/songwriter with Liz Phair lyrics and a slightly raspy voice. She brought up a mandolin and fiddle player for her last three songs which were the strongest of the night – the mix of string instruments and Dylan's voice are a natural combination. Looking forward to seeing her down the road.
Cobblestone, a folk/Americana band with a touch of Lumineers worked in, picked up the energy with a dialed back version of Bob Dylan and Old Crowe Medicine Show's "Wagon Wheel" and a great cover of "Uptown Funk."
Black Mountain Symphony, a six-piece folk group with a strong jam edge were consistent and had crazy energy in a Railroad Earth style. The songs built up in tempo with a Appalachian/Hackensaw Boys vibe, including a very danceable version of "Rhiannon" and a big closer with the original "We the People," off their recently released album. All together, a lively start to a week of music.