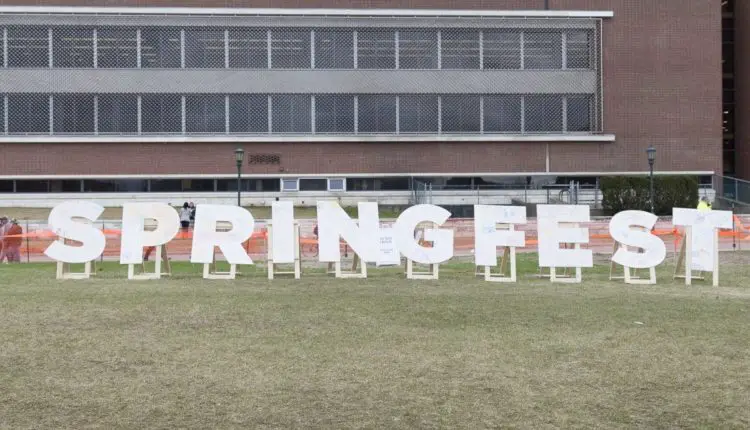 The University of Vermont hosted its annual Springfest event and invited The Disco Biscuits to jam out this year. Hardcore fans and newcomers were plentiful for this late afternoon set and the band did not disappoint.
Diving right into a daytime "Strobelights and Martinis," the band was already in sync and you could tell we were in for a treat. "Strobelights" morphed into "Air Song" which slowed things up a bit before segueing into fan favorite "Spacebirdmatingcall".
The band was having a ton of fun at this point, and so was the college crowd, many who had never seen The Disco Biscuits before. An intense sandwich of "Digital Buddha" into an inverted "Little Betty Boop" back into "Digital Buddha" was certainly the high point of the afternoon. The "Digital Buddha" featured some great interplay between guitarist Jon 'The Barber' Gutwillig and keyboardist Aron Magner.
The set ended with a nice rendition of "Little Lai". They returned for an encore of "Little Shimmy" in a Conga Line which had the crowd dancing to its sweet rhythm and melodies, leaving many wishing they had tickets to the sold out show later that evening at Higher Ground.
*Editor's Note: Keep an eye out for Dave's coverage of the sold out Higher Ground show later this week
The Disco Biscuits – UVM Springfest, Burlington, VT. 4-25-15
Set One: Strobelights & Martinis-> Air Song-> Spacebirdmatingcall-> Digital Buddah-> Little Betty Boop (inverted)-> Digital Buddah-> Little Lai
Encore: Little Shimmy in a Conga Line
[FinalTilesGallery id='164′]