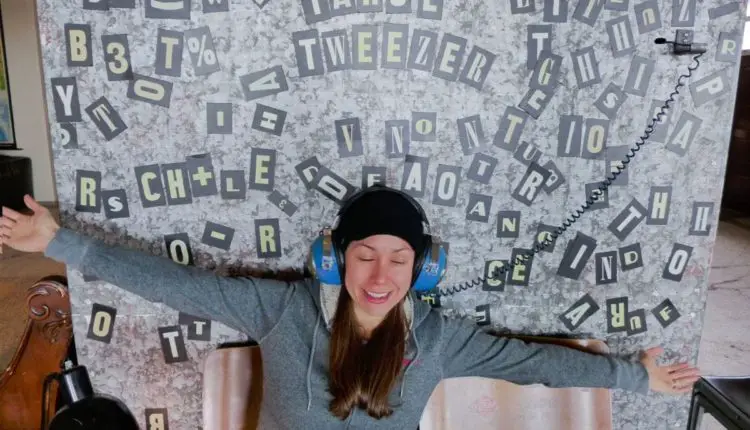 Pianist Holly Bowling, known for her transcription and performance of Phish's "Tahoe Tweezer" announced today the recording of an album of Phish originals, "Distillation of a Dream."
Melding her classical piano chops with a dedicated love of the music of Phish, "Distillation of a Dream" originates from Bowling's obsession with Phish's rendition of "Tweezer" from their 7/31/13 Lake Tahoe show. Bowling transcribed this 37-minute improvisational masterpiece note-for-note and arranged it for solo piano. The process, both painstaking and fulfilling, inspired Bowling to transform other Phish songs and well-known live jams into solo piano interpretations as well.
The dual experiences of studying classical piano since age five and attending close to 300 Phish shows have allowed Holly to unite elements from two divergent musical worlds and synthesize them into a creation all its own. Having transformed several notable Phish jams into solo piano works, Bowling has been fastidious in her commitment to note-for-note renderings of unique live performances of Phish's music.
When asked the goal of her recorded album, Bowling stated, "I think it would be really amazing if 'Distillation of a Dream' influenced people who listen to Phish to expand their musical tastes into some of the solo piano music out there…and on the other side, for people who listen to classical music and would never dream of going to a Phish show to hear the band's music in a different setting and maybe fall in love with the incredible music and compositions that this band has created."
"Distillation of a Dream" includes two discs, the first highlighting Phish's intricate songwriting, and the second a tribute to the spontaneous improvisation Phish creates during their live performances.  The second disc, consisting entirely of "jam transcriptions", contains three piano reinterpretations of standout live performances, including the "Tahoe Tweezer."  All tracks will be released as a double album on CD and the "Tahoe Tweezer" will also be released on 180 gram vinyl. A portion of the proceeds from sales of "Distillation of a Dream" will benefit The Mockingbird Foundation.
The album is available for pre-order exclusively through 
PledgeMusic.com
.  
Every order includes an Access Pass, which provides videos of the transcription and arranging process, footage from the studio, updates on the album's progress and a sneak peek at Bowling's latest jam transcription. Pre-order for the album is available at 
www.pledgemusic.com/projects/distillationofadream
Disc One (55 minutes)
Wingsuit
The Squirming Coil
Fly Famous Mockingbird
The Inlaw Josie Wales
My Friend My Friend
Talk
Sleep
The Horse
Silent in the Morning
Waste
Harry Hood
A Song I Heard the Ocean Sing
Disc Two (67 minutes)
Tahoe Tweezer
Mystery track – jam transcription TBA
Chicago Wedge