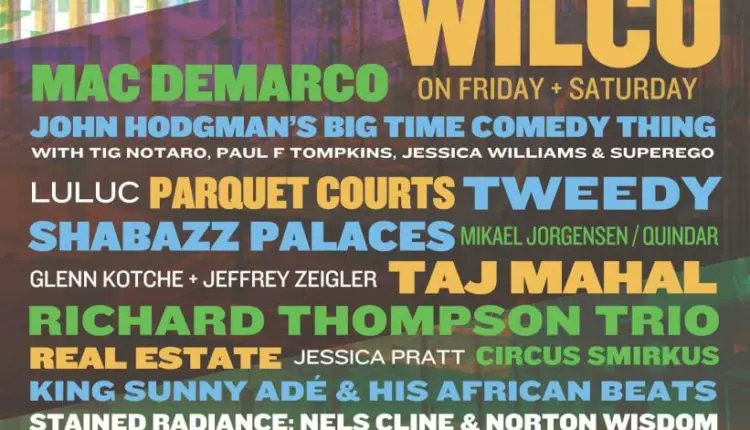 Festy News: Wilco's Solid Sound lineup includes eclectic mix
Alternative jam band Wilco announced the lineup for Solid Sound – the band's annual music and arts festival held at MASS MoCA.
Wilco will headline Friday and Saturday. Also at the festival will be comedian John Hodgman, who has performed at the last few Solid Sound festivals, and he'll bring with him comedians Tig Notaro, Paul F. Tomkins, Jessica Williams and Superego, an absurdest comedy podcast hosted by Jeremy Carter and Matt Gourley.
Other performers include Wilco frontman Jeff Tweedy's side project called Tweedy, Mac DeMarco, Luluc, Parquet Courts, Taj Mahal, Richard Thompson Trio, Shabazz Palaces, the Felice Brothers, Cibo Matto, and King Sunny Ade and his African Beats, among others.
Wilco has set up a Spotify playlist so attendees can get familiar with the music before going to the festival.
MASS MoCA is in North Adams, Massachusetts, right over the New York border. The festival is set for Jun 26-28, and tickets are on sale now.