Long awaited sequels have a bad reputation. Especially movies like Wall Street: Money Never Sleeps, Indiana Jones And The Kingdom Of Crystal Skull, and Best Man Holiday are examples of sequels that never should have been made. The Farrelly Brothers broke the terrible long awaited sequel trend with the release of Dumb And Dumber To which hit theaters on November 14.  So how do you make a faithful sequel all these years later?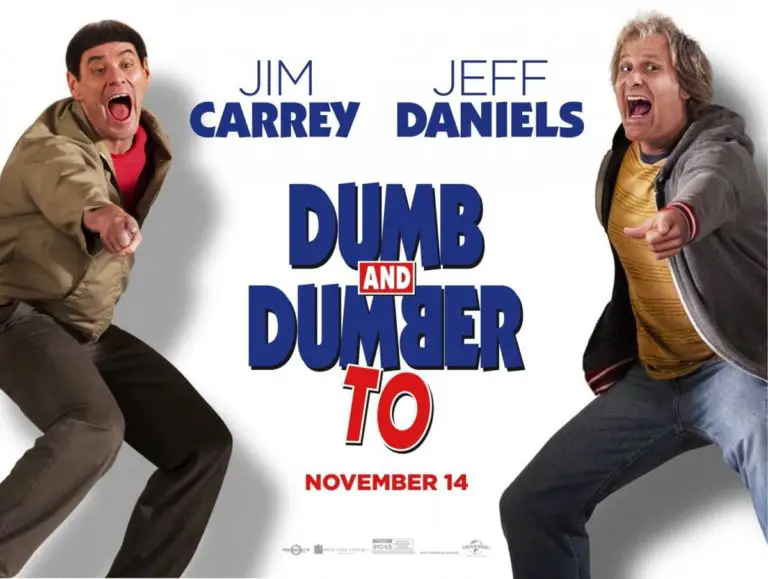 Dumb And Dumber To doesn't exceed its 20 year predecessor by any means, but it follows a similar formula like the original with a well written script, intriguing story, and Jeff Daniels and Jim Carrey reprising their roles of the goofy but lovable Harry Dunne and Lloyd Christmas that could never be portrayed by anyone else. Their demeanor, their silliness, their chemistry, and their jokes aren't something that any actor can wake up one day and get into character. (Which is why 2003's dreadful prequel Dumb And Dumberer: When Harry Met Lloyd was doomed from the start) Bottom line, this is a solid sequel. Plenty of laughs, silly slapstick jokes, some familiar faces to appreciate, and a whole lot of dumb.
It's mindboggling that both Jeff Daniels and Jim Carrey could pull these roles off again, especially 20 years later.   To be fair Jim Carrey hasn't stopped appearing in comedies, however Jeff Daniels is known as a serious actor, not to mention has kept a low profile the past decade, which makes you appreciate this movie even more.
The Farrelly Brothers nailed it with their directorial work in this movie, and penned a great story and script. In this movie, we find Lloyd and Harry on a another road trip, this time, they're out to find Harry's daughter that he never met, because he's in need of a kidney, and again, Harry and Lloyd find themselves in the way of another criminal plot in their journey. So it has the same formula that original movie had that made it work, yet it doesn't try to copy or duplicate the first movie.
You can't go into this movie expecting it to be better than the first, because you are just going to be disappointed. But if you're a fan of true slapstick comedy, have love for the characters Harry and Lloyd, and appreciate a good story, then you and all your friends will love this movie. And be sure to figure out which character Bill Murray is before the closing credits roll.