On the heels of a public announcement that Hinder signed with The End Records on November 4, it should also be noted that Nolan Neal will be the new singer of the band.  Nolan Neal, owner of 16th Edge Studios located on the famous "Music Row" in Nashville has been filling in with the band for the past year, but no official statement of his role in the band had been announced until this week.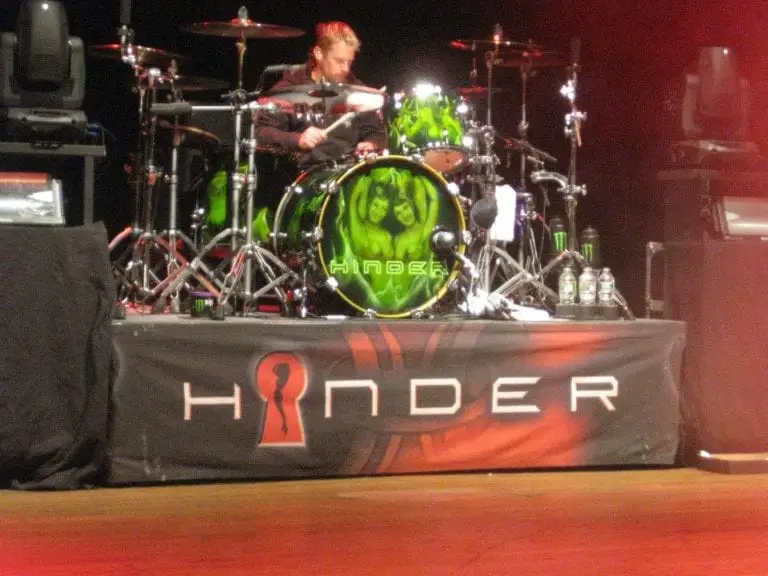 Speculations of Neal replacing founding member and vocalist Austin Winkler after Winkler entered rehab in 2013 have been ongoing, including an unofficial update to the band's Wikipedia page.  The band and Neal never made an official announcement on the transition, until the announcement of the new single "Hit the Ground" scheduled for November 24 and a new album with Nolan Neal on vocals planned for 2015.
With Hinder's debut release Extreme Behavior in 2005, Hinder sold over three-million copies in the US and their #1 single, "Lips of an Angel" launched the band into the hearts of rock and roll fans everywhere.  The band has had continued success throughout the decade with Winkler including their latest release Welcome to the Freakshow that went to #3 on the Hard Rock charts.
Hinder also brought on veteran manager, Mark Adelman, of Career Artist Management. Adelman has worked with such heavy metal gods such as Megadeth, Slayer, and Anthrax, making one curious of the new direction of Hinder.  Of course, Adelman has also worked with acts such as Kenny G and Rufus Wainwright.
Below is a video of new lead singer Nolan Neal performing with friend, Bobby Amaru (Saliva) at a private show in Albany, New York. They gave Neon Gods a taste of a brand new tune, written by Nolan.
For More Information visit Hinder's Official Site, Facebook and Twitter.