Country music has evolved since it's inception in the early 1920's.  A mix of folk music, blues, western music, and so many other styles, it has become America's music.  Like the melting pot of cultures it originated from over the years, one thing holds true, country music tells a story, and those who have shared their stories over the years are held in high regards by those who know country music. One individual that comes to mind as one of country's greats is Loretta Lynn.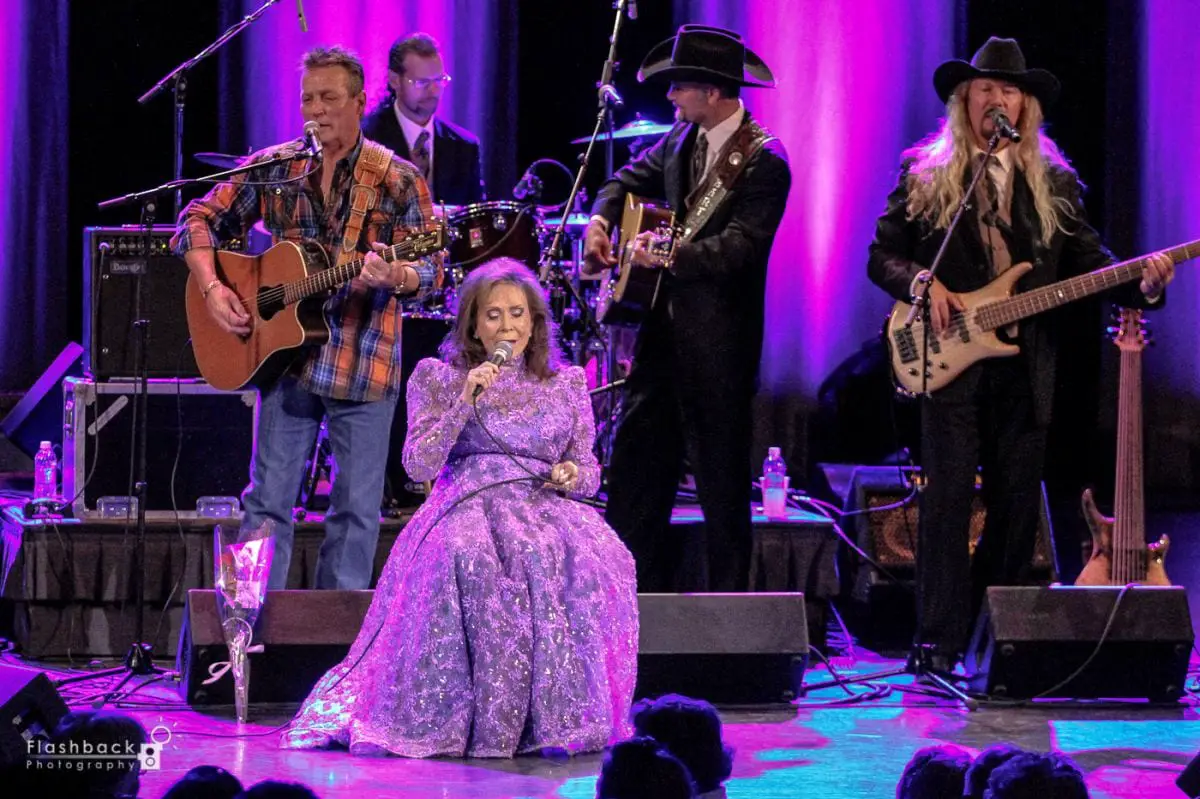 Loretta Lynn is known as the First Lady of Country Music, the Coal Miner's Daughter, and the Queen of Country Music – and rightly so.  Her career has spanned more than 50 years in the business, with 54 albums, 15 compilation albums, 88 singles, of which 16 were number one hits, and three of her songs were recently selected  as those listed as "100 Greatest Country Songs of All Times", in Rolling Stone Magazine.
Originally scheduled to appear in 2013 at the Turning Stone, a medical emergency caused Loretta's tour to have to be rescheduled, and those who originally bought tickets to the 2013 show were happy to see her June 21, 2014.  As the crowd gathered, it was a delight to see the mix of generations who recognize this amazing woman's talents.  As the show opened with her son, Ernest, and twin daughters Peggy and Patsy, warming up the crowd for Loretta, you could see how Loretta's love of music and talent continue through her children.  As her daughter helped her to her seat front and center on stage, that country melody sang through loud and clear as this icon performed hit after hit.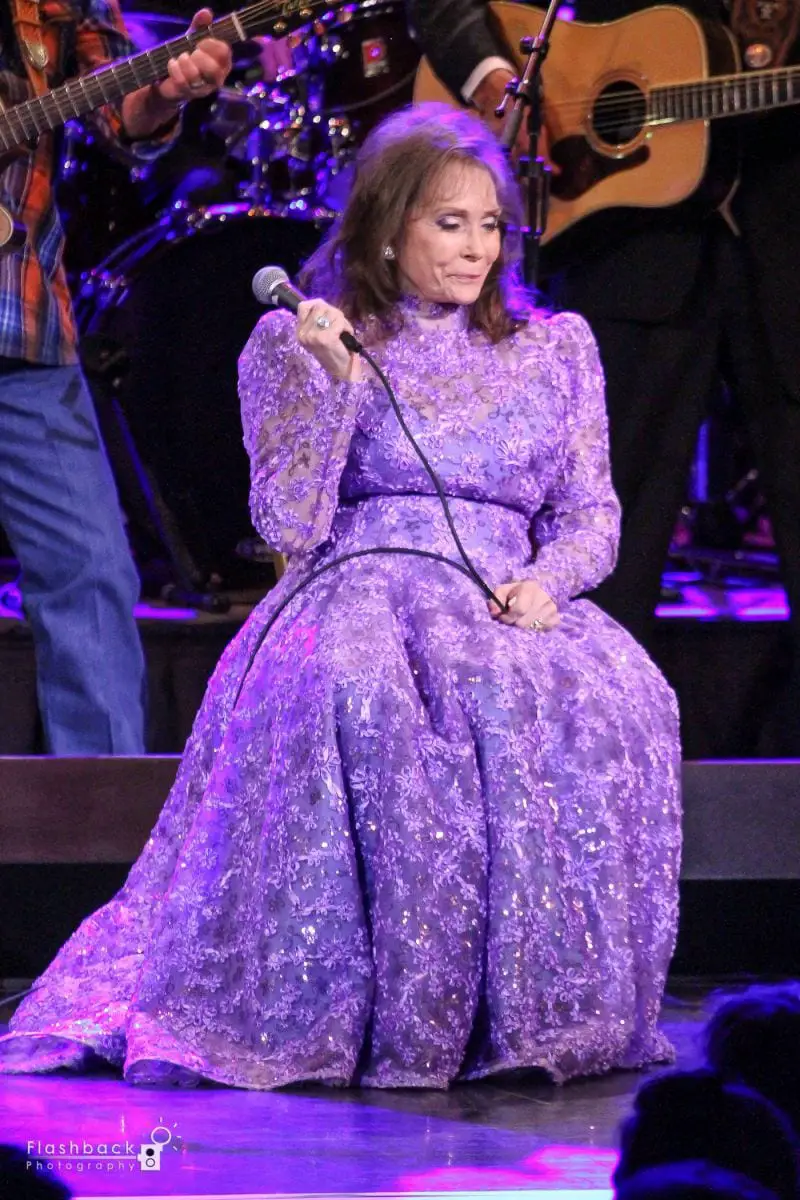 Was truly an honor to be able to cover this show and see firsthand one of country music's legends.  We all have seen her story on film, heard her story through her songs, but to see her first hand as one of this country's first women in the country music business was special, because Loretta Lynn is special. Surviving in a music business at the time dominated by men, her perseverance and persistence to get her songs heard are only one aspect of what makes this woman great.  Continuing through life, a life that wasn't all sunshine and roses, she came out on the other side stronger and a role model to all who know her story.  She is truly an example for all women to follow, and our adoration and respect as a trailblazer is immense.  We sincerely thank Loretta for all she has done for country music, and for gracing our stage here in Central NY at The Turning Stone Showroom.