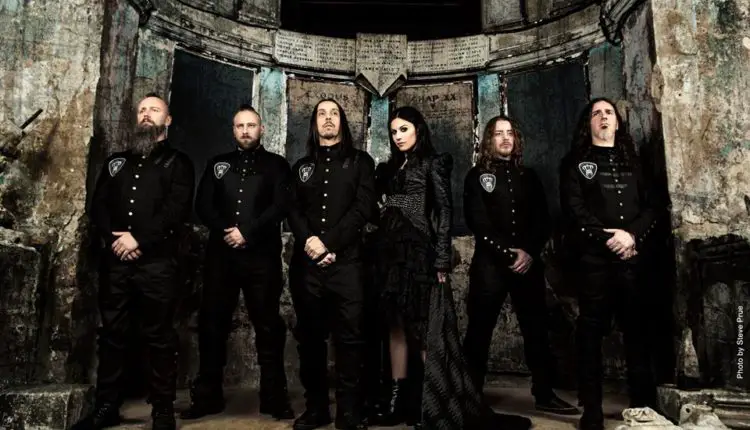 Italian prog-metallers Lacuna Coil return to Syracuse for the first time in five years by playing at the Westcott Theater this coming Tuesday, April 22 at 7PM.   Lacuna Coil is touring to promote their latest album Broken Crown Halo, which came out April 1 and debuted with 13,000 copies sold its first week of release to land on No. 27 on The Billboard 200 chart.  
Los Angeles based hard-rockers Kyng are co-headlining to promote their album "Burn The Serum" which came out on April 15, while New York City based alternative outfit Eve To Adam join the tour to promote their latest release Locked And Loaded which came out last November.  New comers Cilver from New York City is slated to open the show.
Tickets can be purchased here.