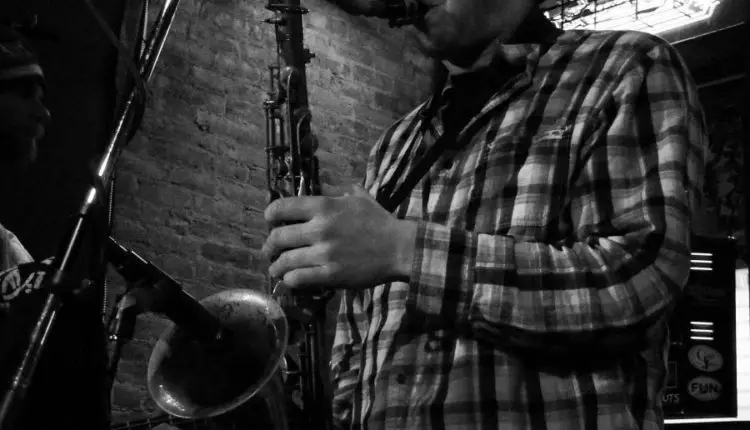 Lucid Lights Up The Hollow
Lucid swung by The Hollow on February 22nd and turned the venue into a dance floor. Openers Way Down, a local three-piece jazz rock band, started the show with a mix of covers and originals to the crowd's delight. A fun take on Ween's "Roses Are Free" had more of a Phish vibe to it than Ween, much to the crowd's enjoyment. All three members are fantastic on their instruments, showing high skill levels on all of the songs, but vocals could use some improvement. Don't let that stop you from seeing them though, as their musicianship is fantastic.
Lucid barely fit the whole band on the small stage of The Hollow and broke out the funk right away. Jaime Armstrong's saxophone and Lowell Wurster's percussion-work continuously pushed the band throughout the night. The songs came at a blazing pace, seamlessly never stopping. They introduced a new drummer in Chris English, and even though it was his first show, he did a fantastic job of keeping things interesting behind the kit.  They played late into the night with nothing but smiles on stage and throughout the crowd. Make sure to catch Lucid out on tour as they regularly play throughout Upstate New York.