Venturing to the Village of Lake George is a typical Memorial Day Weekend activity for many in the greater 518 region, as the picture-perfect gateway to the Adirondacks offers a taste of summer up and down Canada Street. For those looking to start their summer with live music, the first annual Memorial Meltdown provided a fresh start to a season of live music in Lake George, with a lineup of regional favorites, highlighted by four sets of Twiddle.
Saturday began with The Whiskey Dicks, featuring Ryan Dempsey & Joe Cirotti, a self-described flaccid rock band from Burlington. Cirotti is a multi-instrumentalist from in Hackettstown, NJ who performs solo and with his rock band, Only Living Boy. 
With the threat of rain passing the region, Marble Eyes filled in the late afternoon with rock and roll for the soul. Born in 2020 from the pandemic, Marble Eyes features a collection of New Hampshire Seacoast musicians, Eric Gould (Pink Talking Fish, Bass/Vocals), Mike Carter (Guitar/Vocals), Adrian Tramontano (Kung Fu, The Breakfast, Drums) and Max Chase (Keyboards/Vocals).
North Country legends Lucid brought the party into the early evening, with percussionist Lowell Wurster welcoming his father, George, to the stage to play harmonica on "Backwoods" and sang on The Doors' "Roadhouse Blues," joining Ryan "Rippy" Trumbull (drums), Kevin Sabourin (guitar and vocals), Jamie Armstrong (saxophones, clarinet and vocals), Chris Shacklett (bass, trombone and vocals), and Andrew Dellar (keyboards, accordion and vocals).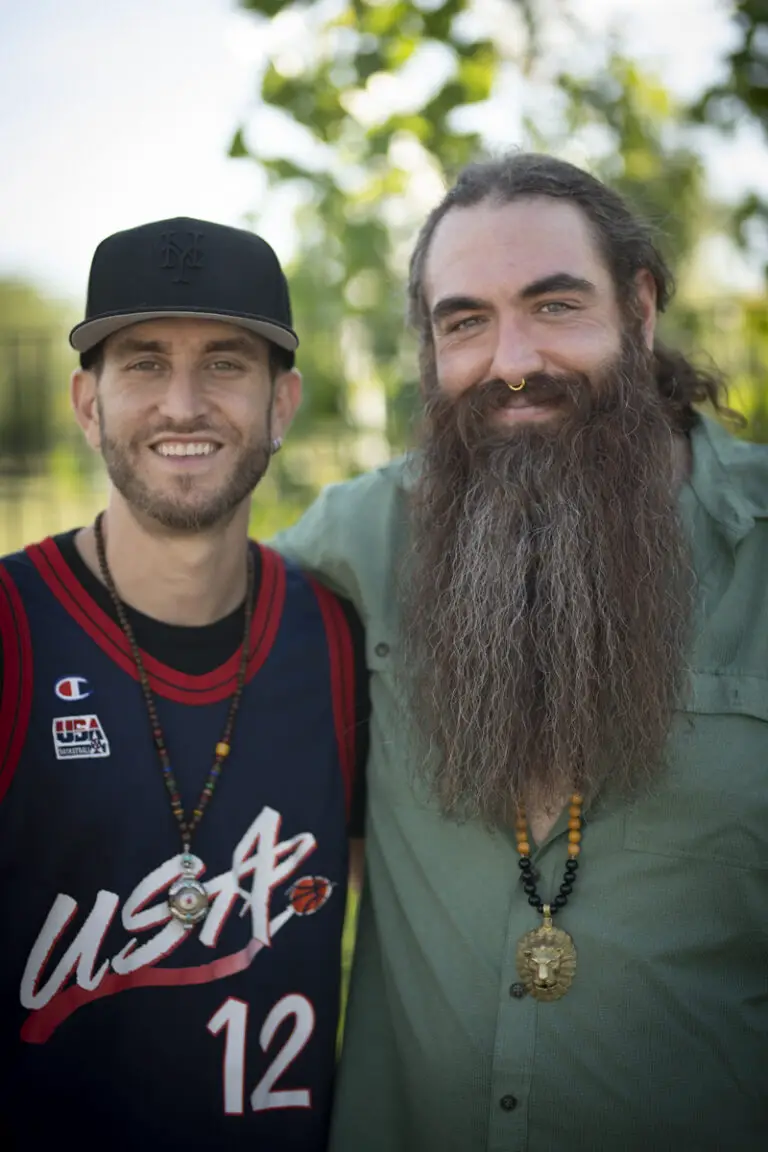 Twiddle played their first two sets of the weekend with Adrian Tramontano filling in for Brook Jordan. If you've caught Twiddle in the past few months, you know the shift in their sound is apparent with the energetic Tramontano elevating the playing of his three on-stage counterparts. The second set closed with the newest single, the radio friendly "Beautiful," off Twiddle's upcoming studio album. 
Set 1: Earth Mama, Stroganoff, Daydream Farmer, White Light, The Devil, Jamflowman [1] 
Set 2: Enter -> [2] Orlando's -> Apples -> Mamunes the Faun -> Dr. Remidis Melodium -> Orlando's, Breakadidown, Beautiful [3]
Encore: Beethoven & Greene -> Frankenfoote
[1] – Contained Layla teases 
[2] – Contained I Dreamed a Dream teases
[3] – First time played
Another gorgeous day in Lake George was accompanied by five sets of music, starting with Long Island's Baked Shrimp. The group is on the heels of their recent release, Pork Etiquette, and just about to embark on a 50 show summer tour, capped off in September with their second annual LonCon Music Festival, held in Bethel at Yasgur's Farm.
Sophistafunk, fresh from a trip to Los Angeles where the Syracuse funk group recorded an appearance for an upcoming TV show, dropped a funk filled set.  Roots of Creation followed, opening up their set with a pair of Grateful Dead covers, "They Love Each Other" and "Scarlet Begonias," a rousing response coming from the late afternoon crowd.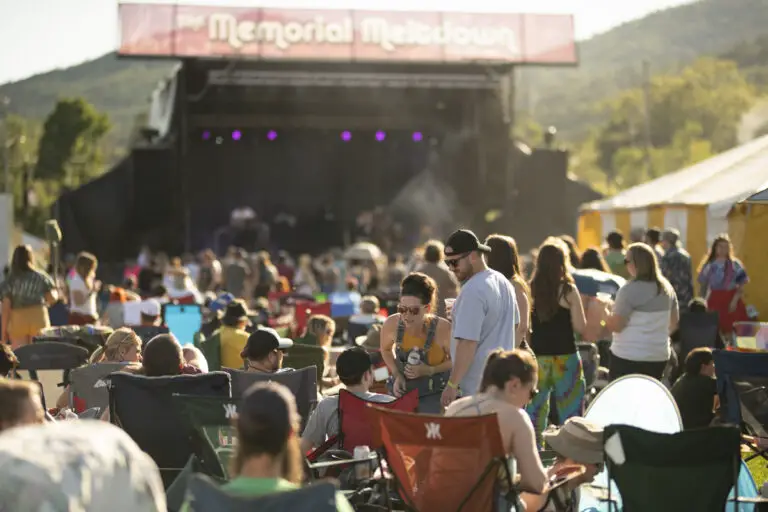 For Twiddle's first set of the evening, the upbeat opener "Collective Pulse" (which has a distinct ring of Warren Zevon's "Things to Do in Denver When You're Dead," prior to the refrain) was followed by "Hattiebagen McRat" and Lowell Wurster joining the band on washboard. When he was introduced, Mihali was sure to give a nod to the many years Twiddle played at Backwoods Pondfest in Peru, NY, a festival favorite for many that elicited cheers from across the commons. 
Following "Lost in the Cold" a jazzy segue into "Doinkinbonk!!!" evolved into a keys/drums segment that channeled Umphrey's McGee with its velocity and new wave tone. The energy that Tramontano brought to the stage added greatly to the night, and was on display in a cover of Primus' "Too Many Puppies."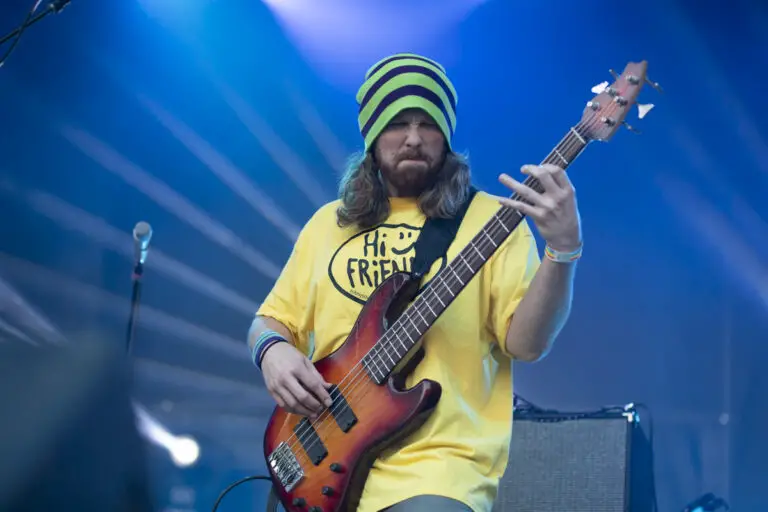 The final set of Memorial Meltdown began with "Milk" and was highlighted by "Wasabi Eruption" -> "The Box" and "Latin Tang" seguing into Led Zeppelin's "Fool In The Rain." An encore of Radiohead's "Creep" -and the perennial crowd sing-along "When It Rains It Pours" closed out the evening at 11pm, the crowd dispersing into the night.
Promoter Dave Ehmann made the first Memorial Meltdown a rousing success, channeling the energy of the summer into two music-filled days. With ADK Fest over Labor Day weekend in Lake George, make plans to be visit the Queen of American Lakes later this summer.
Set 1: Collective Pulse, Hattibagen McRat [1], Lost In The Cold -> Doinkinbonk!!! -> Too Many Puppies -> [2] Doinkinbonk!!!, Zazu's Flight, Frends Theme [3]
Set 2: Milk, Syncopated Healing, Wasabi Eruption -> The Box, Latin Tang -> Fool In The Rain ->  [4][5] Latin Tang [5], Slippin' In The Kitchen
Encore: Creep -> [6] When It Rains It Pours [7]
[1] Lowell Wurster (Lucid) on washboard
[2] Primus
[3] w/ Scott Hannay on keytar
[4] Led Zeppelin
[5] w/ Scott Hannay on guitar
[6] Radiohead
[7] Contained 'My Heart Will Go On' and 'Somewhere Over the Rainbow' teases
Photos by Laura Carbone