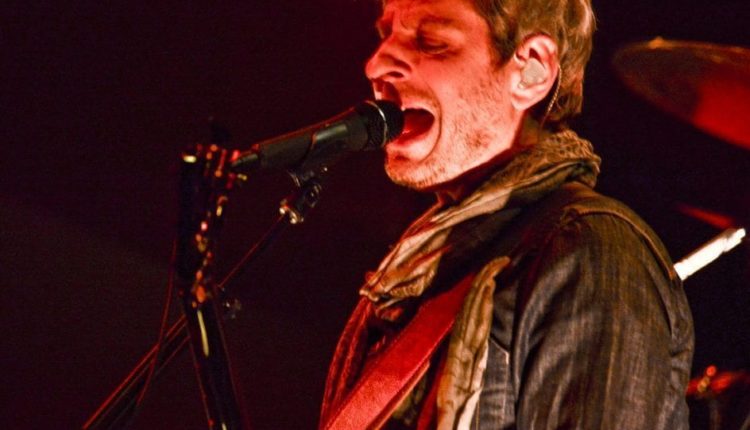 Oversteppin' Out: Mike Gordon Band Kicks off National Tour in Syracuse
While we wait for Phish tour dates to be announced, the most pleasant of distractions, Mike Gordon Band, is making stops around the country over the next 5 weeks, an extensive tour to support Mike's latest solo album Overstep. Starting in Upstate NY on February 28th and ending in Burlington in early April, Mike has more than enough time to test out his recent studio tracks before live audiences and delve into his deep solo catalog. Featuring Scott Murawski on guitar, Tom Cleary on keys, Craig Myers on percussion and Todd Isler on drums, the first show of the tour was a solid one, giving a taste of what's to come over the next 20 or so shows.
A tightly packed crowd in the darkened confines of the Westcott Theater was shifting about and settling in throughout the first set, with fans craning their necks for a better view of the band, who many were seeing for the first time. Mike Gordon Band does not tour as extensively as Trey Anastasio Band, the more popular and familiar of the Phish side-projects, and as such the chances of seeing Mike Gordon's band is limited to tours in support of new albums, or the occasional short run, as he played in December 2011. Thus, the show was sold out earlier in the week and those in attendance were lively in spirit and properly clad in Orange.
"Face", one of the half dozen songs from new album Overstep, opened the night, followed by the more familiar "Say Something", which has been played by Phish twice in 2013 and beckons the crowd to screech the title "sAAAAy Something!" The ambiance in the jam that developed from "Traveled Too Far" is a hallmark of Mike's band – they aren't there to play standard versions or the same old jam each time – they have an affluence of patience when it comes to the unscripted portion of the songs, making nearly any song a jam-vehicle, even if just for one night. "Dig Further Down" wowed the audience when Mike's bass and Scott's guitar lit up in LED fashion; when placed against the silhouette of the backdrops, the visual took on an Anglerfish-vibe, where your attention is drawn to the light, while unable to see the full behemoth lurking in the darkness. The first set ended with "Jumping", a solid calypso-infused number that was ripe for jamming and jumping. Ninety minutes of music to start the tour? This could bode well for the next month or more.
A fair opener of "Paint" and an ethereal "Ether" led into more spacious jamming between Mike and Scott, with the rest of the band following suit as a well-oiled machine.  "Jones" had repeating vocals that were akin to Bowie's "Fame" refrain, while "Fire From a Stick" had Mike and Scott bouncing back and forth on stage. "Peel", not my favorite track on Overstep by any measure is miles better live, complete with Mike performing yoga sun salutes before the song began.
The slow build into "Peel" featured Mike on an acoustic guitar, plucking away while percussionist Craig Myers broke out a Kamel N'goni during "Angatta", drawing the attention of the chatty crowd. Mike spoke to the crowd briefly during the night, but unless you were close the acoustics were muffling his words like Charlie Brown's teacher's voice. He commented that he was so busy getting ready for tour, but he felt so much more relaxed just being there, and commented on his espresso vegan milkshake from earlier in the day. "Hap-Nappy", a familiar tune from the GRAB/Mike & The Italians days of 2006, found its way back into "Peel" to close the set. The encore of "Andelman's Yard" had a mossy lightscape with more stellar percussion from Myers and added another dose of familiarity to the setlist.
Altogether, it was a great start to the tour and warmed up a cold winter chill that can only be fully thawed with Summer Tour plans in place. Mike still has a couple shows in the area, including dates in Woodstock, Tarrytown, Mass MoCA  and Burlington in late March/Early April. Get your tickets early – these shows are already selling out. 
Set One: Face, Say Something, Cruel World, Sugar Shack, Mississippi, Traveled Too Far, Crumblin' Bones, Dig Further Down, Jumping
Set Two: Paint, Ether, Jones, Fire From a Stick, Peel > Mrs. Peel > Angatta, Hap Nappy > Peel
Encore: Andelman's Yard