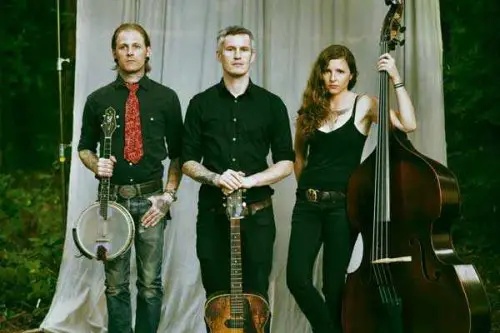 The Devil Makes Three is a folk-rockabilly-bluegrassy trio originating from nearby Brattleboro, VT – they will be traveling through Rochester, NY on their upcoming Spring Tour.
The group of friends left the East Coast and headed West to California, where they became, The Devil Makes Three in 2001 and have spent the last decade building a fan base from coast to coast. The trio has graced the stages of festivals such as – Delfest, Bonnaroo, and Austin City Limits. They are a force to be reckoned with without a doubt.
The band will play Water Street Music Hall in Rochester, NY with Joe Fletcher & the Wrong Reasons on April 23, the doors open at 7:30PM, this show is at 8PM, Ages 16+ tickets are $15 and can be purchased HERE.
*This event has been moved to the Zeppa Auditorium 
Follow