Today, Mike Gordon released his fourth solo effort, Overstep. Mike worked with producer Paul Q. Kolderie (Radiohead, The Pixies, Warren Zevon) on the new record that is really a quirky and songwriting-focused. While each song in the record stays in the relatively structured songwriting format, the songs span a wide variety of styles and genres. The first three tracks start the album out in standard rock format with a little bit of added signature Mike Gordon sounds.
The bass tone on "Tiny Little World" resembles that envelope-drowned, wet, wah-bass one can find deep in Gordon's live bass solos with Phish. Just when I thought the record was going to stay within the rock boundaries, Gordon hits hard with a joyous reggae track, "Yarmouth Road." Gordon dips into funk with "Face", alternative, soul, and then into some more acoustic-centric songs to finish it all off.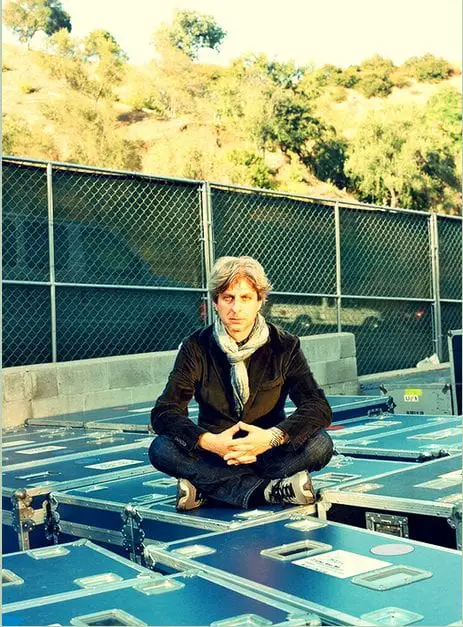 The album was a departure from familiar territory for Mike Gordon. The songs were precisely planned and very succinct, virtually jam-less. Gordon's vocals seemed a tad over-produced and over saturated with harmonies. There were also sections of songs on the album that lacked the powerful musical expression, dynamics and punctuation that he's known to bring to the table with Phish. Despite a few production drawbacks, it was nice to see Gordon get exploratory with this album. I heard a side of Mike Gordon that was more serious and focused on this record. In addition, these tracks are the type that when properly fleshed out in a live setting, could totally rock the house. Gordon has a nice full band set up to help fill out his monstrous bass sound on tour including Scott Murawski on guitar, Craig Myers on percussion, Tom Cleary on keyboards and Todd Isler on drums. They kick off their tour at The Westcott Theater in Syracuse on Friday, February 28th.
Key Tracks: "Tiny Little World", "Yarmouth Road", "Face"