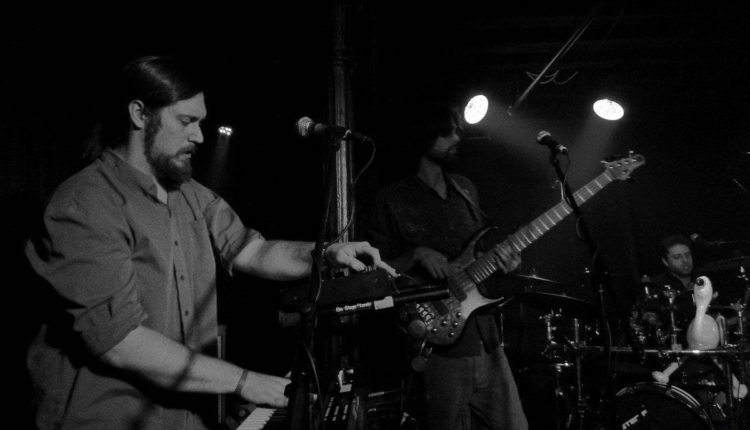 Mister F and Tweed Heat Up a Cold Night at The Red Square, January 25th
Mister F with special guest Tweed had Red Square in Albany all warmed up during one of the coldest weeks of the year on Saturday January 25th. Tweed is a self proclaimed psychedelic blend of funk, rock and electronic – and they were just that. For an opening band there was such an immense amount of energy from the stage and within the crowd that it is certainly evident that these guys could have easily been the headliner. Their keyboard set up was extremely impressive, and Jon Tomczak eased the synth into each song organically, creating a layering of electronic among the drums, bass and guitar. Each member in the band contributed great skill and talent within every facet of each song. These boys are certainly an up and coming band to keep your eye on for the upcoming festival season, and a must see band within the jam community.
Hometown boys Mister F took the stage once again with a great energy that exuded into the crowd and had everyone moving. Each member of Mister F holds such an immense amount of talent that these boys can literally do no wrong. They showed great versatility as individuals and varied their setlist from funk to harder guitar riffs and a more rock and roll sound, to jammy and electronic pieces that truly showed their capabilities as a band. Matt Pickering and his brother Ben Pickering stay completely in sync within the rhythm on drum and bass, even when Matt takes lead vocals on many of their songs. Andrew Chamberlain tears apart intricate guitar solos as if the guitar is second nature to him and Scott Hannay blends everything together on the keys and synth. At one point during the night Hannay left the keys to pick up the guitar, only further showing the amount of talent and capability these guys have as musicians. Mister F has definitely put their work in as an up and coming band in the past few months and are now easily considered one of the best acts to see locally, or at music festivals this summer.
Setlist: Everything You Say, Vocoder> Answer the Dawg> Vocoder>  Oasis> Hedgehod, Get Used To It, Busters Revenge> Eye Level> Busters Revenge, Deal Breaker, The Flu (by Lettuce), Treadmill, Jump The Shark, Oh My Dayum, Unisex Collider
Encore: On and On
Listen to the the January 25th show here