Joe Russo's Almost Dead (JRAD) will be making their much anticipated return to live music at The Capitol Theatre on December 27. The group, consisting of Joe Russo (drums), Marco Benevento (keys), Scott Metzger (guitar), Dave Dreiwitz (bass), and Tommy Hamilton (guitar), played one show in January at The Brooklyn Bowl to rave reviews.
Many people cited how they sounded the closest to the old psychedelic version of The Grateful Dead than any other tribute act around these days.  That show can be downloaded here from Archive.org.  had a chance to talk with Joe about this show as well as what is on the docket for him next year: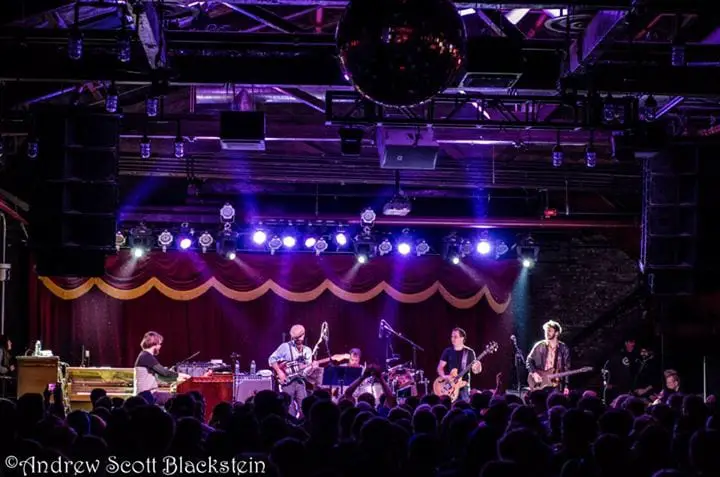 Bryan Lasky: So this group debuted in January. To what degree was it logistics that led to nearly a year before the group played again?
Joe Russo: Hmm, not sure. We certainly didn't go into our show in January ever thinking we would be doing this more than once. I think the incredible amount of fun we all had on stage, plus the tremendous feedback we got from the listeners, led us to the possibility of doing it again. We threw around some ideas about doing it again in late 2014, but after a couple casual conversations with Pete Shapiro about how fun it would be to play The Cap, (and) here we are. It's just seemed to make sense. Furthur wasn't playing on New Year's Eve and we have the opportunity to play the greatest room in the area.  For me it's a culmination of a few things that is really making this such a special way to end my 2013. I get to play the music that has changed my life, with my best friends, at my favorite venue, surrounded by all of our closest friends and family. I couldn't be happier!
BL: What has been the best part about playing with Furthur the last couple of years?  Do you have favorite memories or shows?
JR: Furthur completely changed my life. I seriously can't be more thankful for the opportunity that I've had over these years. Being given an opportunity to engage in such a legendary songbook with some of the guys who created it is just beyond words. The venues I've gotten to play, the crowds I've gotten to play for. The incredible musicians I've made contact with, in and outside of the Grateful Dead world. It has been humbling and inspiring.  Out of the hundreds of incredible memories made during Furthur, I'd have to say the first time we played Madison Square Garden takes the cake. That's a dream fully realized and I will always hold that with me as one of the greatest moments of my life.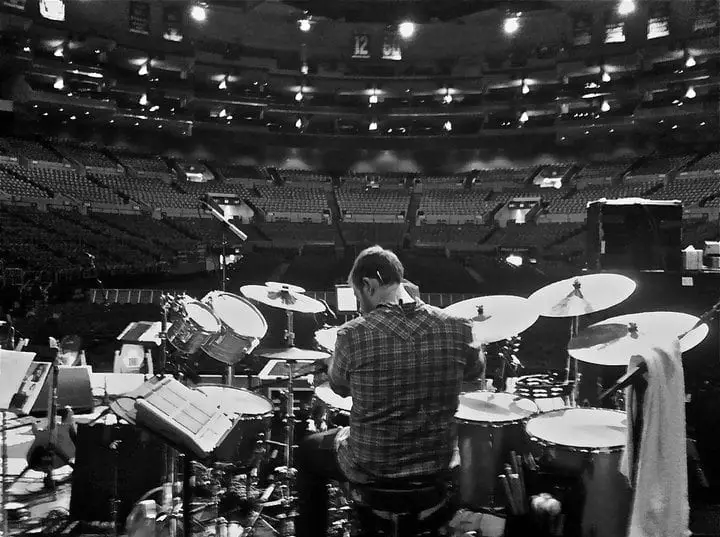 BL: What is it that you love about The Grateful Dead catalog?
JR: It's timeless and wildly diverse. I feel like I'm always discovering something new with these songs. Either in their recorded forms or hearing a new take from an old live show. It can be so malleable or it can just be played straight up and down in all its original intention. I can't think of any other collection of  'rock' songs that can be given such a treatment.
BL:  How much practice is there for these JRAD shows?
JR: A good bit. We're getting together a few times to work the tunes out. Most importantly, Scott Metzger, Marco Benevento, Dave Dreiwitz and Tom Hamilton are all fearless improvisors and play straight from the heart. I think what I realized last time we played, is that Almost Dead is really five friends creating music in the moment over a Grateful Dead roadmap.
BL: Any chance of the Almost Dead crew going out on a mini-tour anytime?
JR: Never say never, but nothing is planned or being planned. We are all so busy with our own careers, bands, families and schedules. It might be something fun to do eventually, but for now, I think we're looking at this as a once a year kinda thing. I think we're just looking to put on the best show we possibly can for ourselves and those in attendance on December 27th. We're really excited! Gonna be one hell of a setlist, that's for sure
BL: What recording and touring projects do you have lined up in 2014?
JR: So far, it looks like I'll be doing a bunch of stuff with Phil Lesh, a nice bit of international playing with Shpongle Live Band (including our third ever show in the U.S. at Red Rocks in May), some Bustle In Your Hedgerow shows at our home, Brooklyn Bowl and hopefully some more touring and recording with Cass McCombs.  I've been spending a ton of time in my studio finishing things up for my own record that I hope to release by the end of 2014. Lots of logs in the fire as far as recordings go. I've signed on for a couple records in early 2014 as well as getting the ball rolling on bringing two of my favorite musicians together to join me in making an improvised trio record.
As Joe stated above, this is the only show for this band at the moment so don't miss out in a couple of weeks.  Tickets are available now here.