NYS Music was lucky enough to capture two Keller Williams shows in Upstate NY, a solo performance at German House in Rochester on September 12th and at Putnam Den in Saratoga Springs, NY on October 10th with special guests, New York's very own Floodwood sharing the bill.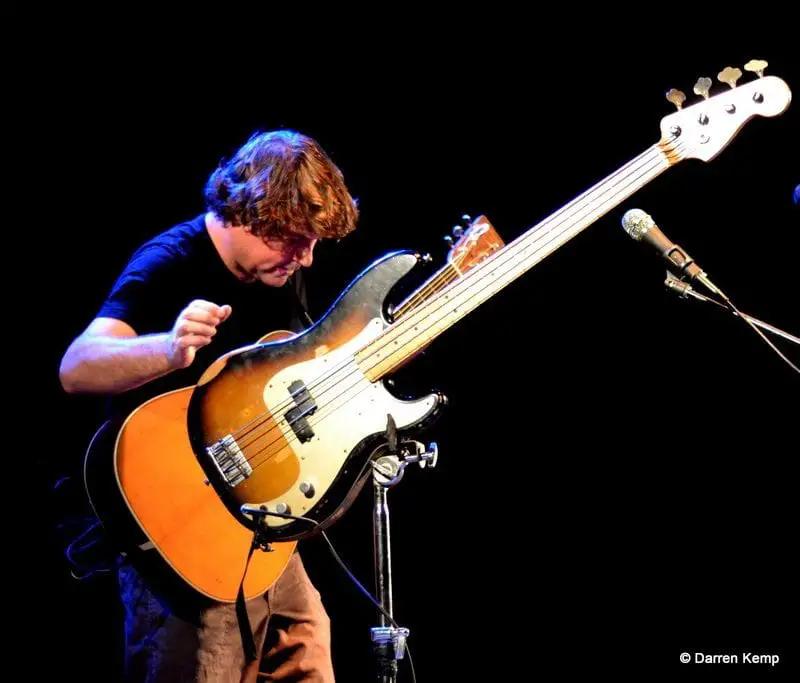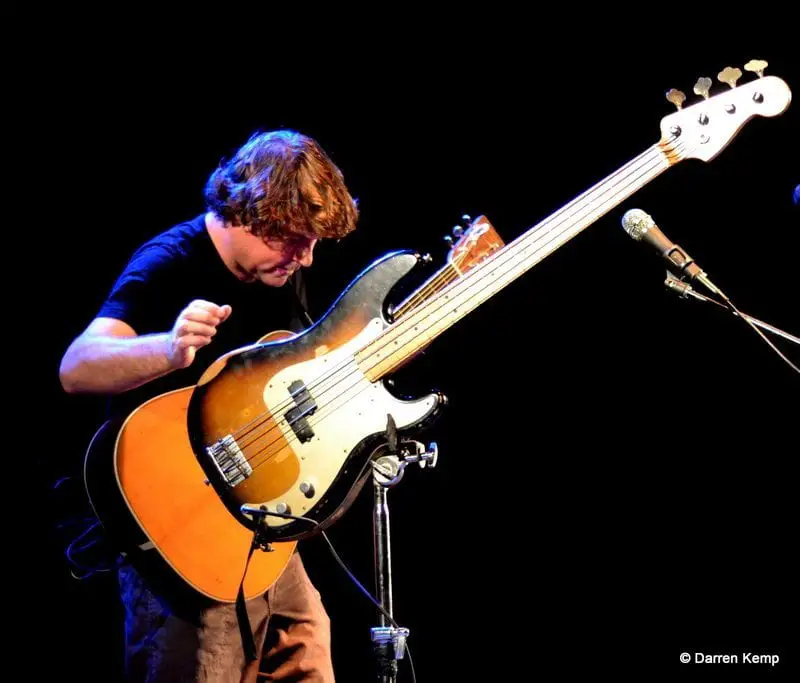 Keller Williams is truly a Renaissance Man of the music world. With an album repertoire including, to name a few –  a Children's album, a piano infused Grateful Dead covers album (Keys) and a bluegrass treat with the Travelin' McCourys (Pick) – all in addition to his noteworthy one-man-show events, set Keller far apart from the Jamband pack.
Currently on tour across the East and West Coasts, Keller can be seen on any given night of the week as either his solo performance or accompanied by one of several bands like –  Floodwood, The Travelin' McCourys or More Than A Little.
The German House performance played to an intimate local crowd with energy that filled the air while permeating the dance floor with a flood of dancing shoes.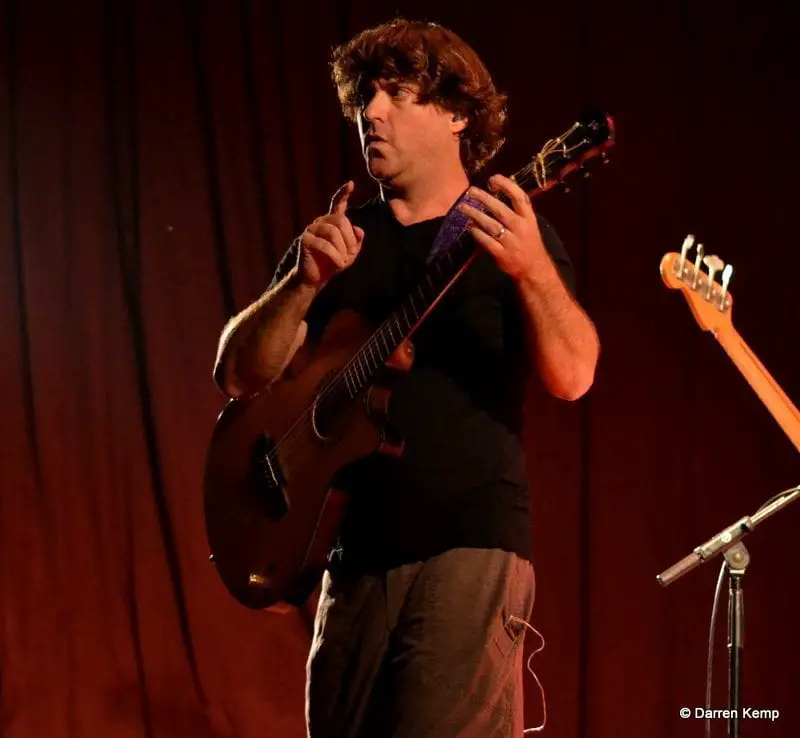 Arriving onstage barefoot in rolled-up khakis and strapped with a guitar, Keller beat on the strings of his guitar to a wordless jam with increasing intensity of sound. Whilst twirling around the stage in circles with silly faces and comical interactions with the crowd, Keller's inner presence beamed from his gestures – it was clear the crowd was in for a fantastic evening.
This particular night Keller was consistently impressing fans with sampling several different instruments at once and dancing around while creating music, amazing music! Many were in awe of how seamlessly he was not just making music, but he was the music, it was all-encompassing and a delight to be a part of.
SHOW HIGHLIGHTS:

Keller's version of Ani DiFranco's "Freak Show" was an excellent first for me – Keller giving credit to the creators of the song he was making his own, saying – "bass line by the GD words by Ani Difranco". Freaker by the speaker created a funky psychedelic jam that blew the roof of the house that night.
During a drum beat infused Franklin's Tower the crowd erupted into a sing along where Keller Williams improvised lyrics to say, "If you get confused listen to the fake trumpet play" – as he created trumpet sounds from an iPad on a stand. It seemed to be a spiritual moment in the German house where,  we as a music community in Rochester, NY, once  celebrated the life of a fallen brother, Scott Schojan – the words "may the four winds blow you safely home again" sends a warmth thru my body knowing at that moment, Scotty was in the room with us.