If Lollapalooza is the Rolling Stone of Chicago's music festivals, Pitchfork is certainly the Pitchfork. While Lollapalooza takes place in the Windy City's best-known park, draws hundreds of thousands of fans and showcases a massive lineup of big-name acts, Pitchfork finds itself in one of Chicago's west-side neighborhoods, in a park that fits three intimate stages amongst its baseball field and oak-enclosed lawn.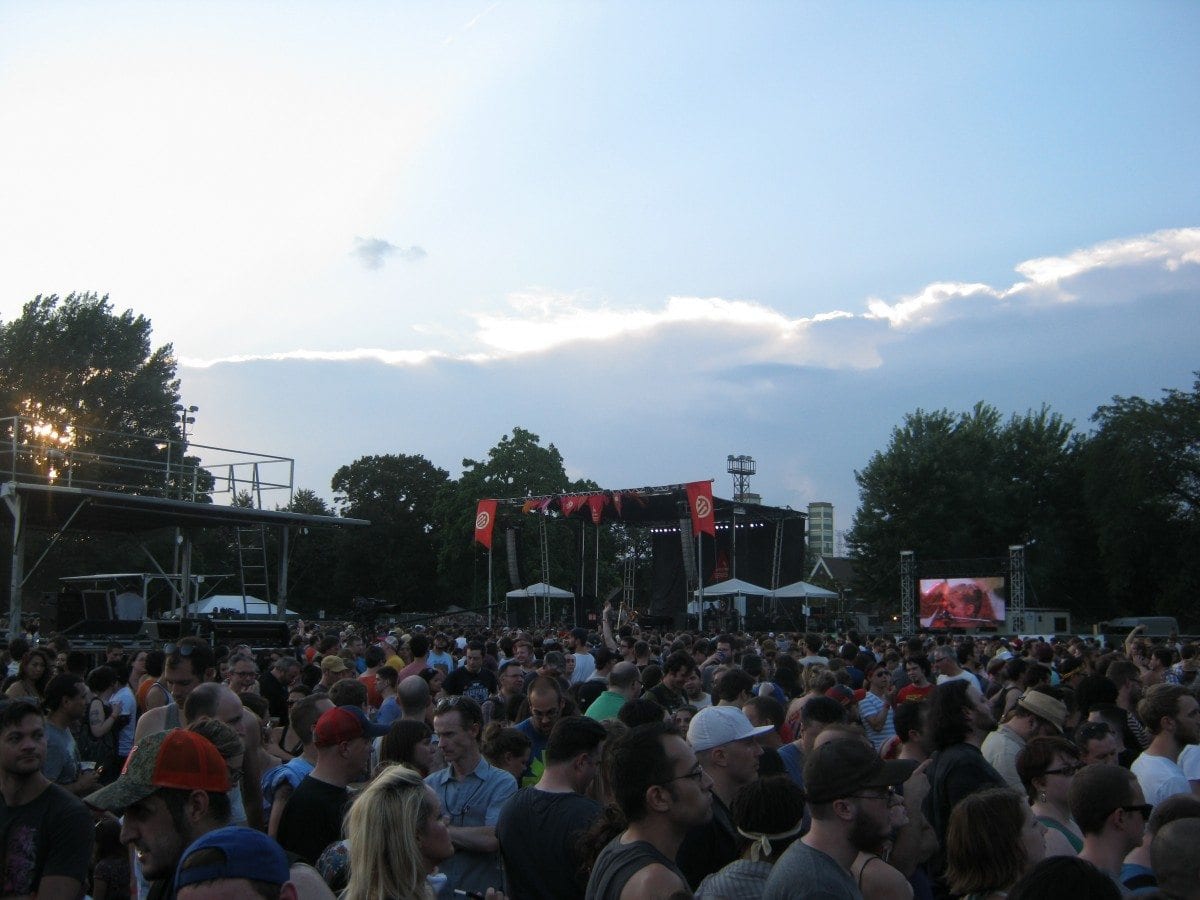 Pitchfork appeals to a more niche crowd than Lollapalooza, a musically knowledgeable crowd interested in artists that receive praise from well-respected blogs rather than popular radio stations. There is a crowd whose Midwestern kindness makes it easy to stand shoulder to shoulder with a cluster of strangers while waiting an hour for one of the festival's headlining acts. Youngsters sporting tattoos of narwhals and wearing particularly fashionable glasses largely define the Pitchfork crowd, but certain shows do draw noticeably older audiences.
As I waited for Björk to make her headlining appearance on Pitchfork 2013's opening evening, a prominently senior audience holding $8 cups of Heineken surrounded my friends and I with our smuggled-in Old Style cans. By the time the 40-something Icelander took the stage, however, the entirety of Union Park tuned into the same wavelength, witnessing a performance that commanded appreciation regardless of age. With a show as captivating as Björk's, it became clear that Pitchfork offers more than just live music; it allows groups of people, even groups of complete strangers, to connect through a shared experience, an experience that few things in life can provide.
R. Kelly's headlining performance demonstrated the idea of shared experience as well as any facet of this year's festival. Playing music that was most relevant when the average Pitchforker was still in middle school and listening to Top 40 radio while  generally unaware of any alternative form of music, R. Kelly acted as a nostalgic ending to a weekend of new memories. As I stood listening to "Ignition" for the first time in probably five years, I couldn't help but being reminded of Junior High dances, laughing with my buddies for dancing to such nonsensical music with such unabashed joy.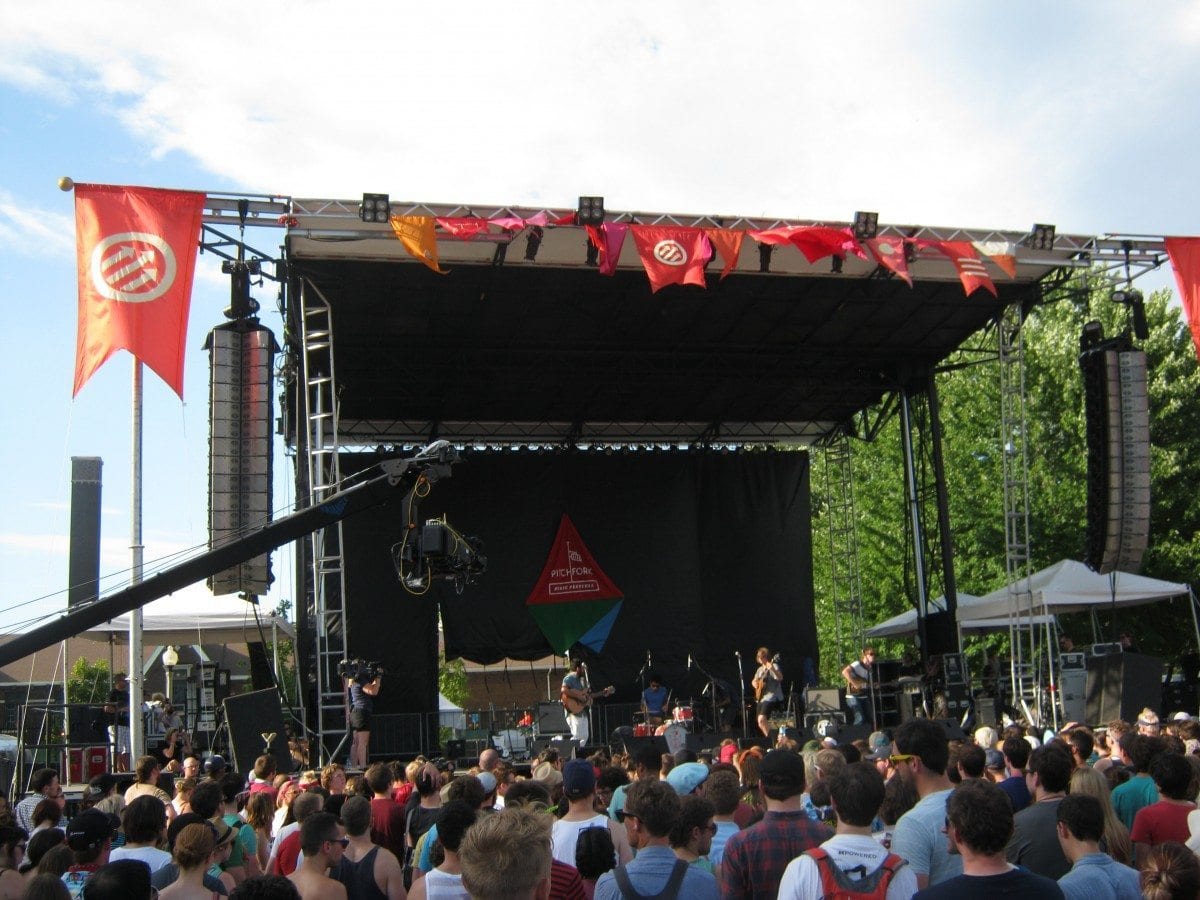 While Björk and R. Kelly, along with a Saturday performance from Belle and Sebastian, represented the festival's best-known talent playing the weekend's most-coveted set times, it was several early afternoon shows that stood out in my mind as the weekend's best performances. Artists like Woods and Toro Y Moi played some of the most groovin' sets of the weekend, extending their songs into jams involving folk-rock guitar solos and indie-pop synthesizer interludes. Waxahatchee and Angel Olsen offered a singer/songwriter component to the festival, playing with backing bands and displaying their signature lyricism and vocal range.
Matthew Houck's latest musical project, Phosphorescent put on a performance Saturday afternoon that perfectly represented his relocation from southern folk's roots in Huntsville, Alabama to indie-rock's epicenter in Brooklyn, New York. Drawing influence from classic country music and merging such sounds with contemporary indie-rock, Phosphorescent played a show with boot stompin' fit a southern bar and hip-twistin' suitable for Brooklyn's trendiest venues.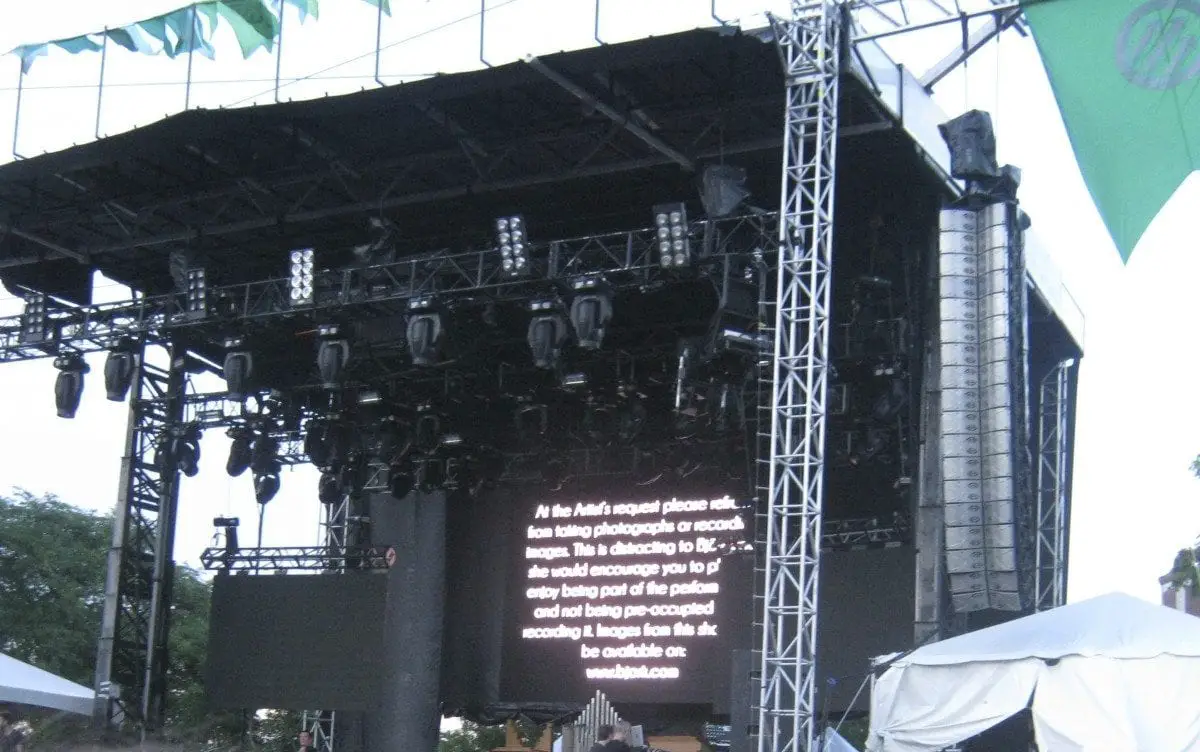 After releasing one of my favorite albums of the year so far, We Are the 21st Century Ambassadors of Peace & Magic, Foxygen succeeded in living up to the high expectations I'd had for their early Sunday set. Co-frontman Jonathan Rado provided psych-rock instrumentation that perfectly complimented the antics exhibited by his bandmate Sam France; the vocalist climbed the stage's rafters, jumped off of every amplifier in sight, and sang atop equipment bridging the crowd and the stage. Midway through their set, France mockingly gave thanks to a long list of corporate sponsors. Although the statement was humorous and well delivered, such a quip would have made more sense at a festival like Lollapalooza where stages are named after beer companies and sold-out tickets are available on Stubhub for three times face value.
Pitchfork reserved a limited number of tickets at its gates to prevent higher-priced re-sales, and promotional aspects were handled tastefully, generally involving local businesses. With food options provided by Chicagoan restaurants and alternatives to the live music including the Columbia College Book Fort, a record fair presented by Chicago's independent Chirp Radio and the Flatstock Poster Show put on by various artists, the advertising at Pitchfork served as a platform for local entrepreneurs, students, and artists to reach an audience that could appreciate their work.
Each individual's experience at Pitchfork is influenced by much more than the festival's three stages of music. It's not just great concerts that Pitchfork provides every year in Union Park, but an environment that allows fans to share their experiences, allows local businesses to develop, and allows musicians to connect with their audience. Pitchfork may not draw the biggest audience or book the most stadium acts, but I wouldn't have it any other way.
Pitchfork Music Festival on Facebook, Twitter, YouTube, Website