Bryan Howell's 'Lightning Through My Soul' begins with a straight- ahead rock track, "Why Oh Why", complete with hand claps and some sweet backup vocals. There's a cool ending breakdown with a tasteful guitar solo and some accented full band hits. The album segues into "Dry My Tears", a feel-good anthem. The atmospheric guitar tone goes over nicely with the bouncy chorus backup vocals.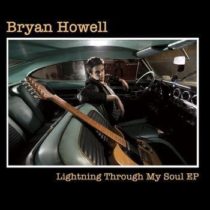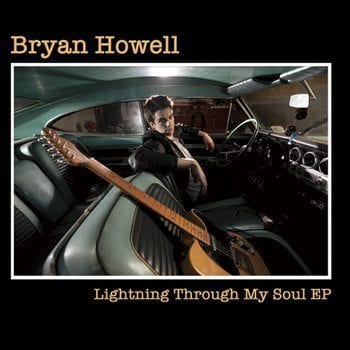 The album continues with "East Coast Girls", an upbeat summertime rock track. The vocal lines match the guitar strumming pattern and really play off of each other. There's also some auxiliary percussion to get you moving towards the end. Finally, "Cold Little Heartbreaker" begins with a melancholy acoustic section that boasts perfectly timed delay on the vocals. The triumphant rock guitar comes in, followed by the floor tom driven rock beat. Howell's vocals really project on this track, his confidence very evident.
Overall, this album offers up all of the awesome traits of a summertime rock album. From sweet guitar tones, chords and patterns to happy, sing-a-long choruses, this album does everything it should.
Pick up the album through Bandcamp and check out Bryan's Facebook page and his website.