With the official start to summer vacation only a month away, DelFest veterans and newcomers alike are eagerly awaiting the Memorial Day Weekend and the 6th Annual DelFest in Cumberland, MD taking place May 23-26 2013. This festival has rightfully been tagged the family-friendly festival of the season by those who have attended in previous years because, DelFest doesn't just offer family camping areas, they offer a complete family vacation experience where children are encouraged to join their music lovin parents for a weekend of arts & crafts, jambands and bluegrass.
From its inception DelFest has set out to be a festival of traditions, music tradition gathered with family traditions of camping and sing-alongs around the campfire, with Bluegrass being the traditional music of America, a festival that offers both is a magical wonderland in my book. Del McCoury has been an American bluegrass legend since his days with Bill Monroe but, he has also been embraced by the jamband scene, where he has shared the stage with Phish, Keller Williams, Yonder Mountain String Band and many more staples in the jam music scene. Bringing the two music scenes together at one festival has promised to produce one of the most popular festivals of the Summer of 2013.
Before the music even starts at DelFest, festival goers who are also musicians are encouraged to attend the DelFest Music Academy, where the teachers are The Travelin' McCourys and The Rambling Rooks. It takes place between May 20-23rd, the three days preceding the music festival. The cost of the academy includes a 4-day festival pass and camping. For more information on the DelFest Academy please visit www.delfest.com.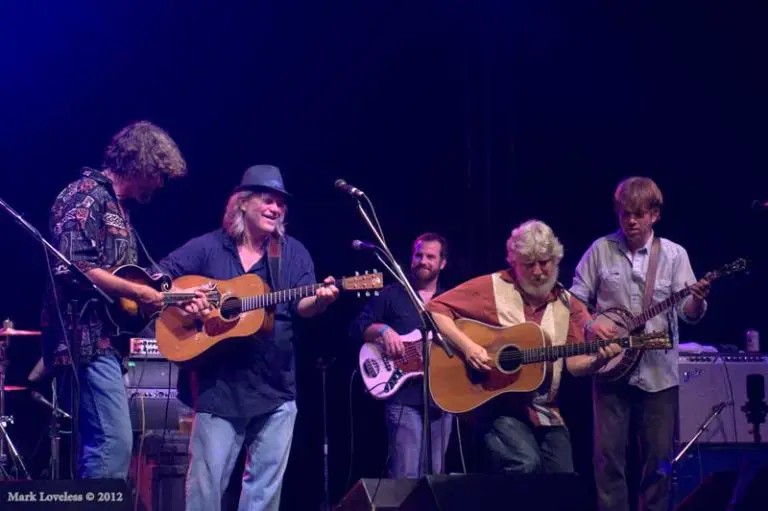 Once it is time for the music to start no one there is gonna sit down till the car ride home on Monday and based on my past experience with the awesome humans who attend this festival, ain't no one doin anything but dancin from dusk till dawn. This year's lineup includes the festival's namesake and headliner legendary Del McCoury, Trey Anastasio Band, Old Crow Medicine Show, Yonder Mountain String Band, Trampled By Turtles, Leftover Salmon, an All Star set dubbed the Masters of Bluegrass pairing Del with other luminaries Bobby Osborne, J.D. Crowe, Bobby Hicks, and Jerry McCoury. Also performing, The Travelin' McCourys, Keller Williams with More Than A Little, Carolina Chocolate Drops Jerry Douglas Band, The Infamous Stringdusters, Greensky Bluegrass, Red Baraat, The Campbell Brothers, Sarah Jarosz Pikelny, Sutton, McCoury, Bulla & Bales, Davisson Brothers Band, Larry Keel and Natural Bridge, Elephant Revival, Danny Barnes, Aoife O'Donovan, Missy Raines and The New Hip, Reverend Peyton's Big Damn Band, The Rambling Rooks, Hackensaw Boys, Joe Craven, Mamajowali, Spirit Family Reunion and Blue Mafia. The daily schedule can be found on the festival website Here.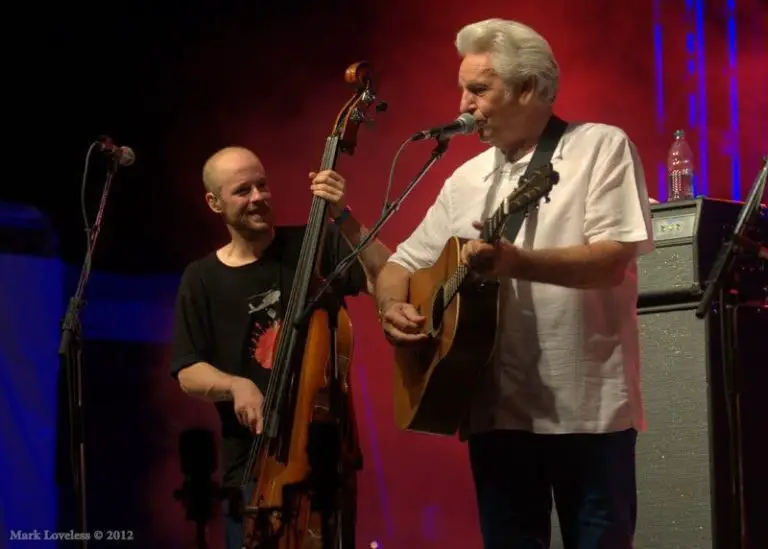 Late Nights at DelFest are also tradition in their own right. With an intimate indoor area at the DelFest Music Hall, these crazy nights are fueled by 2 bands whom also have main stage appearances during the weekend. Late Night performances begin after music has ended on the Grandstand Stage. Doors open at Midnight and specific set times are TBA.  Admission is $20/show. Get your tickets in advance here or at the Late Night Box Office which is located at the merchandise tent between 11a.m-10p.m Fri-Sun or at the DelFest Music Hall between 11:30p.m-2:00a.m Fri-Sun.
2013 DelFest Late Night Schedule
Friday – Leftover Salmon and The Travelin' McCourys
Saturday – The Infamous Stringdusters and the Hackensaw Boys
Sunday – Greensky Bluegrass and Reverend Peyton's Big Damn Band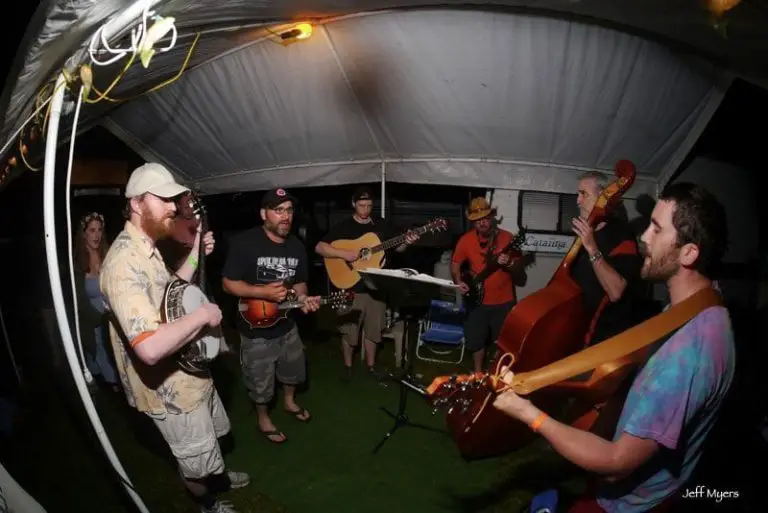 In addition to all this amazing music tradition, DelFest is family-friendly, other festivals include kids in some fashion these days and family camping sections have always been created but what DelFest does differently is they completely include children in every aspect of the festival. Yes there is a family camping section and it is actually quiet at night and brewing with energy in the early morning but that's how us festie parents like it. Kids make-up a large portion of the students who attend the DelFest Music Academy, there are organized arts & crafts projects like tie-dying, an art bus from the local community is parked in the family camping area all weekend too!
I attended the festival for my first time last year and there were kids and families everywhere enjoying a swim in the Potomac River to relaxing in hammocks side-by-side. Even the late night shows have taken into consideration that children are there and sleeping and because late nights are held inside the little ones can sleep while the party people are hootin' and hollerin. It's also common to see many campfire jams into the wee hours of the night which lends to the feeling of tradition and family that fills the air at DelFest.
I've seen a lot of music and I've taken the kids and not taken the kids and this year I will be attending the festival with my 7 yr. old daughter with me because I missed her so much last year with all the other kids around. Well that and because she's also a bluegrass and jamband fan like her Mama.
DelFest is just a month away and already tickets for 4-day passes have sold out at every price, the RV and VIP passes have been sold out for some time now. If you still need you ticket you can purchase them online Here or at the venue if they last that long. will be there and we hope to see fellow Upstaters there too.
Happy Festival Season!
Follow DelFest on: Twitter | Instagram | FaceBook
Thank You! to our contributing Freelance Photographers – Mark Loveless and Jeff Myers