Record Store Day 2013 is upon us!!! On Saturday, April 20th, thousands will flock to their local independent record store in pursuit of exclusive, limited-quantity vinyl releases from their favorite artists. Record Store Day was started in 2007 by a coalition of independent record store owners as a "way to celebrate and spread the word about the unique culture surrounding over 700 independent record stores in the US and similar stores internationally." Jack White is this year's Record Store Day ambassador. He owns his own vinyl shop in Nashville and presses his own records, making him the perfect man for the position.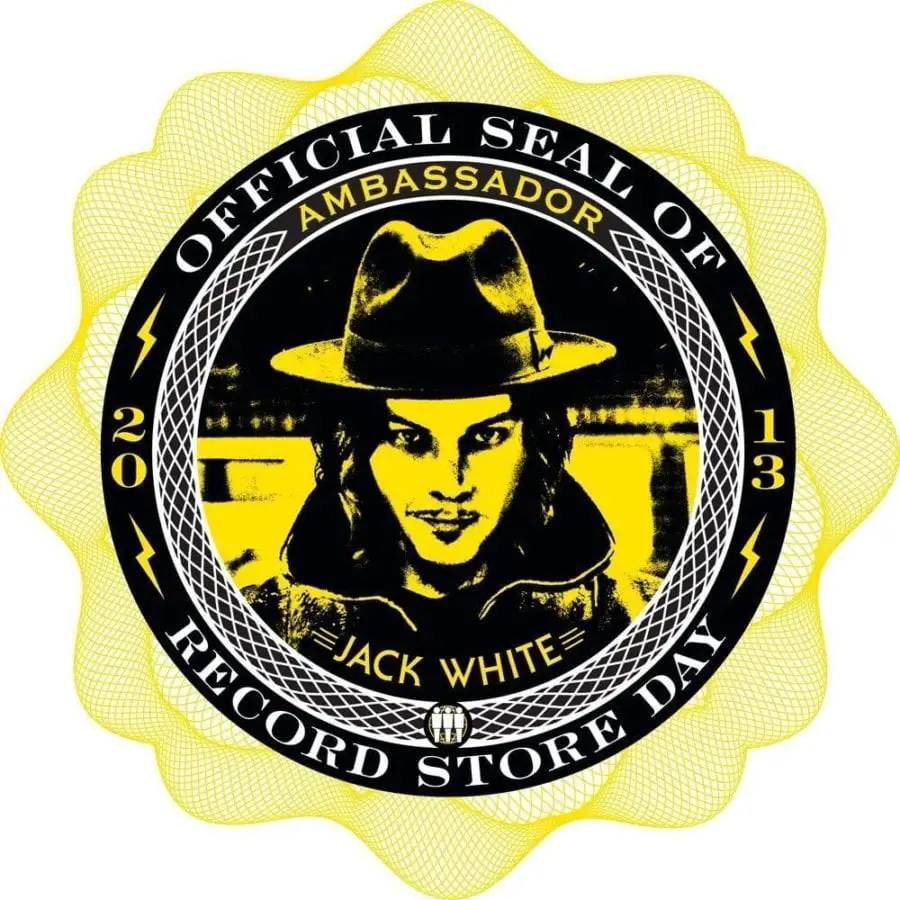 "The List", containing information about each and every Record Store Day exclusive release is up on RecordStoreDay.com. I took a look through and found some unbelievably awesome releases. These are the ones that caught my eye: Trey Anastasio Blue Ash and Other Suburbs" on a 7" Picture Vinyl, Dave Matthews Band Live Trax Vol. 1 4LP Blue Vinyl Box Set, Grateful Dead Rare Cuts & Oddities 1966 on 12" Vinyl, GZA/Genius Liquid Swords 12" Vinyl Chess Box Set, Page McConnell Unsung Cities and Movies Never Made on 12" Vinyl, Phish Lawn Boy Deluxe on 12" Vinyl, The xx Jamie xx edits on 12" Vinyl and The Roots Things Fall Apart on 12" Vinyl (2LP).
Vinyl Record/LP sales have been on the rise over the last few years. From 2011 to 2012, Vinyl sales went up 17.7 percent, going from 3.9 million to 4.6 million respectively. These sales increases show that consumers are craving vinyl, and what better way to lure them into a record shop than with an exclusive day of vinyl-only releases. Record Store Day draws unbelievable support from artists, labels, record stores and passionate music fans and overall the day is in the good spirit of keeping music alive.
However, Record Store Day isn't all good. Not every independent record store can participate, and the ones that do aren't always able to stock all of the releases. For example, Last Vestige is an independent record store in Albany, NY that has been around since 1986. Owner Jim Furlong has issues with getting some of the releases because he can't compete with bigger stores that have major connections with distributors. Furlong says, "This has become a big deal where every year, a bunch of different labels, in conglomeration with Record Store Day, manufacture these limited edition pieces and the bigger chains that do business with these labels throughout the year or with the bigger distributors, get first crack or get the majority." In addition, Furlong encounters problems with people complaining that he doesn't stock enough of the Record Store Day releases. He adds, "It is annoying and if you don't have enough, people start badmouthing you on Facebook. I've seen some other stores get grief because either they didn't get it when they thought they would and somebody waited in line and they had to jump in their car and run to Newbury Comics and hope they could find it there. And it just seems that it takes away from the whole joy of it all, having this big friendly competition." Furlong goes on to say, "The topper is, within a couple weeks after they're sold, you see on eBay all of a sudden, this stuff's going for crazy money." Overall, Jim Furlong and Last Vestige have a frustrating time trying to make happy everyone that comes in to shop on Record Store Day. Without strong distributor relationships, small-scale independent shops don't have the means to stock all the releases that people are looking for. If people can't get they want, they get angry and take to the Internet, causing frustration and annoyance for owners.
On the other hand, The Sound Garden in Syracuse, NY, really thrives on Record Store Day. The Sound Garden is an independent record store that has one other location in Baltimore, MD (this location was ranked #2 on Rolling Stone's list of The Best Record Stores in the USA). When I asked Eric Brush, the General Manager of the Syracuse location, about what releases he stocks for Record Store Day, he said, "We stock at least one of every release on 'The List.'" He goes on to add, "Since record store day started, we've almost doubled the quantity of releases we order." Brush had mentioned earlier that The Sound Garden was part of the original group of independent record stores that banded together to start Record Store Day. When I asked Eric Brush about how a smaller store can get involved he responded, "They have to have a relationship with some of the vendors that are putting out the merchandise and we have a relationship with every single one. But [if you don't], there are other avenues that you can get into throughout the industry. There are one-stop distributors that carry every release from every label and manufacturer all in one place, but they charge you a little bit more. They are a part of Record Store Day and they get a very limited quantity to offer to their customers. This works against smaller stores because they just don't have access to the quantities that we do." Brush also talked about criteria that you must follow to be a participating record store for Record Store Day. He said that stores must sign an agreement saying that they won't sell the releases online at all (to prevent price gauging). Brush confirms, "One thing I do know is that if you get caught selling that stuff online, you're exempt. They just don't take kindly to that." Overall, The Sound Garden does well with Record Store Day because they have the relationships to stock every release so that their customers can get exactly what they want.
Overall, Record Store Day is a great event for some, in that it helps raise awareness about independent record stores and give recorded music sales a little bump. However, it is unfortunate that some independent record stores are too small to compete with larger stores for their desired quantity of titles. Whether it's Record Store Day or not, these independent record stores will always have competition. This event advocates for people to go out to their local brick and mortar record store, which is a huge step in the right direction. There's no doubt that Record Store Day is an awesome way to for these independent stores to gain customers and ultimately make record collecting cool again.