Trey Anastasio Band embarks on an early 2013 Winter Tour this January, with stops in Upstate NY at The Landmark in Syracuse on Saturday, January 19th and a week later at The Palace Theatre in Albany on January 26th. Trey also hits off The Capitol Theater in Port Washington in between, on January 23 and 24, with the first night a rescheduled date from October, allowing ticket-holders to attend the 23rd with the original ticket. Having played a well-received Fall Tour that featured songs off his new album Traveler, these shows are sure to be incredible.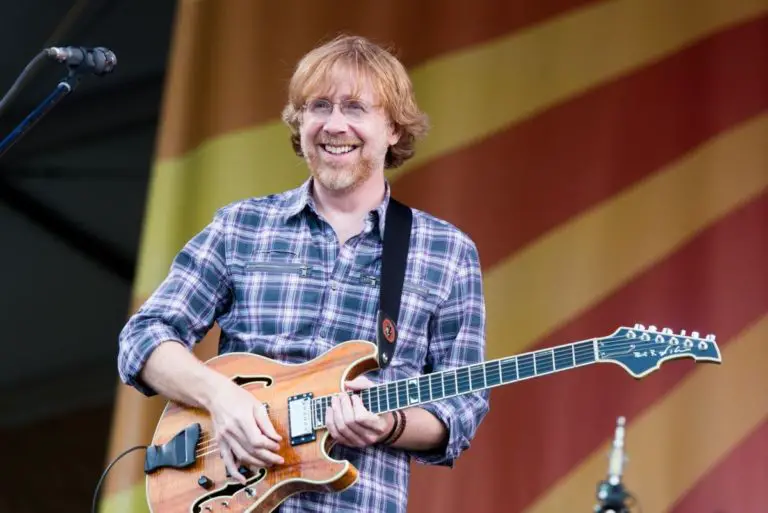 The last time Trey played in Syracuse was February 22, 2001, an incredible show that proved to be a difficult ticket at the height of hiatus, as so many Upstate fans needed their Phish fix from Trey. Mostly new songs off past studio work as well as the then-unreleased self-titled album from Trey were performed, peppered with some memorable covers (Rainy Day Woman #12 & 35, It Makes no Difference, Will it go Round in Circles?) and an acoustic "Guyute" at the end of set one. A recording of this show can be heard here, courtesy of Resident Taper Lenny Stubbe. Trey even sat in after his show with Strangefolk at Armory High (aka Styleens and Club Orange, among other names) for Neighbor > Norwegian Wood > Neighbor and that can be downloaded from the Live Music Archive.
Trey is no stranger to Albany, having played here six times previously with the different lineups of Trey Anastasio Band, starting out on May 15th, 1999 at The Palace and playing June 13th, 2002, November 18th, 2005, December 29th, 2006, October 18th, 2008 and most recently on February 19th, 2011 (he seems to enjoy the cold months here). That show was incredible and featured the debut of Gorillaz "Clint Eastwood", found on Traveler. You can download Set One of Albany 2011 here and Set Two here
Tickets for all shows will be available through a real time presale beginning this Friday, December 7th at 10am EST at http://treytickets.rlc.net. For complete ticketing information or public on sale dates, please visit www.trey.com.
Update 12/5/12: The Times Union has posted a retrospective of Trey over the years in the Capital District