Earlier today, Killswitch Engage announced via their Facebook that Howard Jones will no longer be the vocalist for the band.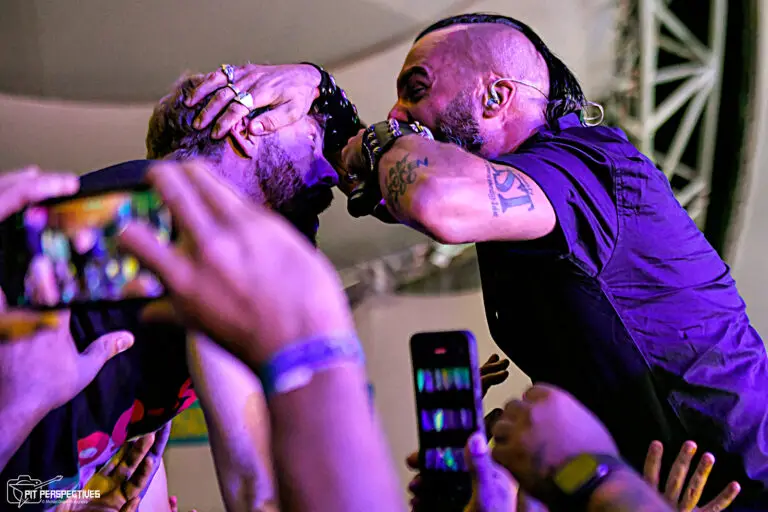 Via Facebook:
To our family, friends and fans: We have decided to continue on without Howard Jones as the singer of Killswitch Engage. We love Howard and are thankful for the nine years that we've had him in the band. Out of respect for everyone involved we will not be discussing the specific reasons behind this decision. Howard is a part of our family and always will be, and we wish him well. He has left big shoes to fill, so we certainly have our work cut out for us to find the next singer of Killswitch, something we plan on making priority #1 going forward. Most importantly, thanks to all of you for all the support throughout the years and for sticking by us for all this time. We really do appreciate it and we very much look forward to having a new record for all of you in the not too distant future that we can all be proud of. Sincerely, Adam, Joel, Mike & Justin.
This isn't the first vocalist to have left the band, Jesse Leach left Killswitch in 2002 for personal reasons.
UPDATE 1/6/2012-
Howard released this statement via the Killswitch Engage Facebook page in response to his departure.
Message From Howard: Well, I guess I will shed a little light without going too deep. As some of you may know, I've had a pretty interesting couple of years to say the least battling with some personal issues. One of the low points being diagnosed with type 2 diabetes that went unchecked for years. The rest of the band stuck with me through it, and to be honest they are the ones that kept me going. The whole experience definitely put a scare in me.

Recently we've all been in writing mode but somehow I couldn't get excited about the new album and all the touring that would go with it. The guys saw it before I did. In hindsight I now realize that my heart wasn't in it. I have had an amazing decade with KSE. I love Justin, MikeD, Joel and Adam for hanging in there and standing by me no matter how bad it was. I have so many good memories, and those are the ones that I will keep. Will I be involved in music again? Sure, I have been in bands for a little over half my life, can't stop now. Until then, get the new KsE album, it's going to be good. Thanks everyone for letting me try to entertain you, and I wish myself well in my future endeavors. Gone fishin' Howard
Fans of Killswitch Engage are plagued with disappointment as Howard was a driving force for that band. He will indeed be missed amongst the line up. There has been hope that Jesse Leach would return to fill the shoes Howard was filling to begin with.