2x-Grammy-nominated DJ and producer Steve Aoki brought the heat to the stage during his electrifying performance on the HiROQUEST: Genesis Tour at Terminal 5 on March 17. With an explosive mix of EDM bangers, stunning visual effects, and his signature cake-throwing antics, Aoki had the crowd jumping and dancing non-stop all night long. Fans left the show with unforgettable memories and eagerly anticipating his next performance.
Steve Aoki is a world-renowned DJ, producer, and entrepreneur, known for his energetic live shows and collaborations with top musicians such as BTS, Kid Cudi, and Linkin Park. Born in Miami and raised in California, Aoki began his music career in 1996 in college by producing DIY records and running underground concerts out of his room at UC Santa Barbra, and has since released multiple studio albums and produced countless chart-topping tracks. He is also the founder of the record label Dim Mak Records and has expanded his brand into fashion, food, and philanthropy. Aoki's most recent release is fiery new single "New York" with multi-platinum DJ and producer Regard, and featuring alt-pop artist mazie. Together on "New York," the upbeat dance club jam joins mazie's dreamlike, twisted musical tendencies through a seamless combination of Regard's unmistakable production and Aoki's high-powered creativity for a song that arrives just in time to become the pop anthem to kick off the new year.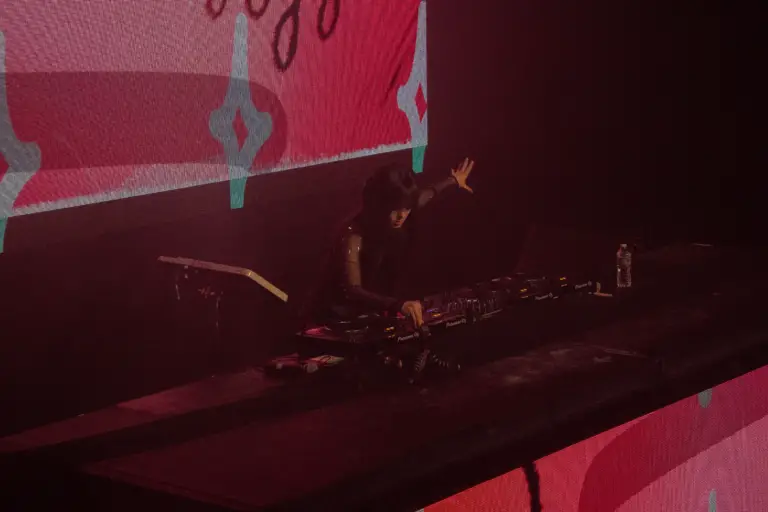 The first opener, NYC based DJ Callie Reiff is a force to be reckoned with in the electronic dance music scene. A rising star since her early teens, she's been smashing stages with her high-octane sets and bold beats. Armed with a fearless attitude and an infectious energy, Callie has been pushing boundaries and breaking down barriers, redefining what it means to be a woman in EDM. With an impressive list of collaborations under her belt, including Diplo, Sofi Tukker, and Borgore, Callie's sound is a dynamic fusion of genres, blending elements of trap, bass, and techno to create a sound that is uniquely hers. From playing major festivals like Electric Daisy Carnival and Ultra Music Festival to headlining her own shows, Callie Reiff is on a meteoric rise and shows no signs of slowing down.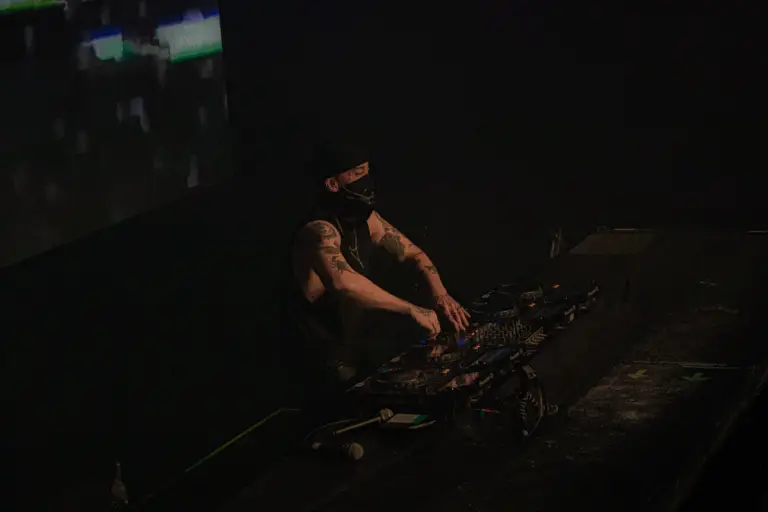 Following Callie Reiff was Juuku; a rising star in the world of electronic music, known for his genre-bending sound and emotionally charged productions. With a background in classical piano and guitar, this mysterious producer has been captivating audiences with his unique blend of future bass, trap, and indie-pop influences. Hailing from an undisclosed location, Juuku's music is a reflection of his personal journey, infused with raw emotion and a deep sense of introspection. Since emerging on the scene in 2020, Juuku has quickly gained a loyal following, with tracks like "Gone" and "Leaving" racking up millions of streams on Spotify. With support from major tastemakers like Zeds Dead, Juuku is poised to take the music world by storm with his innovative sound and undeniable talent.
Amping up the show to a whole new level was Timmy Trumpet. Sporting his Pitbull-esque sunglasses, a trumpet, and copious amounts of alcohol, Timmy escalated the show tenfold. Timmy Trumpet is an Australian DJ, producer, and multi-instrumentalist who has been making waves in the electronic dance music scene since the early 2000s. With a background in jazz and classical music, Timmy brings a unique musicality to his high-energy performances, incorporating live trumpet playing into his sets. Known for his explosive live shows and infectious party anthems, Timmy has become a global sensation, headlining major festivals and clubs around the world. His chart-topping hits, including "Freaks" and "The Buzz," have become instant classics, with millions of streams and views on platforms like Spotify and YouTube. With a tireless work ethic and an unwavering commitment to his craft, Timmy Trumpet is a true superstar in the world of EDM, constantly pushing the boundaries and delivering electrifying performances that leave audiences in awe.
During Timmy's set, he climbed the stage and started boxing the air, doing pushups, and cheering as he downed shots of tequila on stage and set off gas canisters. Timmy pulled out all the stops, taking off his shirt, spraying champagne, handing out glasses and hats, throwing out "100 dollar" bills, and even humping a giant inflatable trumpet. He celebrated St. Patrick's Day with Irish dancing and dumped an entire bottle of tequila on stage. Timmy also sang Happy Birthday to a fellow Aussie and held his trumpet high as a trophy or a guitar, cementing his place as a true showman and a legend of the EDM world.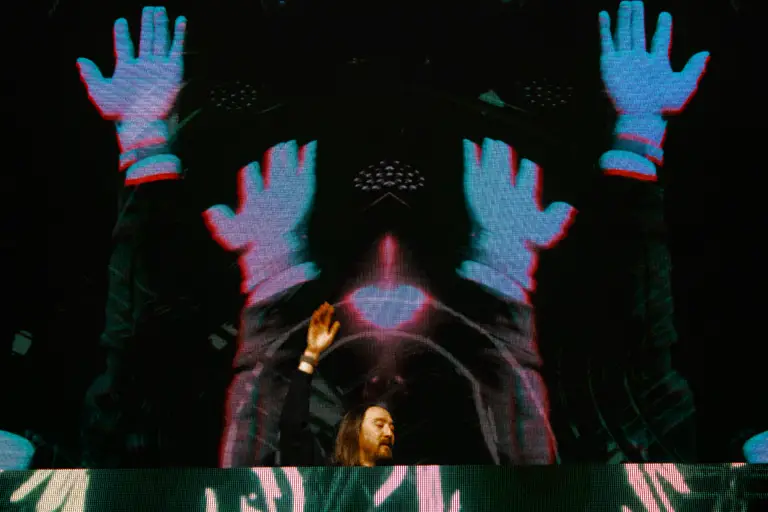 Steve Aoki's set was a visual and auditory feast for the senses. The videos playing in the background, featuring music videos and lyrics, added an extra dimension to the music. Images of funky aliens with vibrant colors and bored ape NFTs on blimps further enhanced the experience. A hyped-up entourage backed Steve up around the DJ booth, as he played fan-favorite "Hungry Heart" featuring Hayley Kiyoko and a new track set to release next month. The visuals during "My Heart Will Go On" were unforgettable, as Jack and Rose were replaced by Steve himself. He even took off his shirt and threw it into the crowd, followed by more champagne and his infamous cake-throwing tradition. Fans went wild as they caught CDs of his most recent album and fought to become bigger targets for the cake-throwing. Steve even filmed the crowd going crazy during a new song, turning it into a music video. The concert ended with a shower of streamers and confetti, and fans throwing phones onto the stage in excitement. Steve Aoki's performance was truly a party that nobody wanted to leave.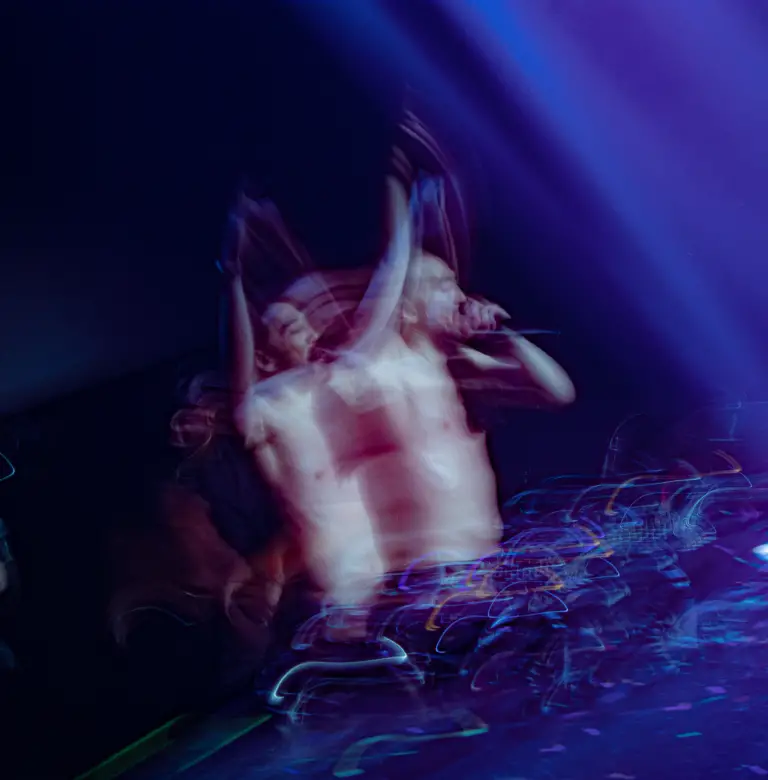 Keep up with Callie Reiff, Juuku, and Timmy Trumpet on their socials to see when they'll be back near New York.
Timmy Trumpet will be busy performing sets at multiple different shows and festivals, but will be back in NYC on Saturday May 6th at the Marquee.
Though the Genesis Tour has wrapped, you can find Steve Aoki still performing at many different miscellaneous shows, including May 6th at Bamboozle Festival in Atlantic City, NJ. Stay up to date on show/tour announcements here.