Two Hudson Valley Dark Cabaret bands, Frenchy and the Punk and Dust Bowl Faeries, will be bringing their blissful and maniacal music to Colony Woodstock on Thursday, March 30th. Dancing and magical happenings will kick off at 8pm that evening.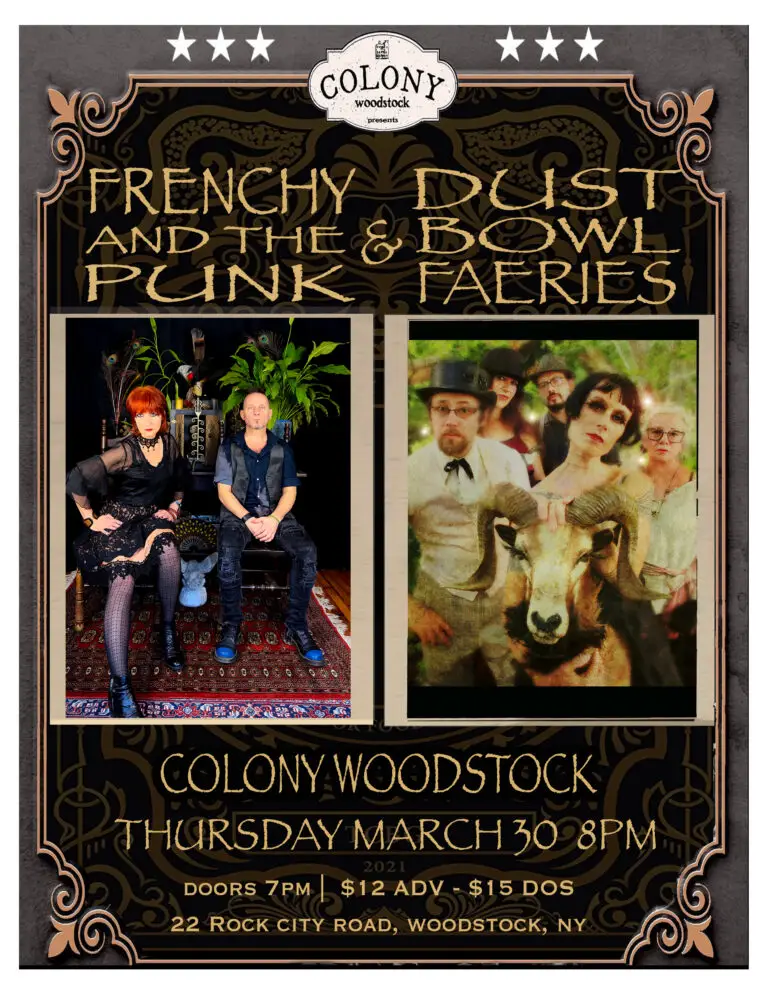 What is Dark Cabaret? This unique genre draws on the aesthetics of burlesque, vaudeville and Weimar-era cabaret, with live performances that borrow from the stylings of goth and punk. Frenchy and the Punk are an unorthodox, evocative electro-acoustic Dark Cabaret/post-punk duo based in the Hudson Valley. With exotic melodies and European-inflected percussive textures, they invoke a dark carnival of two that they take on the road across the US, UK and in Europe.
French-born singer Samantha Stephenson sings with a gothy heft and authority that may remind one generation of Siouxsie Sioux and another of Grace Slick. Guitarist, live looper, and former punk bass player, Scott Helland weaves dark riffs and layers of spidery melody in an acoustic/electric tone that is entirely his own.
Dark Carnival/Dream Music group Dust Bowl Faeries, best lauded by Bay Area Reporter in 2020 as "Americana by way of pagan cabaret," are a faerie-tale fusion of dark cabaret, delirious polka and gothic spaghetti western music. Based in the New York Hudson Valley, the band's eclectic repertoire of songs draw inspiration from circus songs, murder ballads and Eastern European folk tunes.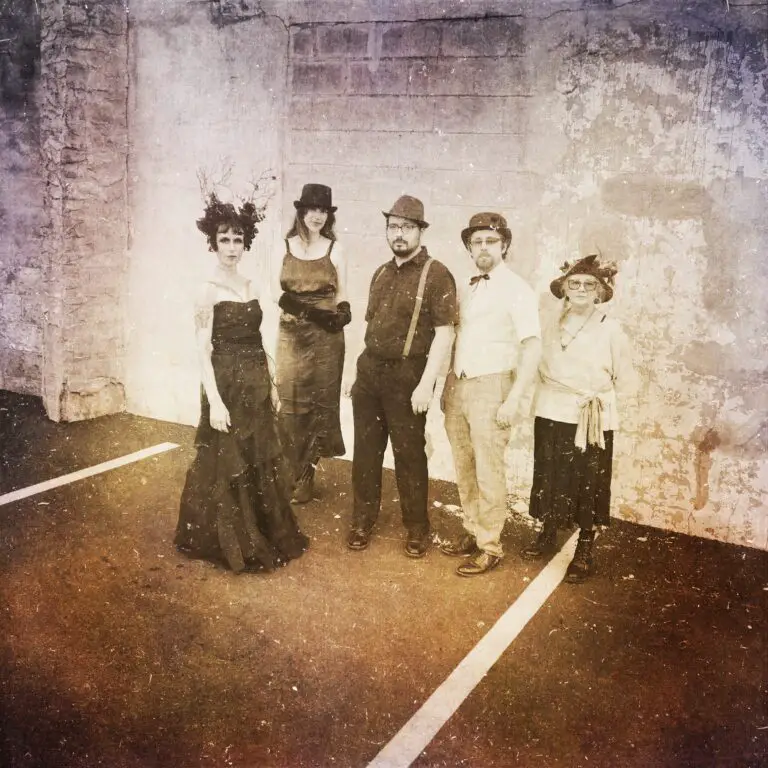 Accordion, singing saw and acoustic guitar combine to create the Dust Bowl Faeries otherworldly sound. The band was founded by Ryder Cooley (faerie queen) and her taxidermy spirit animal, Hazel the Ram. Ryder and Hazel are joined by Jon B. Woodin (rocket faerie), Liz LoGiudice (river faerie), Andrew Stein (time faerie) & Rubie LaRue (feisty faerie). American Highways says of them, "You can almost smell the gas lamps in the street & the absinthe being poured."
Get tickets to the show here.
"Lost in Time" video, by Thin Edge Films
"Cyanide Hotel" video, by John Huba