Saxophonist Ricky Ford, one of the last of a generation of influential jazz artists to make their home in Europe, is scheduled to appear in downtown Syracuse's Jazz Central Theater on March 3rd at 7:30 with his current U.S. touring combo for a full-length concert.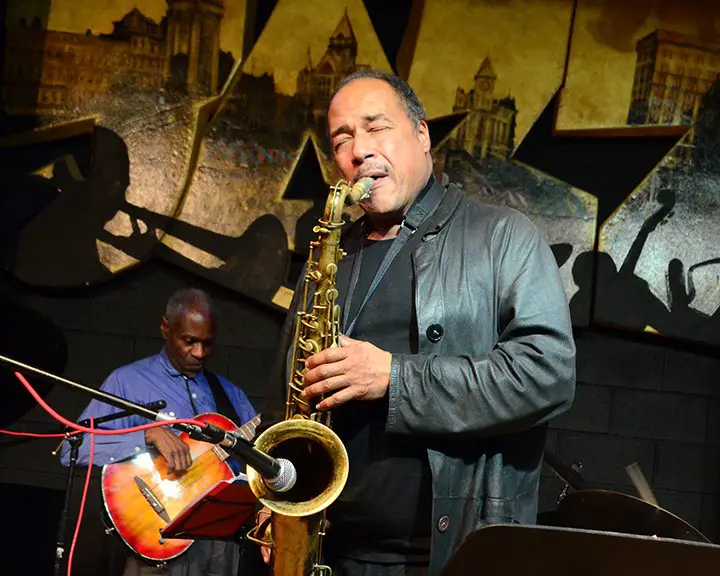 This marks the second trip to Syracuse for the 68 year-old tenorman now living in Paris, who is midway through a tour of the Northeast. His current touring group includes John Kordalewski on piano, Tony Marino on bass, and Thurman Barker on drums.
Ricky Ford came up on the heels of the greatest icons of the art form as a young Bostonian making his mark on the national jazz landscape. At age 20, he was picked to succeed the legendary Paul Gonsalves in Duke Ellington's band. He worked on the international scene with such legends of jazz history as Sonny Stitt, McCoy Tyner, Yusef Lateef, Freddie Hubbard, Charles Mingus, and Lionel Hampton, before settling in France in the 1990s.
"We're pleased that Ricky Ford had such a good time in Syracuse last time and made us a stop again on his current schedule," said Larry Luttinger, leader of CNY Jazz. "His first gig here in 2021, during the early days of the pandemic recovery, was well attended. We're predicting a sell out crowd for this one. Those who got shut out of our sold out Black History Month Cabaret will get a second chance to experience some world class music at this one."
Seating is limited in the cozy 63-seat Jazz Central. Advance sale ticket purchase is recommended. Advance sale tickets for Ricky Ford are on sale now at CNY Jazz's website.