When it comes to indelible anthems of the '60s that are called upon to impart the times and mood in film and television, few are as a popular as The Chambers Brothers' iconic 1967 hit, "Time Has Come Today." Now the band's lead singer and formational catalyst, Lester Chambers, is sharing the mighty highs and lows of his remarkable life in a new, self-published biography written with veteran journalist T. Watts, Time Has Come: Revelations of a Mississippi Hippie.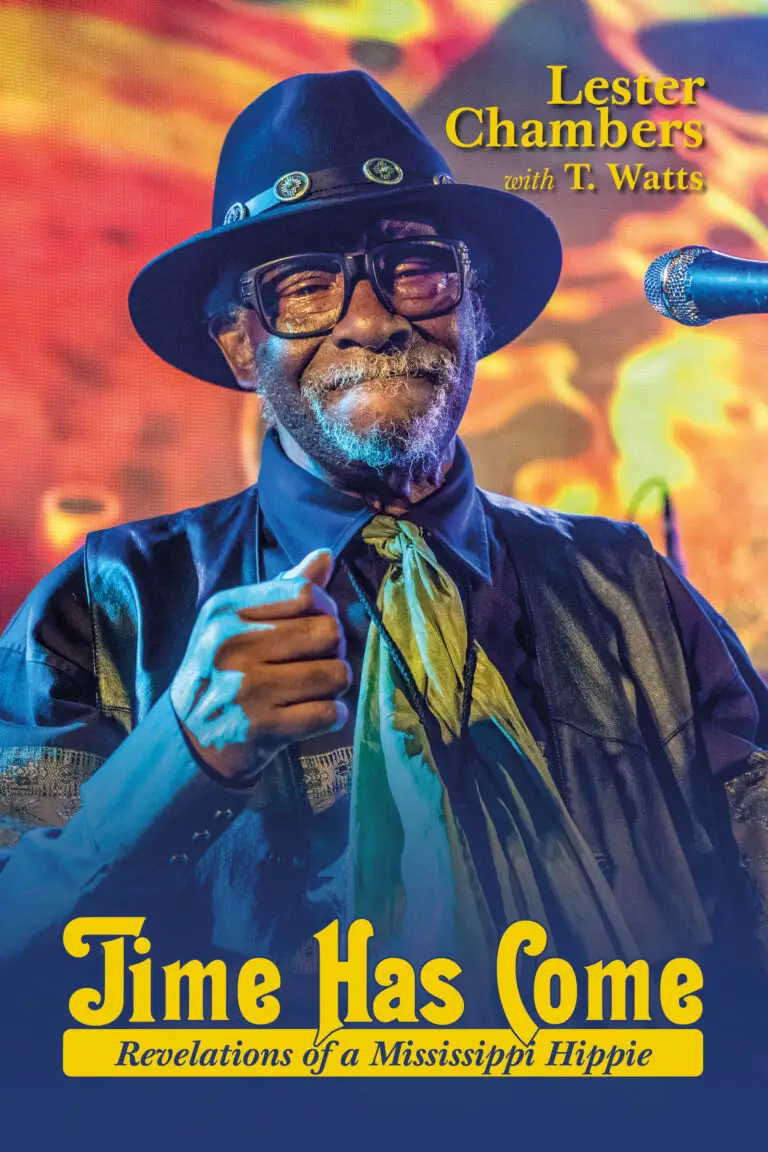 Though his hit-making days are long past, Chambers is known to a younger generation due, in part, to a viral campaign spearheaded a few years back by Reddit co-founder Alexis O'Hanian and Rob Max, the late CEO of the musician's aid charity, Sweet Relief.  A 2012 picture from Lester, then homeless and suffering from cancer, showed his Gold Record for his biggest hit with a handwritten message about his financial plight due to not being paid royalties for decades, a position he claims he is in with "99%" of his fellow musicians of the time.  The photo launched a Kickstarter campaign to help house and treat him and produce a new album. It was shared millions of times on Facebook, Reddit and other social platforms. The buzz generated not only support for him, but a greater awareness of the plight of the vast army of musicians who are not getting their rightly royalties. Lester and his brothers also received interest from a new generation with their 1969 performance of "Uptown" featured in Questlove's Academy Award-winning 2021 documentary, Summer of Soul.
Lester's story begins in the Deep South, on a sharecropper farm in Echo Hills, Mississippi governed by a Grand Dragon of the KKK.  One of 13 children, Lester and the three brothers with whom he formed his famous group – Joe, Willie and George – honed their extraordinary gospel harmonies, modeled on their idols The Blind Boys of Mississippi and The Soul Stirrers, while working in the fields.  When Lester was 13, he and his brothers would flee the harsh farm life under cover of darkness and end up in South Central Los Angeles.  Here Lester would befriend blues great Jimmy Reed while mowing lawns and would have his first gig with his brothers at a party at the Hollywood Palladium for TV's Superman, George Reeves.  The brothers would  polish their act "signing for sandwiches" in venues like the 5th Estate and Xanadu Coffeehouse, where Lester would meet a man who would become a longtime friend, the soon-to-be LSD king Augustus Owsley Stanley. 
The Chambers Brothers true rise began when they secured a long-term residency at LA's famed folk club, The Ash Grove.  The frenzy of dancing they created with their mix of high-energy gospel and blues forced the owner to replace his glass cups with plastic. Their performances of gospel music at a venue that served alcohol raised the ire of Mahalia Jackson, who called it "blasphemy" in a 1963 article in the Los Angeles Times included in the book.  While playing a regular "Gospel Hoot" at the Troubadour, they would catch the eye of Jack Goode, producer of the music TV show, "Shindig," which they would perform on more than two dozen times in the following year.
As backing vocalists for singer Barbara Dane, they came to make additional recordings and tour nationally.  Dane also introduced them to folk legend Pete Seeger.  Through Seeger, they were invited to do workshops at 1964 Newport Folk Festival and were there again in 1965, at the one where Dylan went electric. When bluesman Josh White fell too ill to perform, they took to the main stage.  They also provided vocal backing to Dane and Joan Baez at the festival.  And after hearing their sweet harmonies, Dylan invited the brothers to sing backgrounds on his album, Highway 61 Revisited, which sadly went unused.
Lester and his band of brothers would then spend a good deal of time in New York City, playing a residency at Ondine, where they would meet their great drummer Brian Keenan, and also at Steve Paul's legendary rocker hangout, The Scene. 
During his career, Lester was often in the right place and time to strike up friendships and have encounters – some good, some bad – with a boatload of boldfaced names.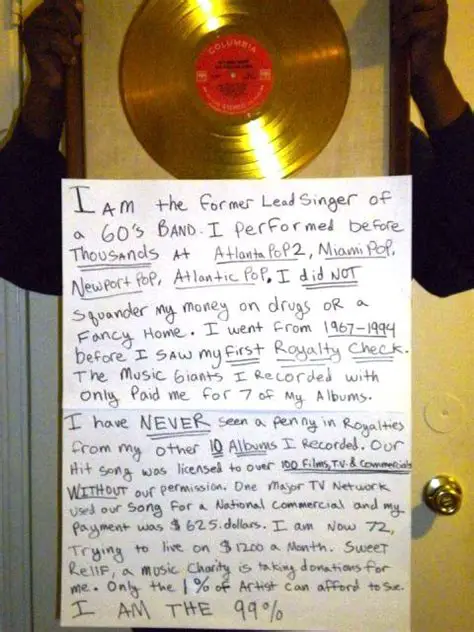 Lester befriended Jimi Hendrix during his time in Greenwich Village, was called the N-word by Diana Ross in a limo, would be on the road with Robert Kennedy right before his assassination, have a later-day band "stolen" by Wilson Pickett and even record with Miles Davis on his 1974 album, Get Up with It.  It's Lester's searing bluesy harmonica that is featured on "Red China Blues."  In the album liner notes, he was credited as "Wally Chambers," something the ornery Davis refused to fix on further pressings. Lester is also the man who would introduce Miles to his wife Betty. She was the street-smart and stylish soul/rock singer-songwriter who would go on to introduce Davis to the music of Sly and Jimi and pave the way for jazz rock fusion.
Lester also expresses his great admiration for Ed Sullivan.  The TV host stood up for the band when the hotel they were to stay in during the filming of an appearance on his show in Las Vegas tried to deny them entry.  Chambers also became close with John Lennon and appeared alongside him and Yoko Ono during their week co-hosting The Mike Douglas Show in February 1972.  Chambers also has special gratitude for Yoko who provided financial aid for his housing and medical treatment after becoming aware of his Kickstarter campaign.
One of his most meaningful friendships was with Owsley, the Grateful Dead soundman and acid king. Owsley would gift Lester a mason jar full of LSD, which he claims to have taken every day for three and one-half years.  Lester says it was a powerful ingredient in shaping his spirituality and humanity and in helping use visualization to fight his battle with colon cancer. 
On the musical front,  The Chambers Brothers would be one of the last acts signed to Columbia Records by John Hammond, the A&R man who brought the world Billie Holiday, Bob Dylan, Aretha Franklin, Bruce Springsteen, Janis Joplin and many others.  With the help of producer David Rubinson, they would go against the label and craft an 11-minute opus modeled on what they did with the tune live.  Driven by Lester's propulsive cowbell pounding and memorable 'cuckoo" in the intro, the shortened single edit would make them stars. 
But as great as the songs, it doesn't demonstrate the true killer gift of The Chambers Brothers, their unparalleled four-part gospel harmony. This is something showcased on most other entries on this and other albums, like their powerful cover of Curtis Mayfield's "People Get Ready" and the gospel classic "Wade in the Water." This can also be heard on earlier live recordings captured at The Ash Grove and the Unicorn.  Also underrated in their double-album live and studio disc from 1969 and its 16-minute title tune, "Love, Peace & Happiness."
Co-writer Watts really adds texture to the story by including interviews with others who played a role in Lester's life and career.  These include early drummer Jesse Cahn, roadie Tony Smith, road manager Julius Chambers, his sister Jewel and his bandmate brothers, Joe and Willie. Also included are interviews with his sons, Andre and Dylan, the latter who has been with him throughout his times of homelessness and illness.  That chapter of his life and the remarkable support provided by Reddit, Sweet Relief and notables like Yoko One are related in a transcript of CNN interview with Lester and Dylan.  Also notable is a transcript of a long feature on their early "gospel soul" years by Opal Nations in a 1999 issue of Real Blues.
Like many bands, unequal royalties from songwriting have played a role in the breakup and frequent feuds among the brothers.  Willie and Joe were the writers of their big hit and keep those earnings among themselves, something that Lester feels was unjust to him and their late brother George.
With these and further misfortunes including an onstage attack during a performance at a 2013 blues festival, Lester remains a positive spirit, one who shares his deep belief of the healing power of music and love of his fellow man throughout these pages.  He continues to perform in with the band Moonalice with his son, Dylan.  In the end, as the title says, he's just a "Mississippi hippie" at heart.  Here's to hoping you will support him by purchasing his life story to help keep him in justified comfort during the final set of his rich and remarkable life.