A flocking good time was had in downtown Albany as two of the jam scenes hottest acts – Pigeons Playing Ping Pong and Dogs in a Pile – teamed up for an unforgettable evening of 'bird-dogging' at Empire Live on Friday, December 9th.  Packing out the venue and lighting up the crowd with a healthy dose of high energy funk, top-shelf improvisation, psychedelic dance grooves and plenty of good old-fashioned shredding, the evening also served as birthday celebration for Dogs' keyboardist Jeremy Kaplan.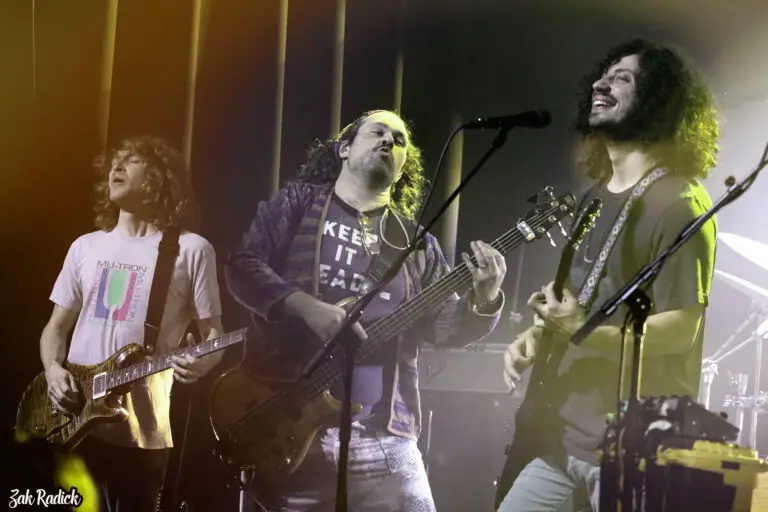 Flanked in tie dye and smothered in patchouli, fans flocked to the venue early enough to catch the opening act Dogs in a Pile. One of the most talked about up-and-coming bands around, 2022 has been a huge year for the young New Jersey quintet. Consisting of Jimmy Law and Brian Murray on guitars, Sam Lucid on bass, Joe Babick on drums and the Jeremy Kaplan on keys, the exciting group wasted no time showing everyone what all the buzz is about.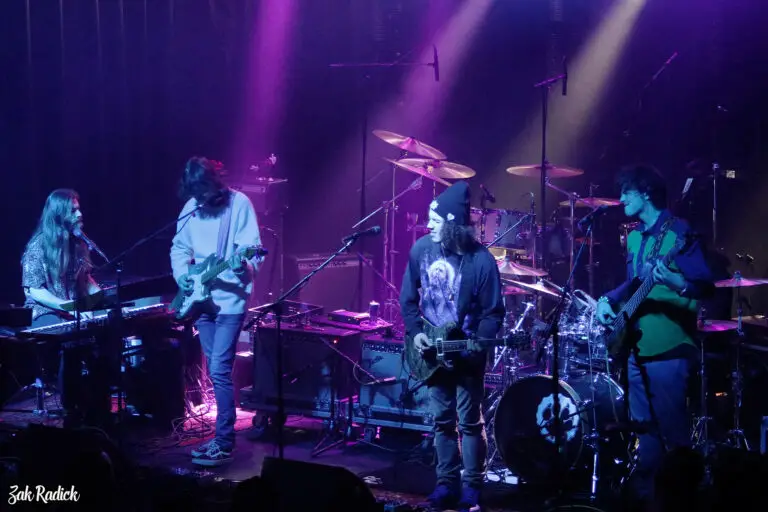 Launching into the song "Look Johnny" and seamlessly transitioning into "Frosty" and "Fenway" before coming up for air, it was clear the Dogs were determined to make the most of their allotted time.  Weaving together a tapestry of colorful sound with an undeniable charisma, Albany fans were then treated to the live debut of "Let U Go."  Rounding out the short, but impressive set was "G Song" followed by "Bent Strange," but it wouldn't be the last time we'd see members of the dog pound on stage this night.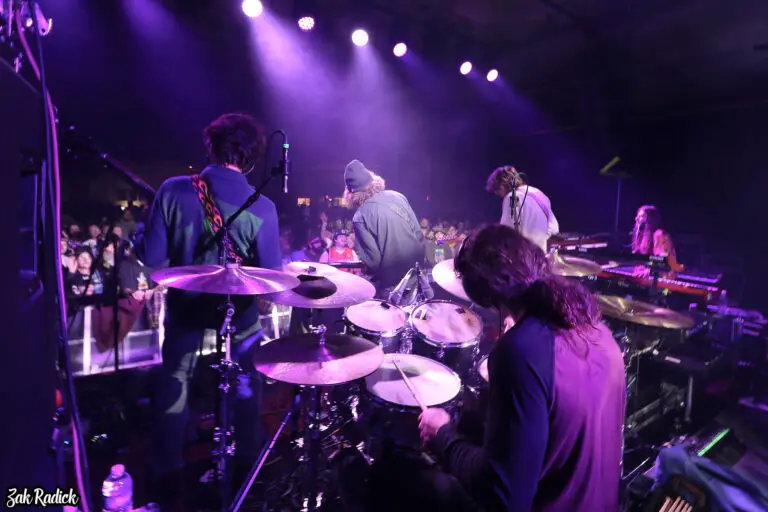 After a brief break in the action, it was finally time for the long-awaited return of Pigeons Playing Ping Pong who had not played in Albany since March of 2019.  Now celebrating 15 years as a band and touring in support of their sixth independent full-length album Perspective, some longtime fans could be heard reminiscing about seeing their first P4 show at the significantly smaller Red Square (now the Public Parish House) just down the block back in 2012. One of the most fan-friendly and hardest working bands going, their continued growth and popularity should come as a surprise to no one.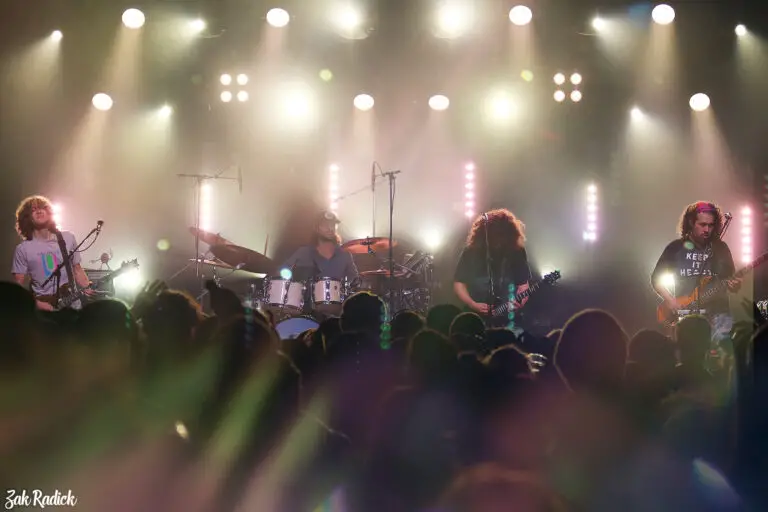 Taking the stage and genuinely thanking everyone for coming out before even playing a single note, front man 'Scrambled' Greg Ormont was all smiles while giving his customary pre-show p-p-p-pep talk. Reassuring everyone that they were in for some serious fun, the party on North Pearl Street kicked off with "Porcupine" from the band's 2017 album Pizazz. All warmed up and feeling good, things fell into place nicely when "Fall In Place" landed on a surprise Beatles cover of "While My Guitar Gently Weeps" that boasted an absolutely gorgeous guitar solo from ax-man Jeremy Schon and a lengthy "Babe I'm Gonna Leave You" (Led Zeppelin) tease for good measure.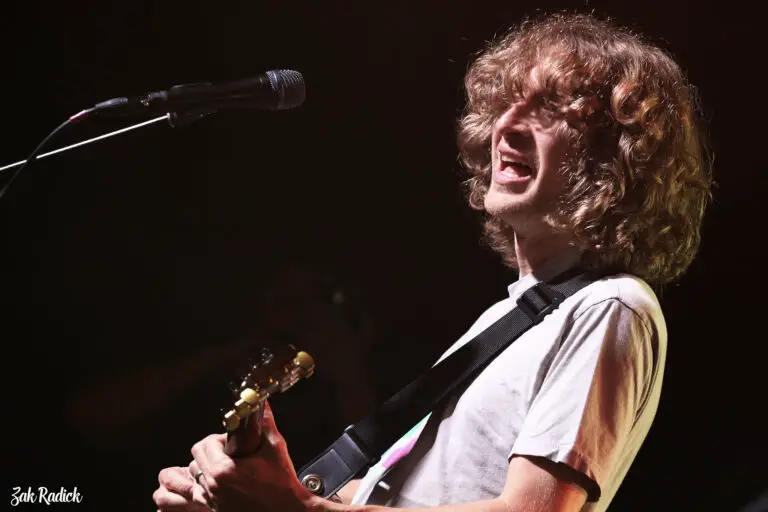 Now calling on a little help from their friends, it was at this point the band invited "the other Jeremy" out, welcoming Dogs in a Pile keyboardist and the birthday boy himself, Jeremy Kaplan back to the stage to sit on "Sunny Day." Adding a whole new dynamic to an already funky sound, Kaplan's contributions were huge here and he seemed like a natural fit, finally answering a question that's been dogging P4 fans for years: "What would they sound like if they added some keys?" Quite the way to ring in your 24th birthday indeed.  Keeping the dance party going strong, the one-two punch of "Move Like That" into "Live It Up" had the crowd worked up into a sweaty frenzy as the band brought the lengthy opening set to a close with "Elephante."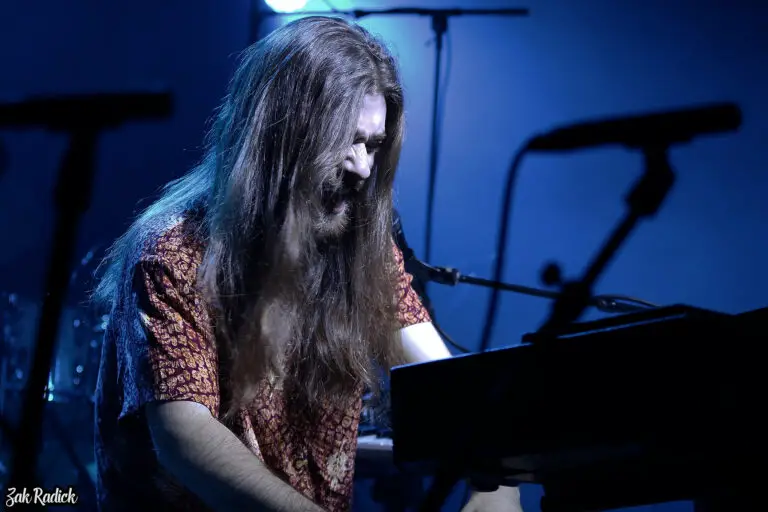 Back with more positive vibes, Pigeons started the second frame with "Live Life" before going all in on an "Upfunk" sandwich that featured a jaw dropping drum solo from Alex "Gator" Petropoulos smack dab in the middle. Always clever with their setlists, a bit of an aquatic theme seemed to emerge as "Beneath the Surface" gave way to fan favorite "Poseidon" resulting in one of the biggest peaks of the evening courtesy of Schon's incendiary shredding.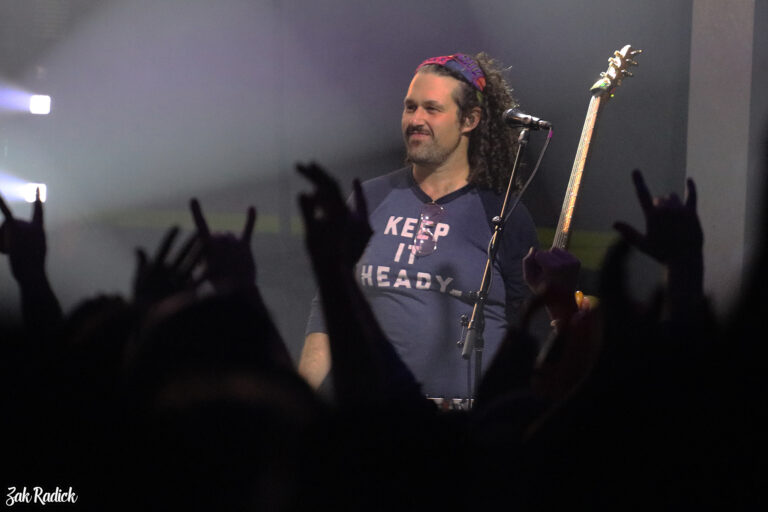 Master of disguise and purveyor of cool, bassist Ben Carrey was keeping it heady all night long, but perhaps his bass bombs were never more physically felt than on the next combination of songs, "Twitch" and "Water." A scorching "High As Five" would bring the second set to a close and leave fans begging for more. Giving it 100 percent max effort and always happy to please "the flock", Pigeons would take flight one final time, returning for an encore of" Schwanthem" and sending the hot crowd into the cold night with huge feelings of satisfaction.   A fantastic evening of live music, song and dance, shared joy and vibe that quite simply downtown Albany hasn't seen since before the pandemic.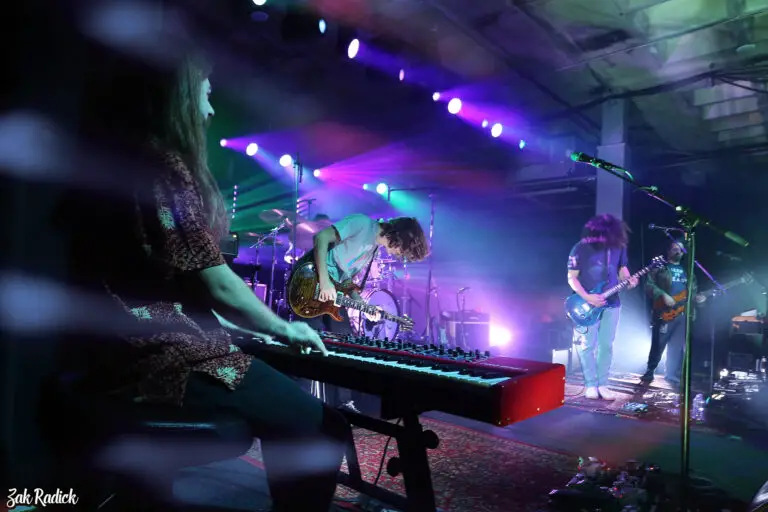 Up next for the band, Pigeons Playing Ping Pong will head to Harrisburg, PA next weekend for a pair of shows at XL Live before closing out the year with a two-night New Year's Eve celebration in Pittsburgh with the Magic Beans.
Pigeons Playing Ping Pong | 12-9-2022 | Empire Live | Albany, NY
Set 1: Porcupine, Fall In Place > While My Guitar Gently Weeps* > Sunny Day^, Move Like That > Live It Up, Elephante
Set 2: Live Life > Upfunk > Drums > Upfunk, Beneath The Surface, Poseidon, Twitch > Water, High As Five
Encore: Schwanthem
* w/ "Babe I'm Gonna Leave You" and "25 or 6 to 4" teases
^ w/ Jeremy Kaplan (Dogs In A Pile) on keys
Dogs in a Pile | 12-9-2022 | Empire Live | Albany, NY
Setlist: Look Johnny, Frosty, Fenway, Let U Go*, G Song, Bent Strange *Live Debut